Arcam Delta 170 CD Transport
converted to a Balanced Lampized CD player by Lukasz Fikus in August 2009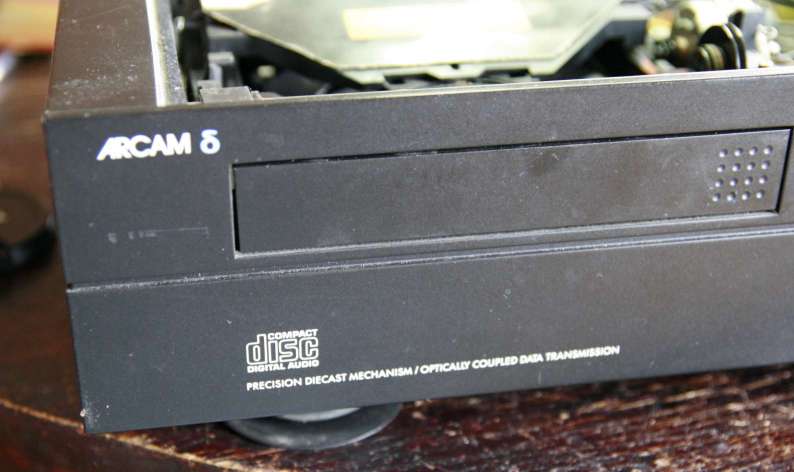 Ok, ok, ok. This is not a beauty contest and please spare your comments about the beauty of this Arcam. The design is cold, rational and sensible. Enough said.
This is not a CEC, not a Shanling either. It is Arcam, the design just screams ARCAM.

What a job they did - they took a Philips player and repackaged in something MORE UGLY than the actual Philips. I am impressed. It is like turning Caesar's Salad into Coleslaw.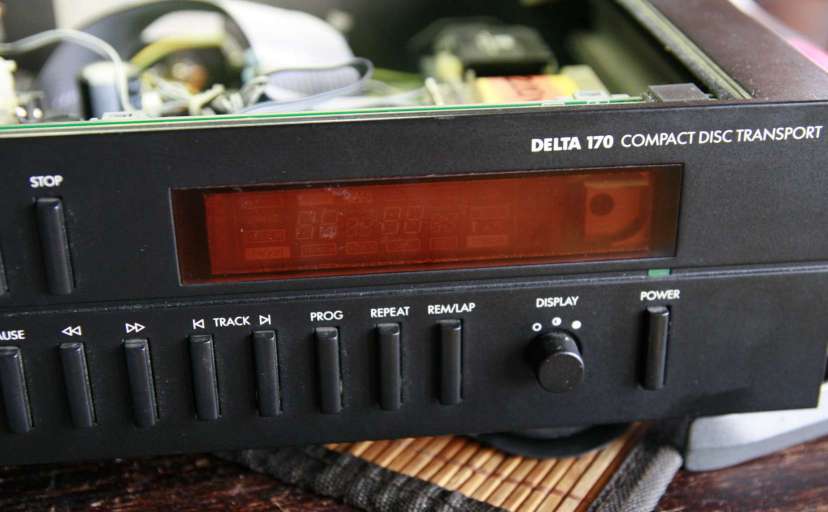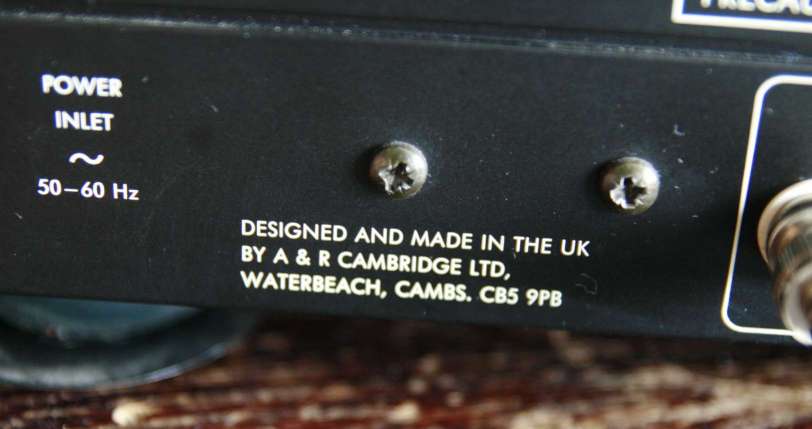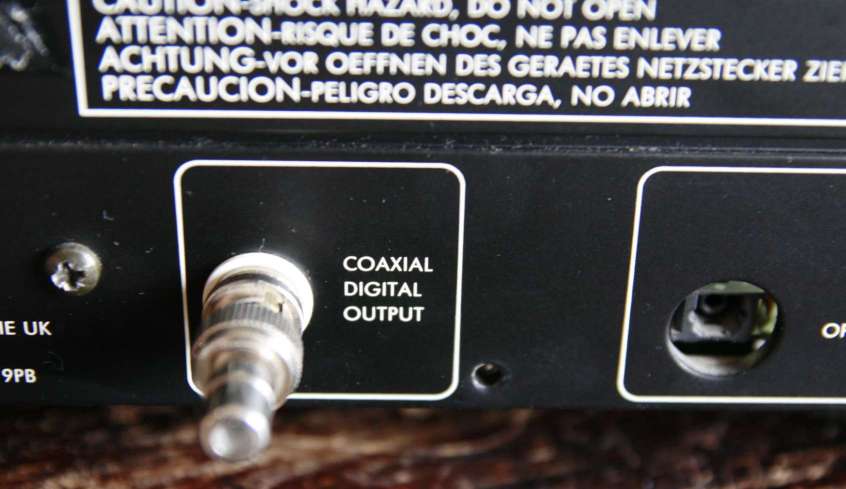 Those who have read some other articles of mine already know that I love Arcam company, and what we have here is their oldest, first ever CD transport.
As we know already - Arcam people spend money on honest, no nonsense engineering and not fake marketing buzz. The 170 Transport is no different.

From what I see here this player is 80 % philips cd880, and similar to the whole bunch of other british players of that time - Cambridge cd2, cd3, Sugden, Creek CD-60, Grundig 9009, and of course Marantz CD75 Mk2, CD80, CD85, Proceed PCD, PCD2, PCD3, Revox B226S , Krell CD1, MD2, MD20.
Basically the circuit is a textbook Philips - with saa7210 demodulator and saa7220p/B digital filter which forms the S/PDIF output. From this point the Arcam added value starts: they put optoisolators on SPDIF and their own output shaping board. Whether it is good or not I cant say - haven't tested it. I briefly listened and concluded it is an okay transport.

The mechanism is CDM1-MK2, which is not nearly as good as CDM-1 or CDM-0, it is practically the same as CDM-4 and CDM-2 except some more metal in the chassis, and it is way better than all later CDMs.

Arcam traditionally built a good power supply with good regulation, to my eye better than stock Philips. They added the second transformer only for their output board - a nice touch.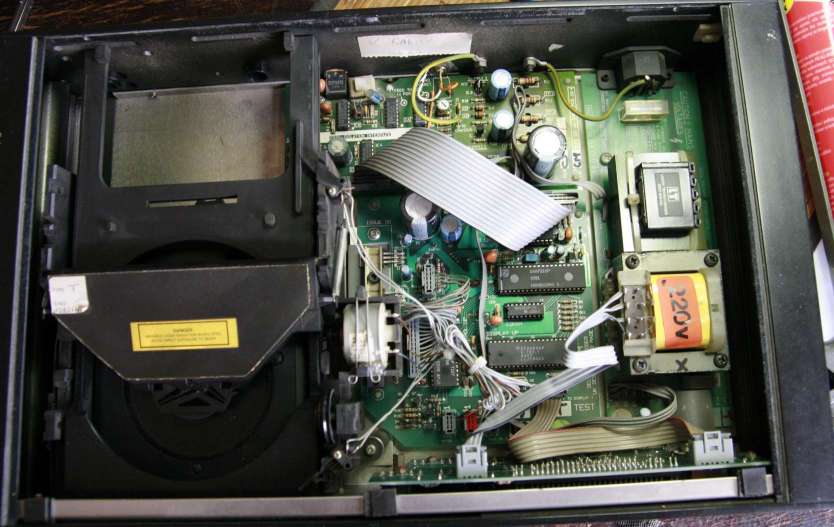 Below is the Arcam S/PDIF board which is supposed to make it better as transport than stock Philips players.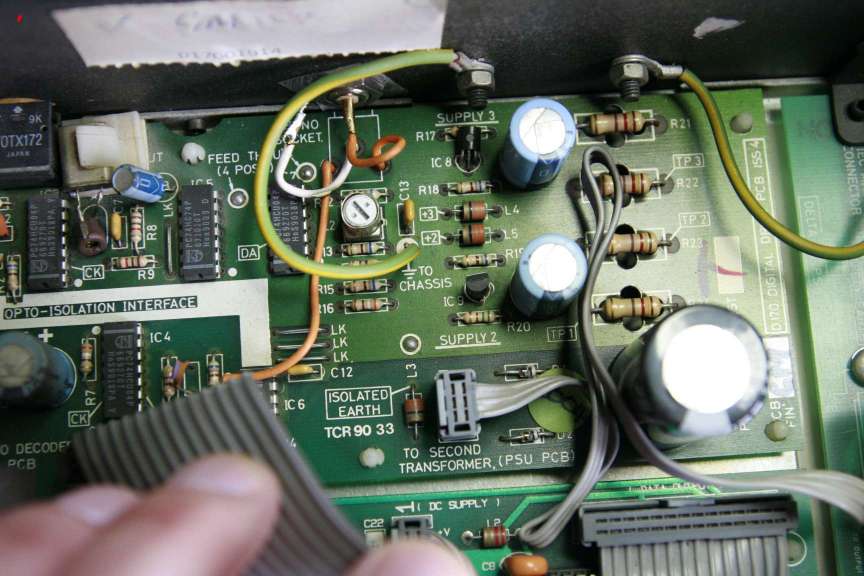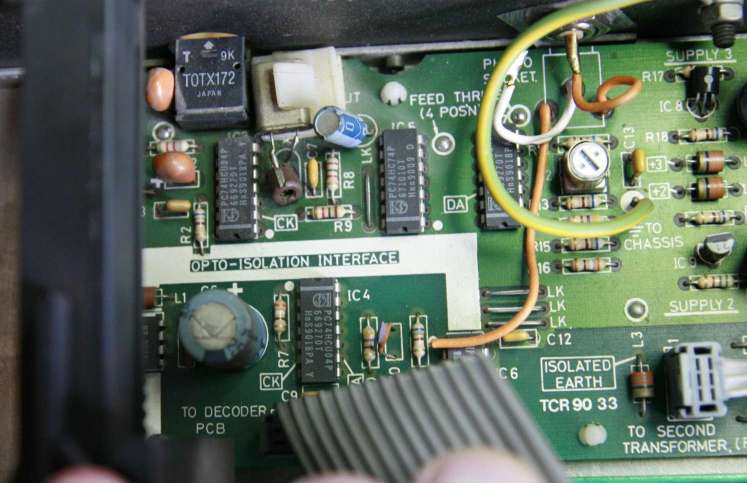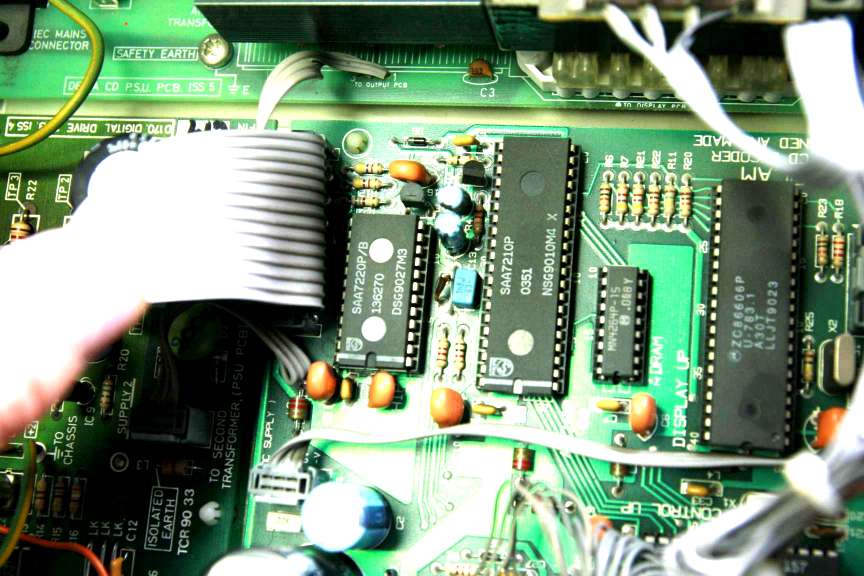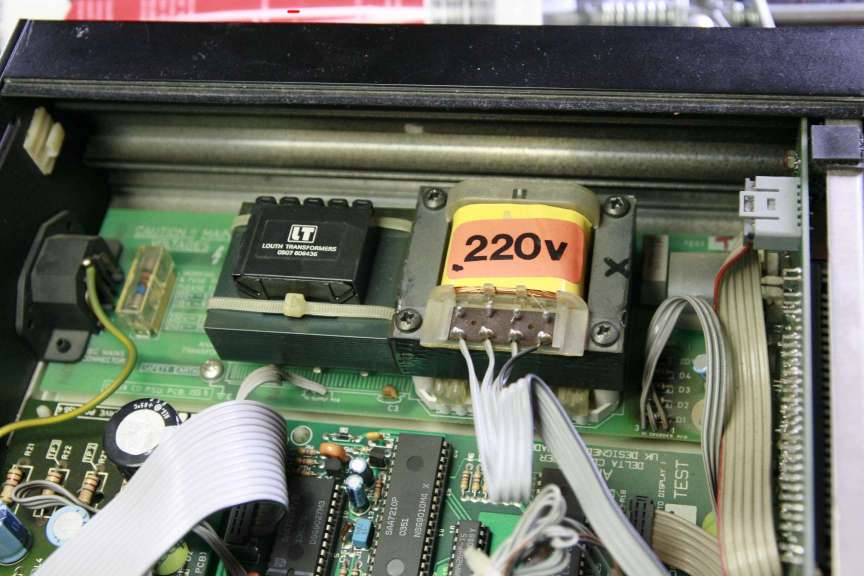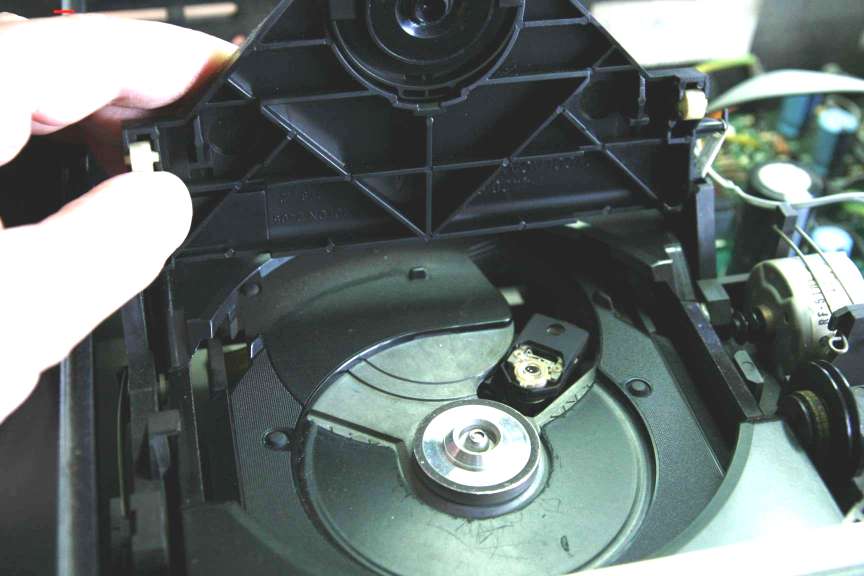 Above is the Philips CDM1MK2 (which should be called CDM4-Pro really) with its brushless motor, alu cast chassis, glass optics for laser, magnetic field suspended laser swingarm and magnetic clamping puck.
The whole sub-assembly is softly suspended on 4 springs. All this is standard Philips, nothing from Arcam.



The owner of this transport decided to convert it to a one box CD player. I managed to squeeze inside a Lampucera DAC board, with separate +5V DC regulated supply, S/PDIF signal (I should have done the i2S really) and a bunch of oscons.

The DAC chip outputs were directly wired to 4 triode tubes 6H6P in anode follower mode (I mean 2 tubes = 4 triodes) and the outputs are wired via a 100K pot to the RCA output sockets. This way the player is fully truly balanced with adjustable volume. It will drive directly via XLR cables some Adam Audio active speakers.
This may be a very interesting combination really.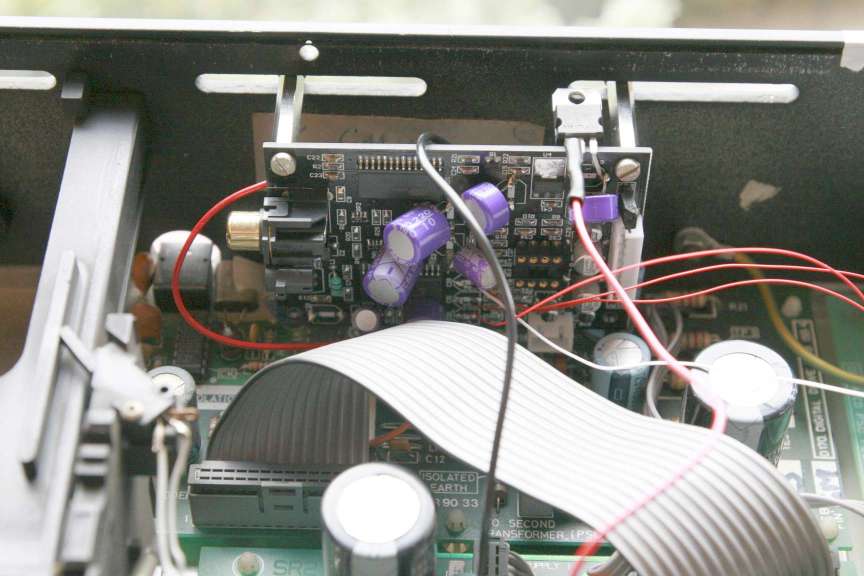 Above - lampucera installed.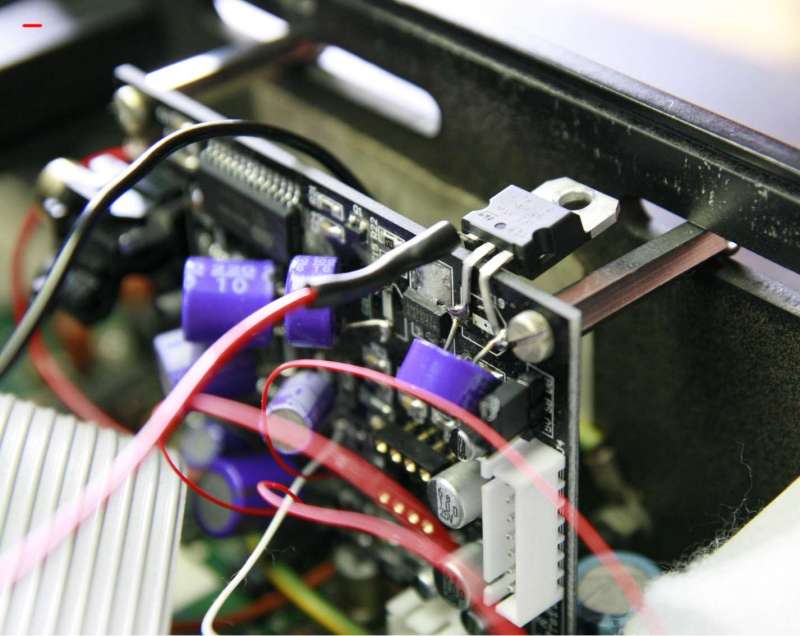 I will follow up with the description of Lampization process (right behind the drawer)
It is already done and singing but not documented by photos.
Aug. 2009