Philips CD753



This is the newer younger brother of the Philips CD 751, The most underestimated CD player in the history.
you can read all about the magic DAC chip TDA1549 in 751 story so I will not repeat myself here.
The 753 in stock form plays equally well or even marginally better than 751. It means it is BLOODY GOOD.
I like the 753 more because: it has CD text, it has much easier access to PCB, it is more simple to tweak and it looks better too.
I guess it is a twin brother of identical Marantz CD 5000.






The silver frame adds a nice touch to the sad and ugly Philips design of the front panel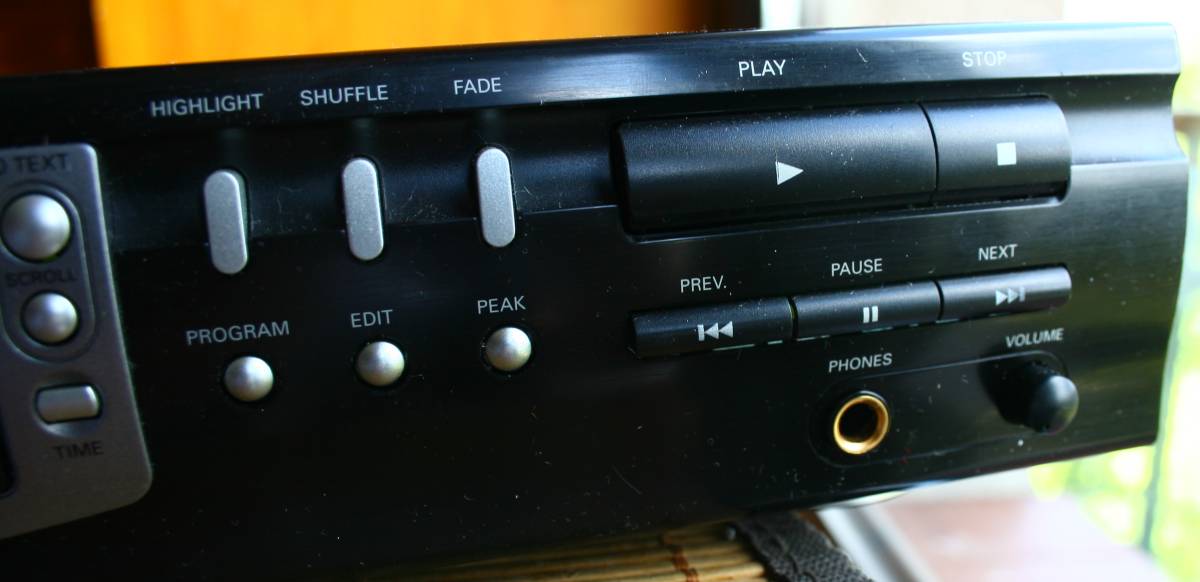 The buttons are good - not too many, and intuitive (play is big, etc.)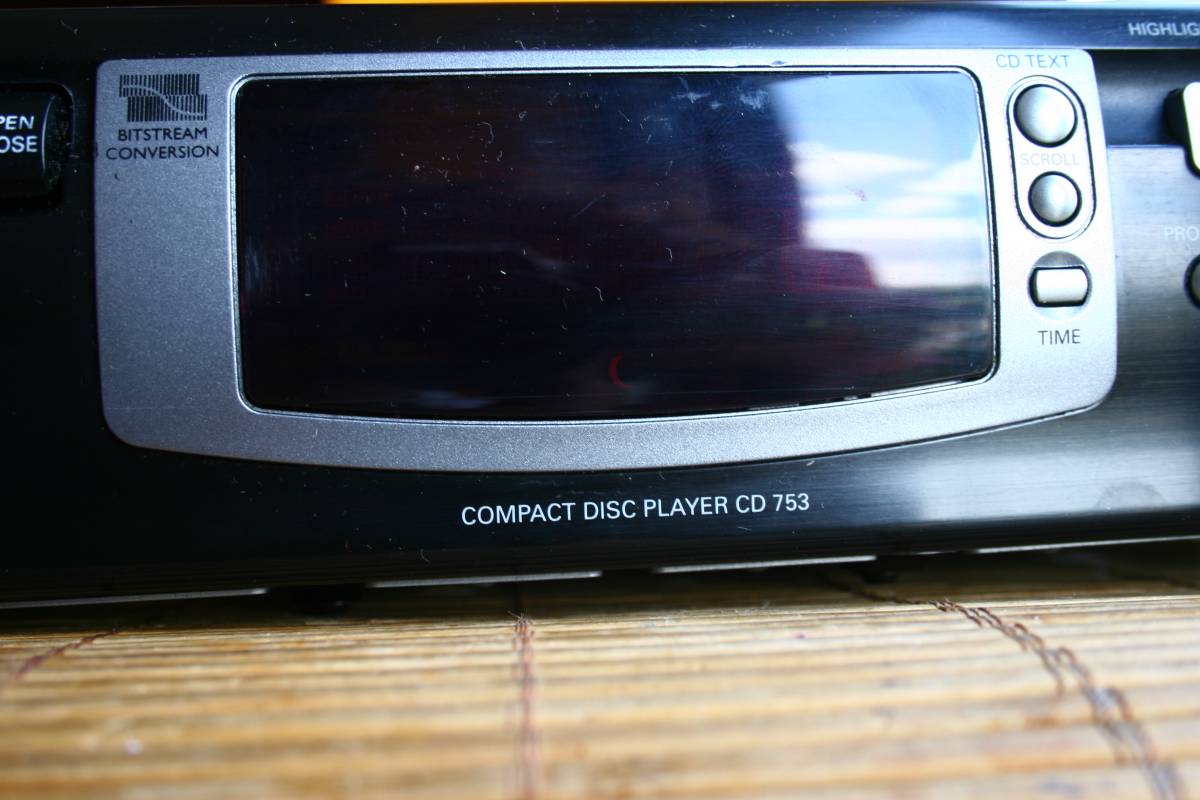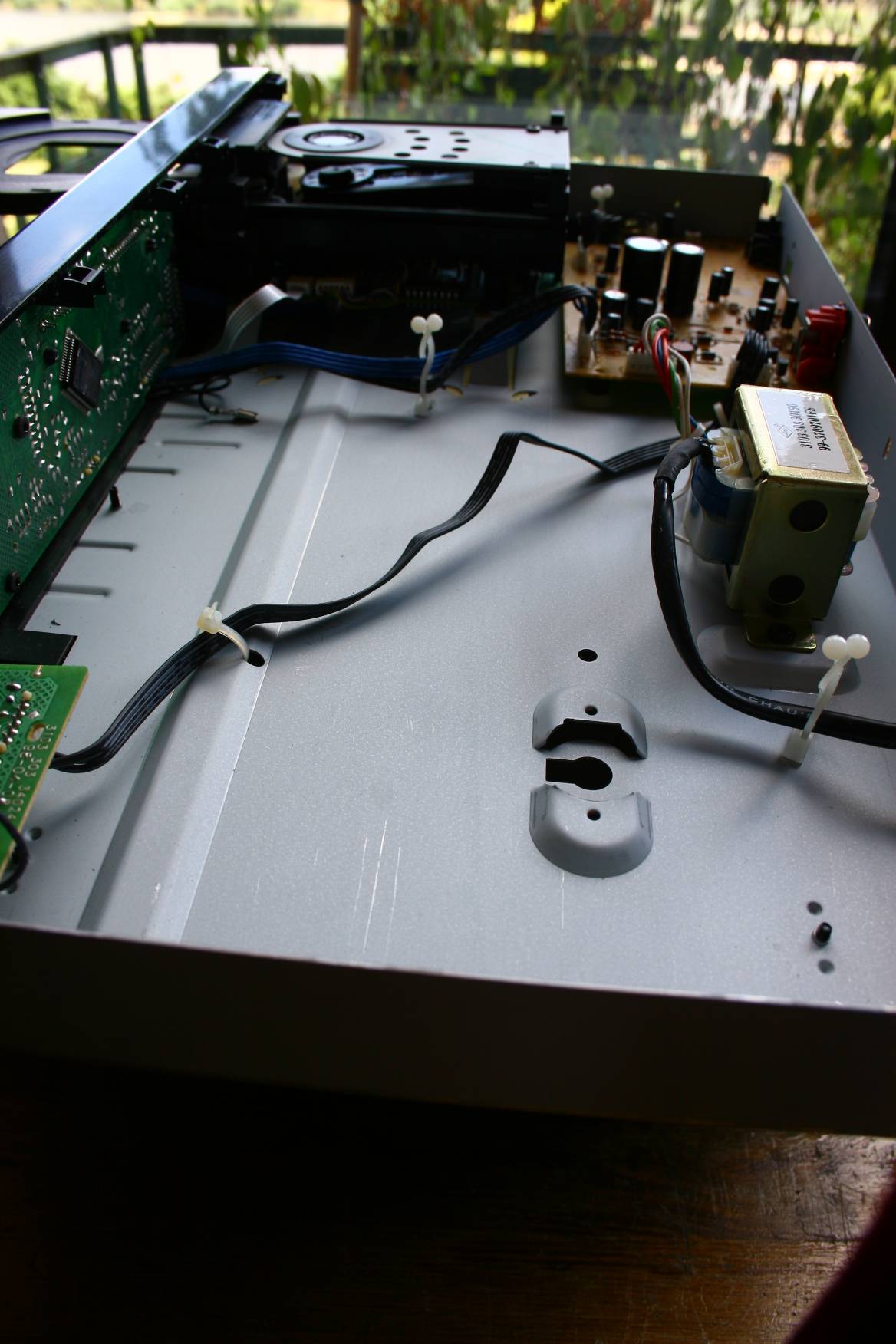 I really cant complain about the lack of empty space for lampization.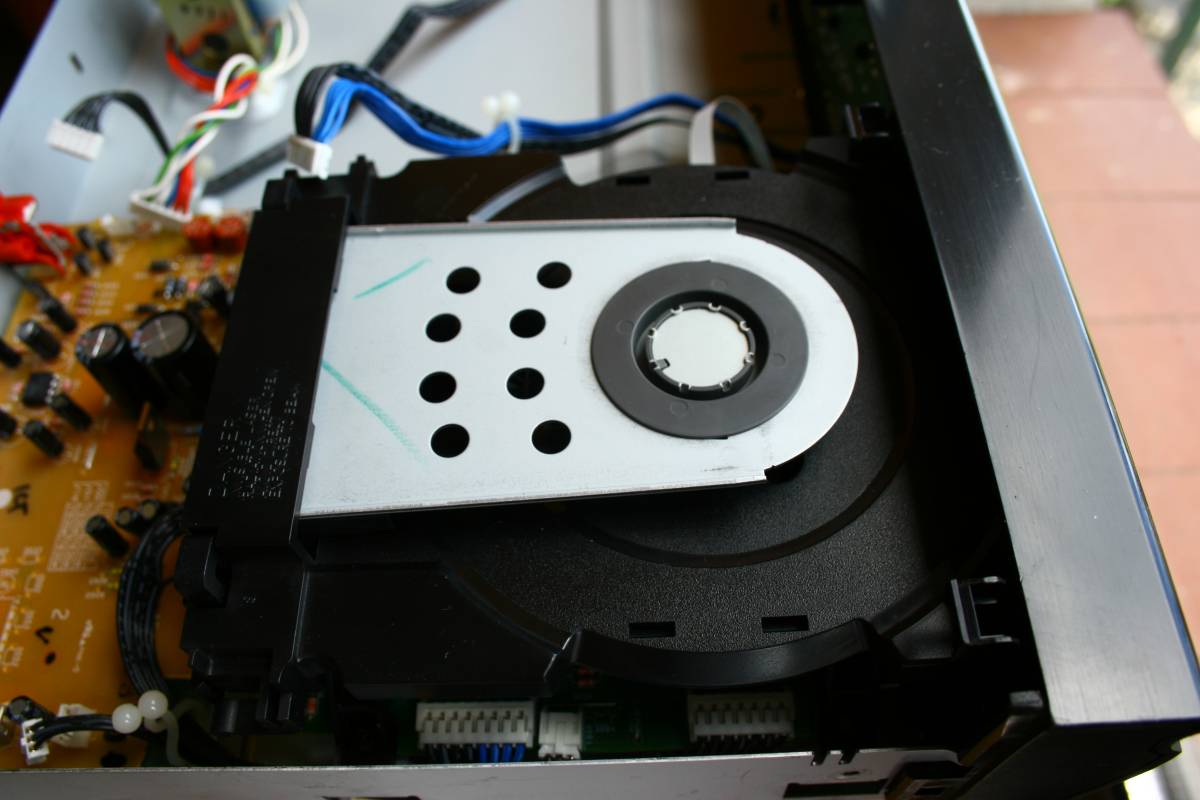 I dont know this mechanism. It looks strange. It seems 100% Asian and as cheap as they could get away with but it reads well and quickly. I guess the mechanism can be bought as spare - for 20 Euro easily.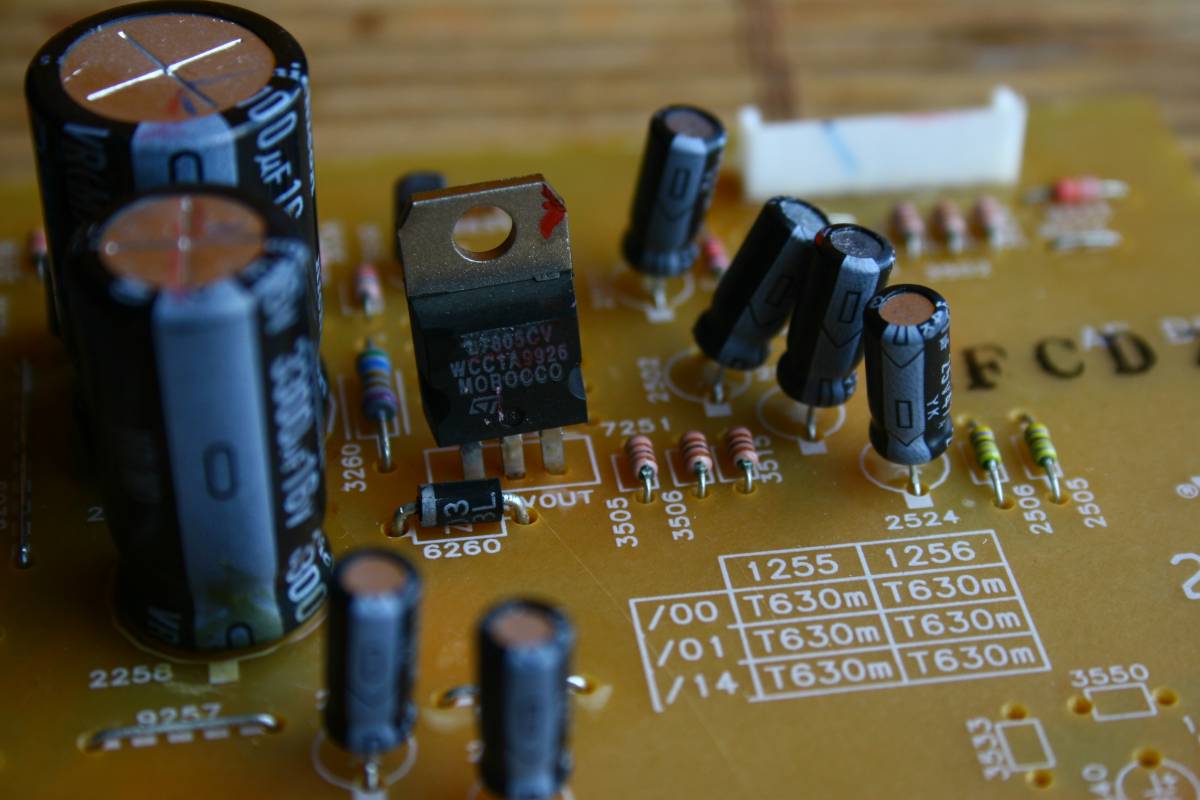 This is the ONLY regulator on this PCB - the 7805 providing plus 5VDC. The four cheap electrolytes around it are the only parts to upgrade for oscons or black gates.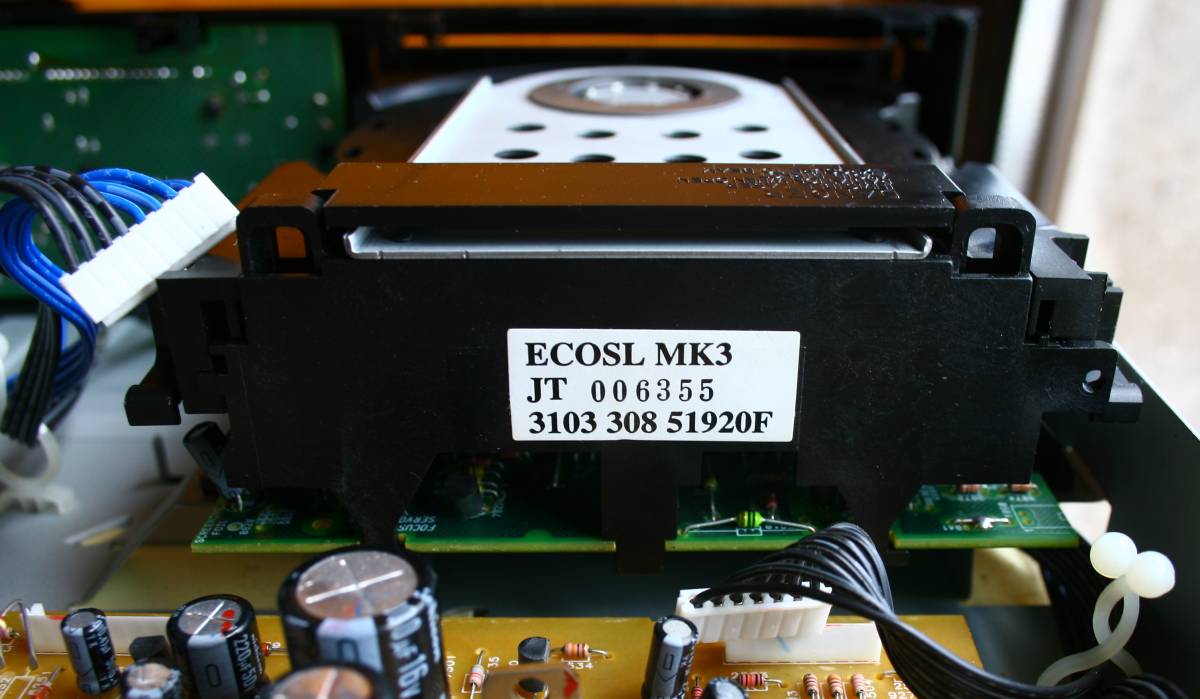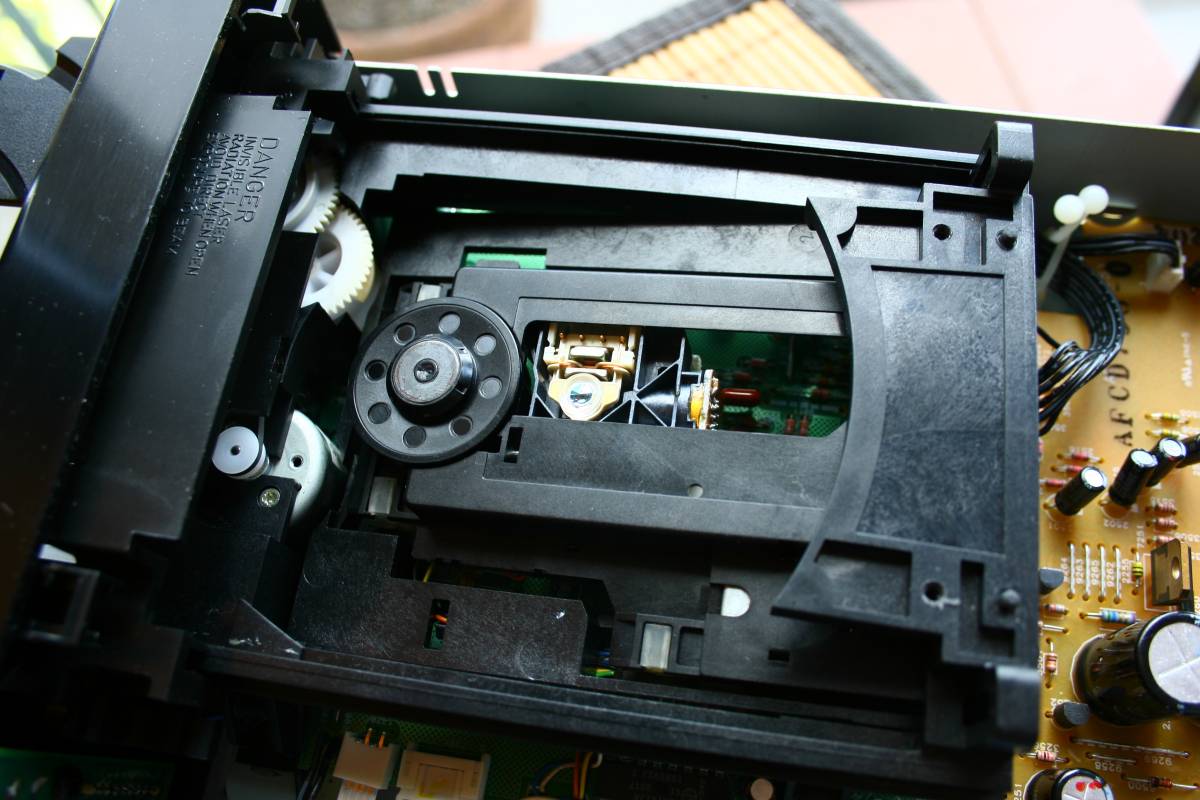 There is a Philips VAL/VAM 120X resemblance apparent, hidden under the clamp that covers it.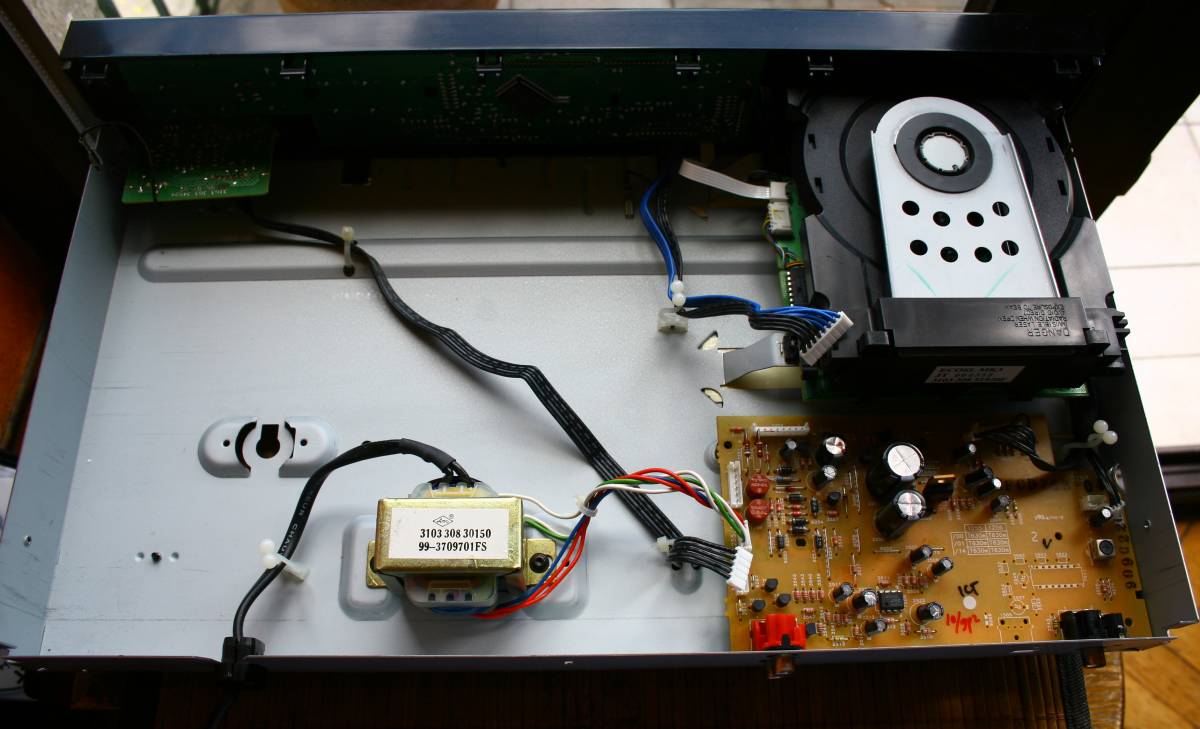 Is this player spartan or something ? It can not be mistaken with the Sony 555 ESD or Kenwood D1000 or even Grundig 9009.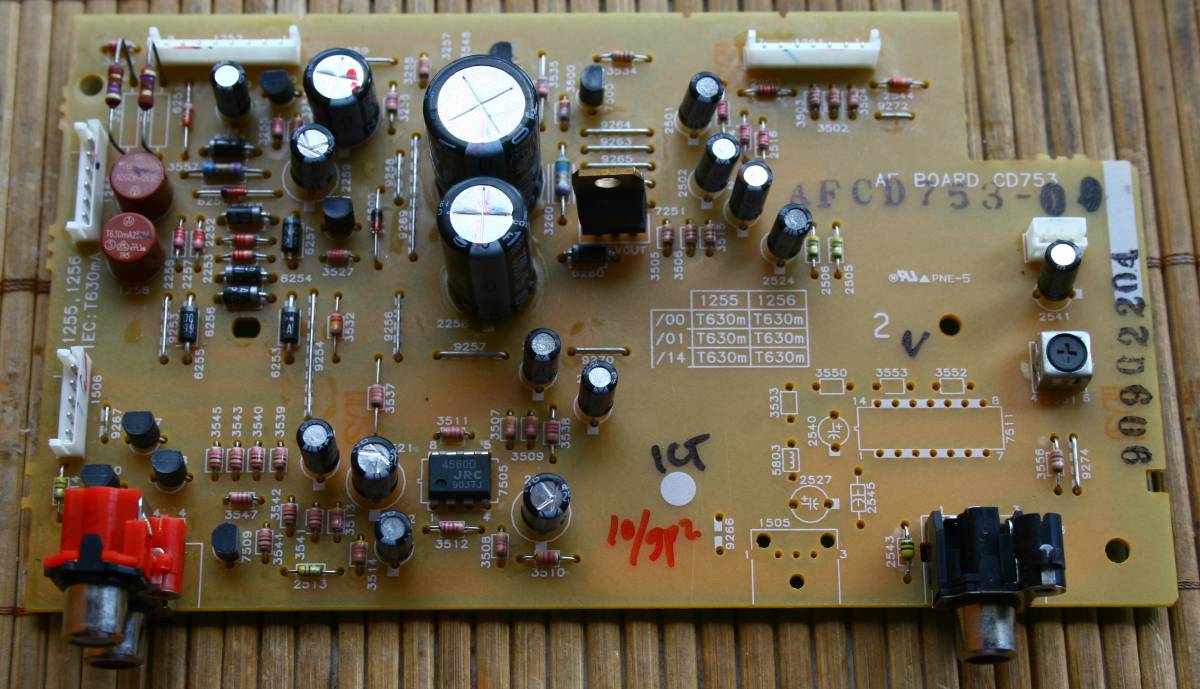 1-2-3-4 - four wire plugs removed and the PCB is free to be worked on.
Note a very good sign - the reason it plays so well - only ONE opamp per player meaning half opamp per channel.
And no ceramic treble killer caps around the RCA's. So far so good.

Resistors are not smd - another good point. Even if the SMD was being used by Philips/Marantz for some 10 years before.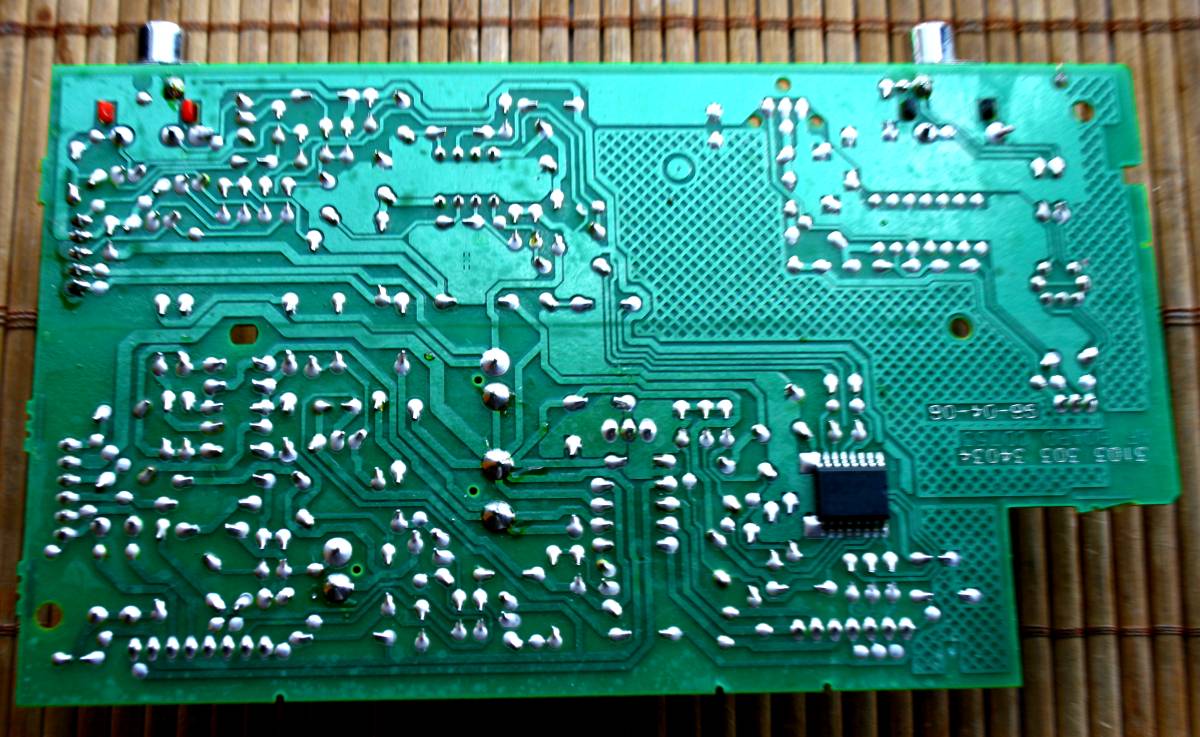 Underside reveals just one part - THE chip. The MAGIC DAC.!!!
Very nice star grounds, NOT to be found in older Philips players. No more messy earth traces all around.
(after some time I discovered that the DAC chip has IDENTICAL datasheet and block diagram and pinout as their own TDA1305. Whatever that means - go figure.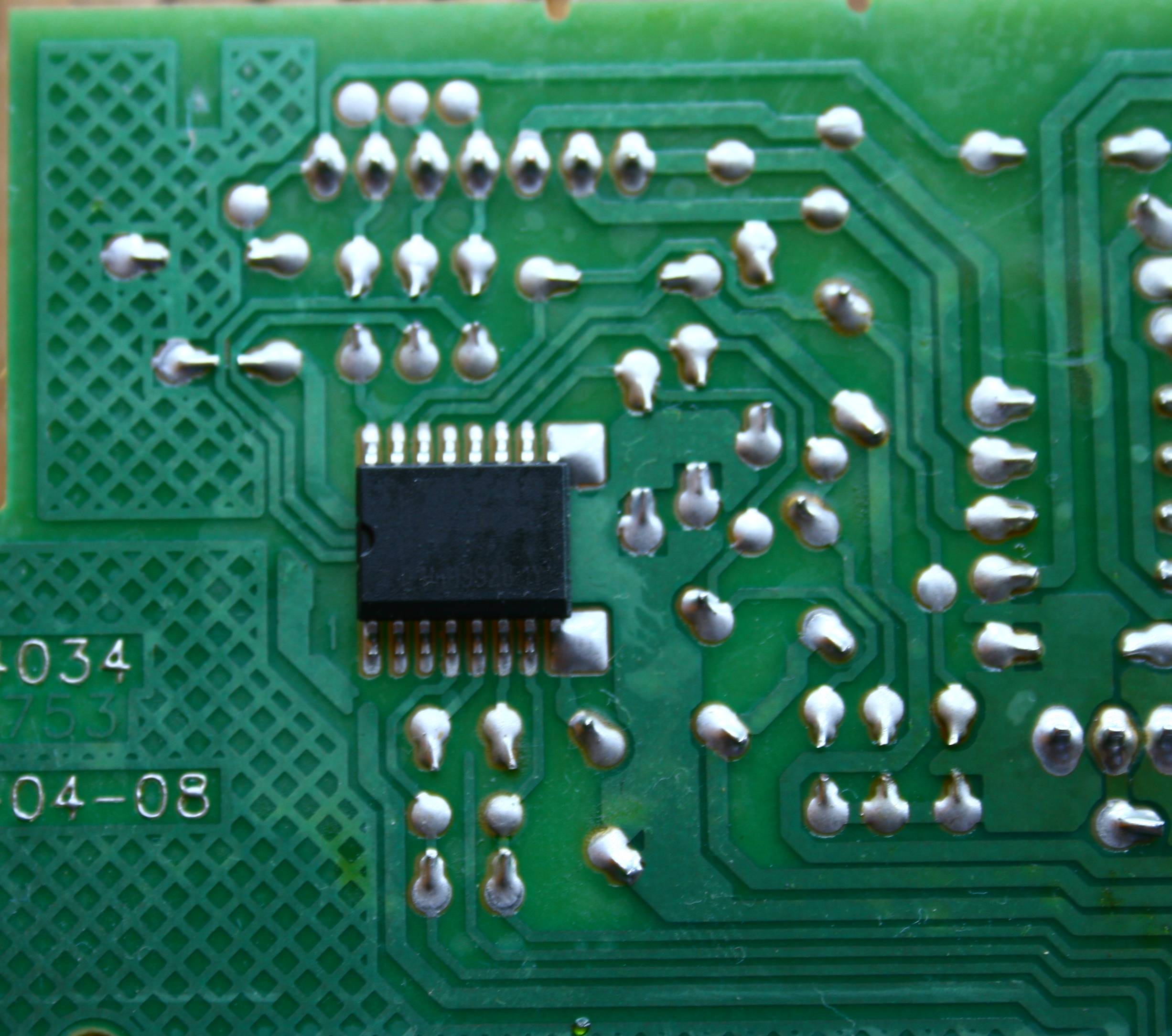 The closer look at TDA1549 - the LAST DAC from Philips before changing to Japanese NPC like in Marantz CD63.



Before lampization with the 6H6P tube I listened for an hour or so and I really like this player. It is not only a good player, but it is NICE. It is full of details, with strong energy, with rythm, with full scene, with clean powerful trebles, with long treble decay and reverb, the achilles heel of the opamped players. The instruments have body, precision, and the inner-light. The voices are natural as everybody get out.
THIS IS A KILLER PLAYER BY ALL MEANS AND WITHOUT THE RESERVATION "for such a cheap and ugly player.".
Cover it with a rug and play it to the audiophiles and they will say Wadia 860. Or Opera Droplet5.