AKAI CD-55 player / AD-1856N/ PCM-56
July 2007
I used to love AKAI reel-to-reel players and cassette decks with three black ceramic heads.
They were indestructible machines 20 years ago. My ultimate teenage dream. (dry dream that is).
So how does a CD player look like today, being 10 years old and a top model of it's time?
Lets peek inside...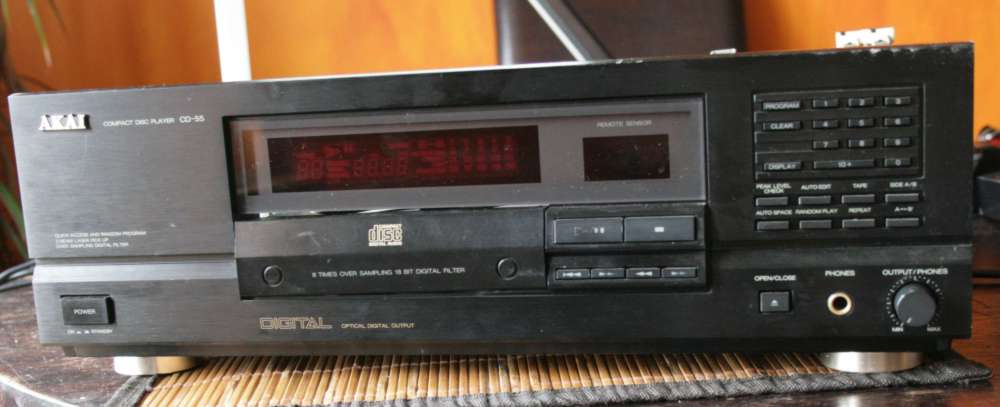 Oh yes, I am a great pretender ... sang Rod Steward. Akai is a pretender too.
It pretends to be BIG and HIGH but there is air inside. Nothing to justify the high posture.
The display pretends to be large, it has huge glass front, but the actual display behind is small and hardly legible.
The drawer pretends to be metal, with two huge machine screws holding the tray face plate. This is fake, it is all one plastic mould, including the fake screw heads.
The writing says 18 bit digital filter, pretending it is 18 bit resolution machine, but the dac is 16 bit.
The front panel pretends to be metal, but in fact this is metallized plastic. Recycled car bumpers and dustbins.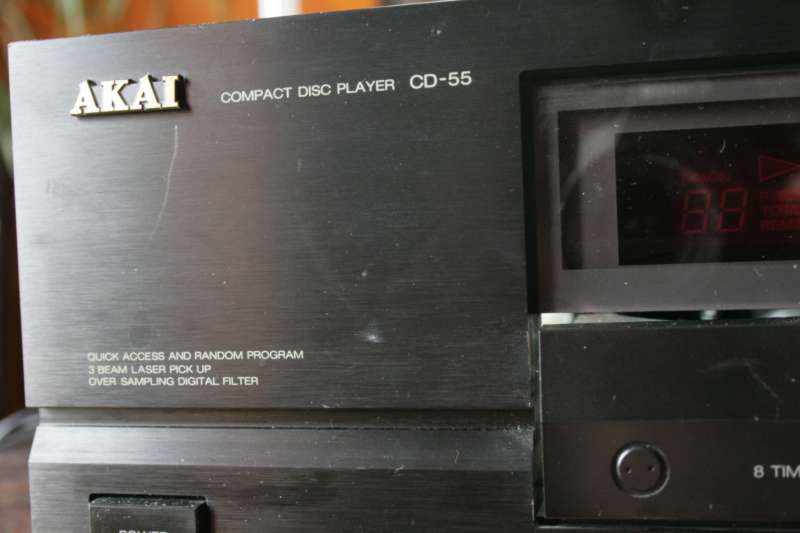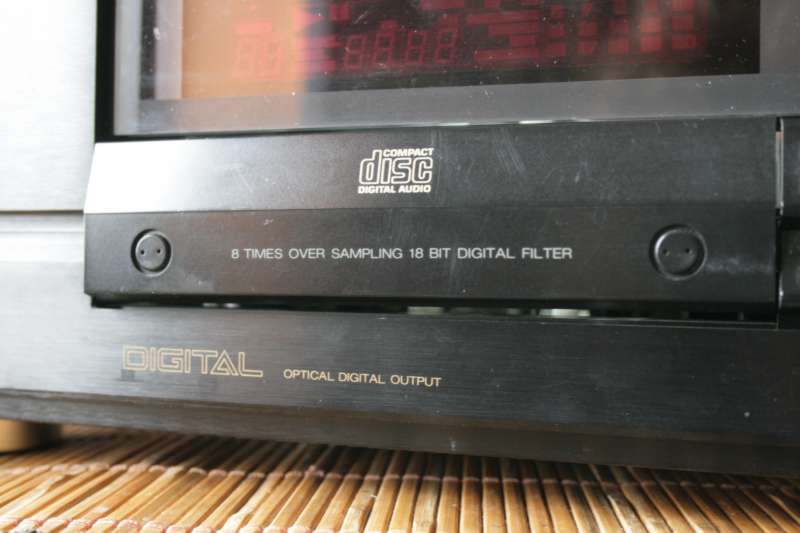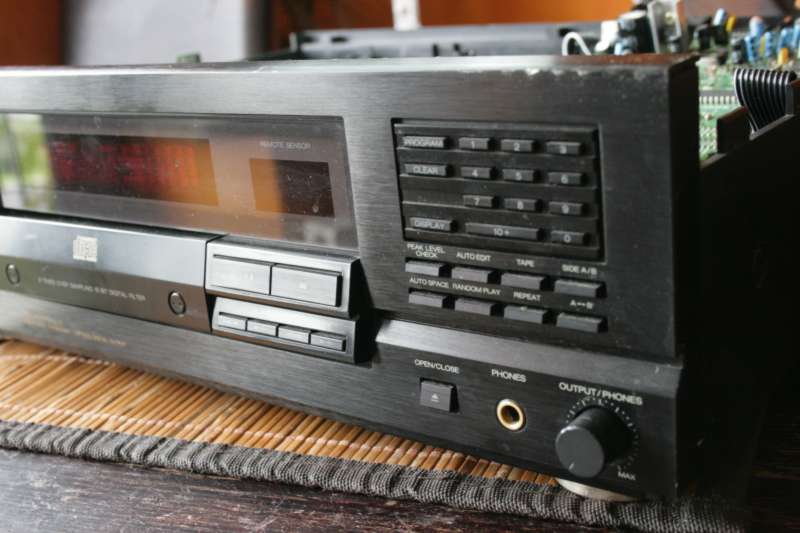 Who needs these programming buttons on the front anyway?!? Did any of you ever use it really?!?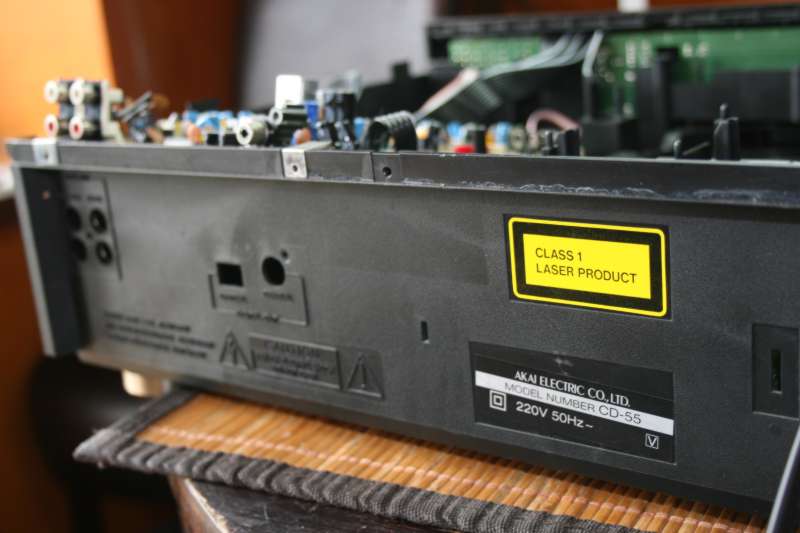 The whole box is a milk-crate type of injected mould - all plastic.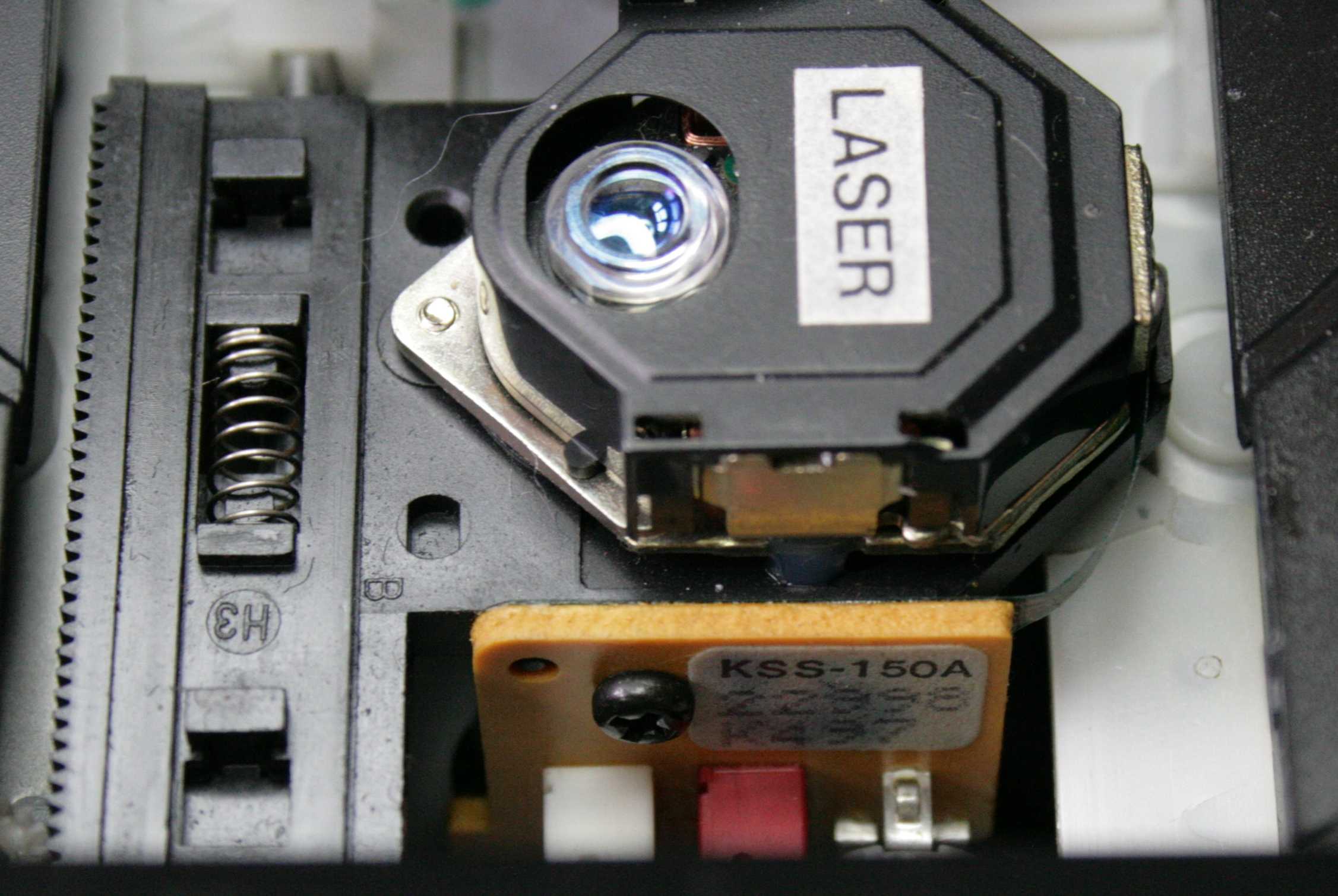 This is a very good and reliable laser, but the mechanism is NOWHERE NEAR the real sony machines like in Kenwood D1000, Kenwood 9010X or Denon 2562. Not to mention the Sony 227ESD. This is a plastic impersonation of the haal motor drive.
The real treat is the D/A converter (DAC)AD1856 (16 bit) from Analogue Devices - from one of most successful DAC series - the 18XX. These are "sister" DAC's from Burr-Brown PCM 5X series. Many people swear by their analogue and liquid sound, as the name suggests.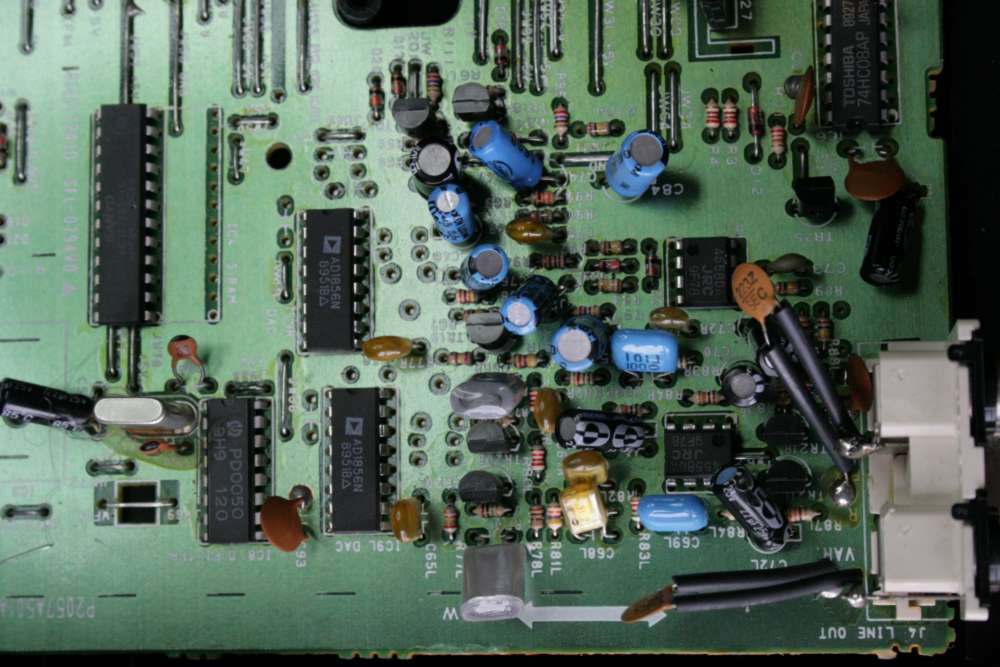 The PCB designer from AKAI should go and get the lesson at Copland, bang/olufsen or loewe.
This must be the most messy looking PCB that I found in any player.
All parts are the cheapest possible types. Like in chinese toys.
SO WHAT IS THIS FINE DAC DOING HERE IN THIS COMPANION !!!???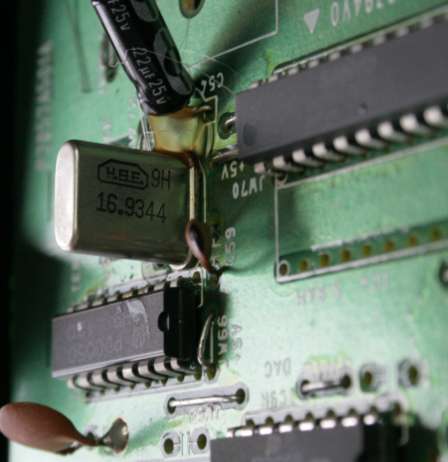 Typical japanese "school" of clock - 16 meg not 11 like Philips.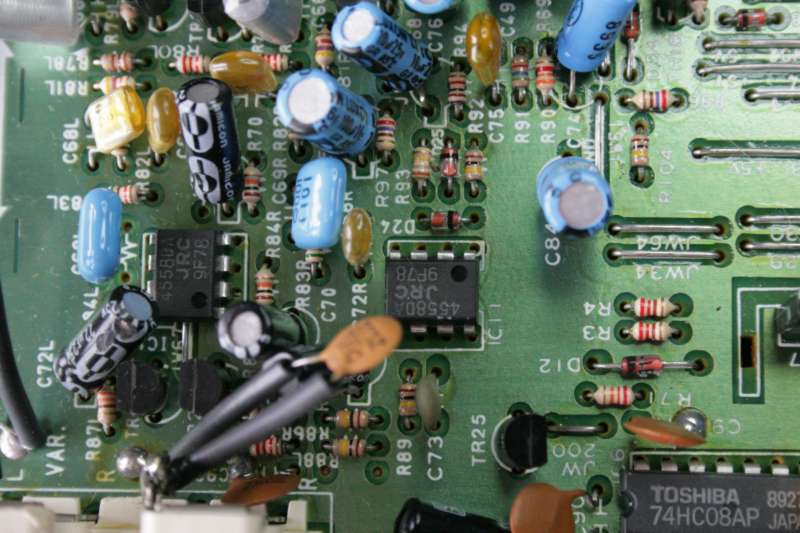 Output stage - 2 op-amps per channel. And HORROR - brown ceramic capacitors on the RCA sockets - meaning that AKAI filters out high tones from the signal by brutal shunting.
Boooooooo...... Akai. Shame.
---
BYPASS AND LAMPIZATION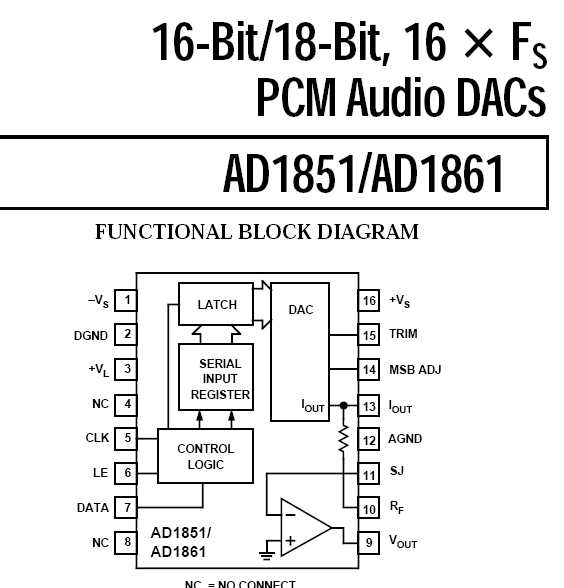 Hey, wait a minute, this looks ... just like ... Burr Brown PCM56 and PCM61 !!! See the burrbrown below. IDENTICAL.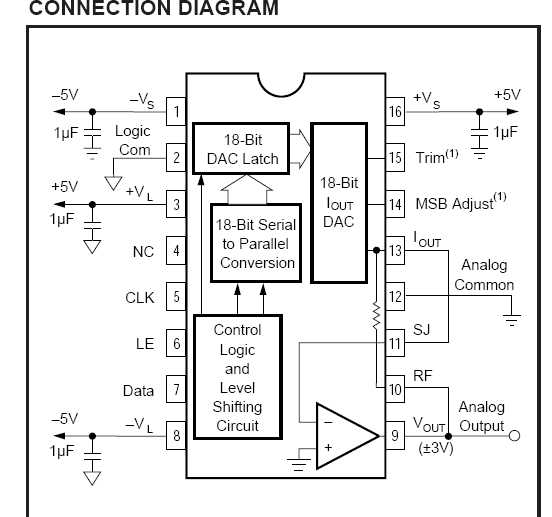 Funny, two great minds think alike...
Dac description from their white paper:
DESCRIPTION
The PCM56 is a state-of-the-art, fully monotonic,
digital-to-analog converter that is designed and
specified for digital audio applications. This device
employs ultra stable nichrome (NiCr) thin-film
resistors to provide monotonicity, low distortion, and
low differential linearity error (especially around
bipolar zero) over long periods of time and over the
full operating temperature.
---
WHO ELSE uses the Analogue Devices DAC chip? Look at this list !!!
ACCUPHASE DAC10 2 x AD1853
ACCUPHASE DC-101 6 x AD1853
ACCUPHASE DP-55V 2 x AD1853
ACCUPHASE DP-75V 6 x AD1853
ACCUPHASE DP-85 6 x AD1853
AUDIO AERO CAPITOLE AD1853
AUDIO ALCHEMY DDE v3.0 2 x AD1862N
AUDIO ANALOGUE MAESTRO AD1855
AUDIO NOTE CD-2 AD1865
AUDIO NOTE CD-2.1x AD1865N
AUDIO NOTE CD-3.1x AD1865N
AUDIO NOTE DAC-5 AD1862N-J
COUNTERPOINT DA10E-AD AD1862N
DENON DCD-1290 2 x AD1860N-D
DENON DCD-2060 2 x AD1861N
DENON DCD-2560 4 x AD1862N-D
LUXMAN D-107U 2 x AD1860
MARK LEVINSON No 390S 2 x AD1853
MERIDIAN 507.24 AD1852JRC
MICROMEGA CD AD1852
MICROMEGA CD132 AD1853
MISSION-Cyrus Dacmaster 2 x AD1862N
MISSION-Cyrus dAD3Q AD1861
MISSION-Cyrus dAD7 AD1861
NAKAMICHI CD PLAYER 4 AD1864N
PROCEED CDP AD1864
PS AUDIO GENERATION TWO 2 x AD1860N-K
T+A CD1230R AD1853
TEAC D-3 ESOTERIC 8 x AD1862N-J
TEAC D-700 4 x AD1862N
TEAC VRDS-25X / XS 4 x AD1862N-
TEAC X-1S ESOTERIC 4 x AD1862N-J
TEAC X-1S ESOTERIC 4 x AD1862N-J
WADIA 23 2 x AD1865N
YAMAHA CDX-596 AD1854JRS
YAMAHA CDX-730E 2 x AD1860N-J
DAC CHIP DATA

---
LAMPIZATION OF AKAI
This player required some heavy mods. I had to isolate legs 9, 10, 11 and 13 from everything else by brutal scalpel cutting of PCB. Measured - that there is no more connection. I took the current from leg 13 and wired it by screened coax to lampizator tube socket - leg 7, and 500 Ohm (experimentally proven) to leg 9. This is "Resistor I/U conversion" , but this time done near tube not near DAC.
The player has lots of space for transformer and all parts of lampizator. Lots of freedom. Plastic body allows for easy drilling and hot-melt gluing.
The whole work is a pleasure.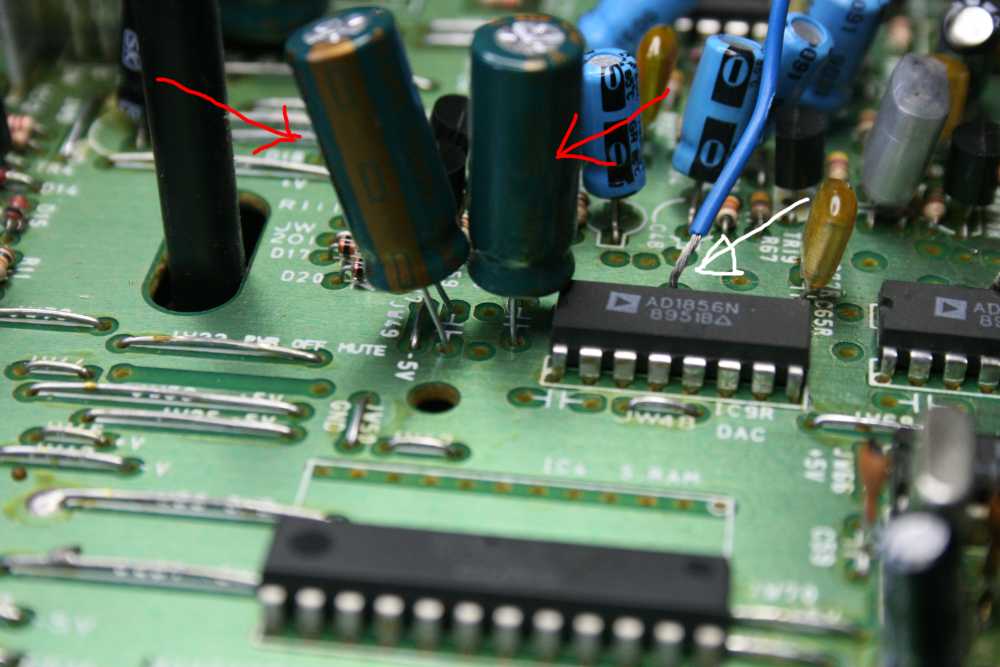 I found silk-screen drawings on main PCB, (see red arrows) in the proximity of DAC chips - indicating a pair capacitors but without a capacitor in place - not mounted at all. These were at critical locations in DAC power input. I added the LOW-ESR TEAPO caps in these ready holes.
White arrow shows signal stealing point - leg 13.
I also upgraded the main capacitor after the main regulator with a low-esr and 10x size.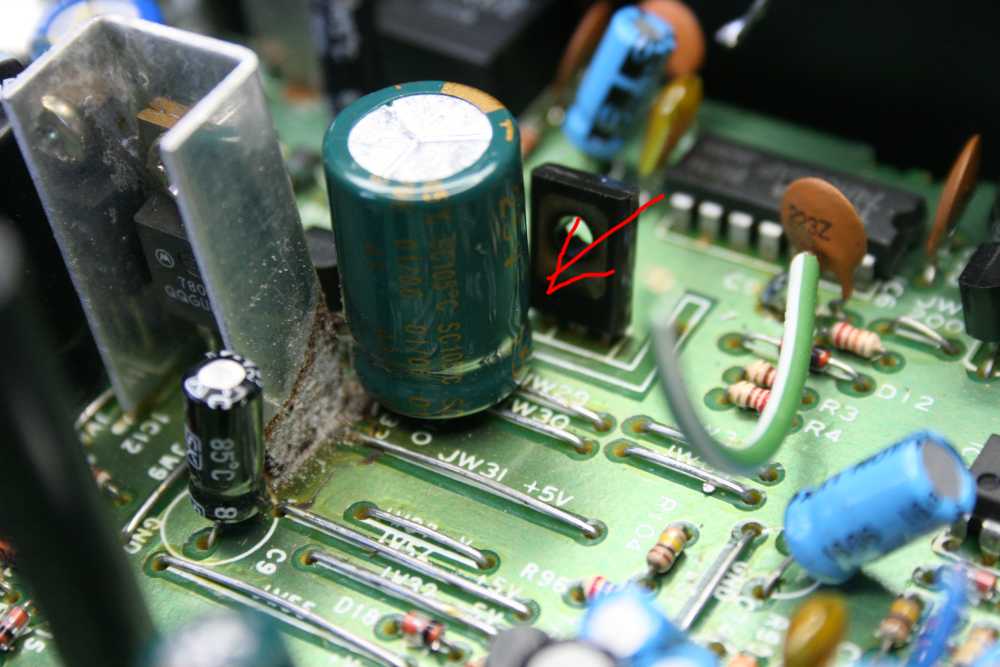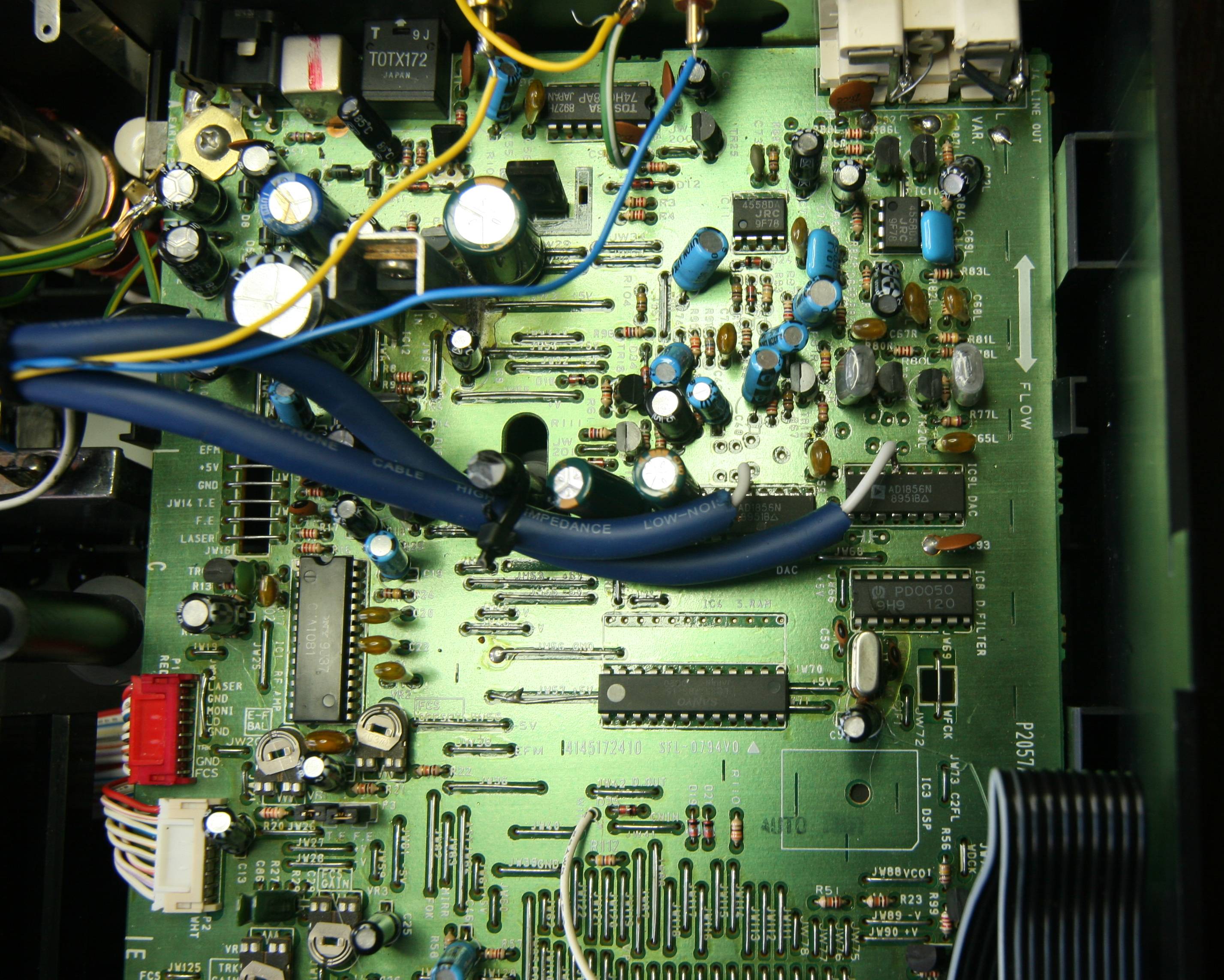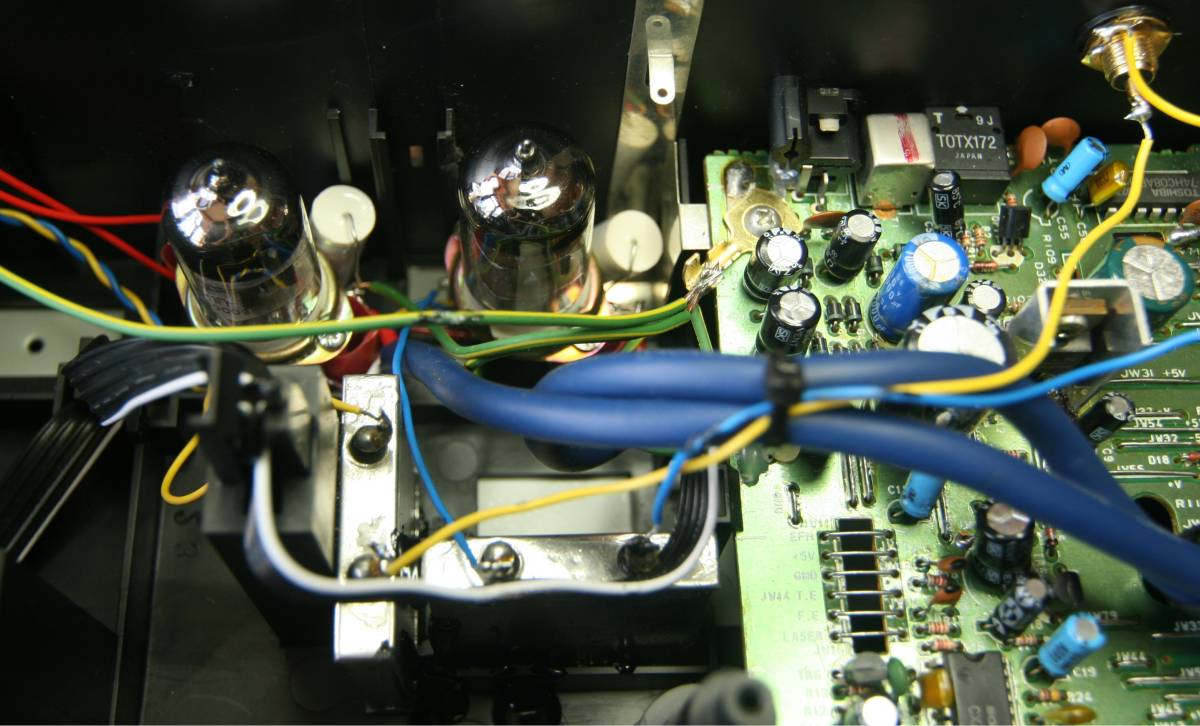 Two tubes and two metal cans of Siemens PIO 1uF capacitors.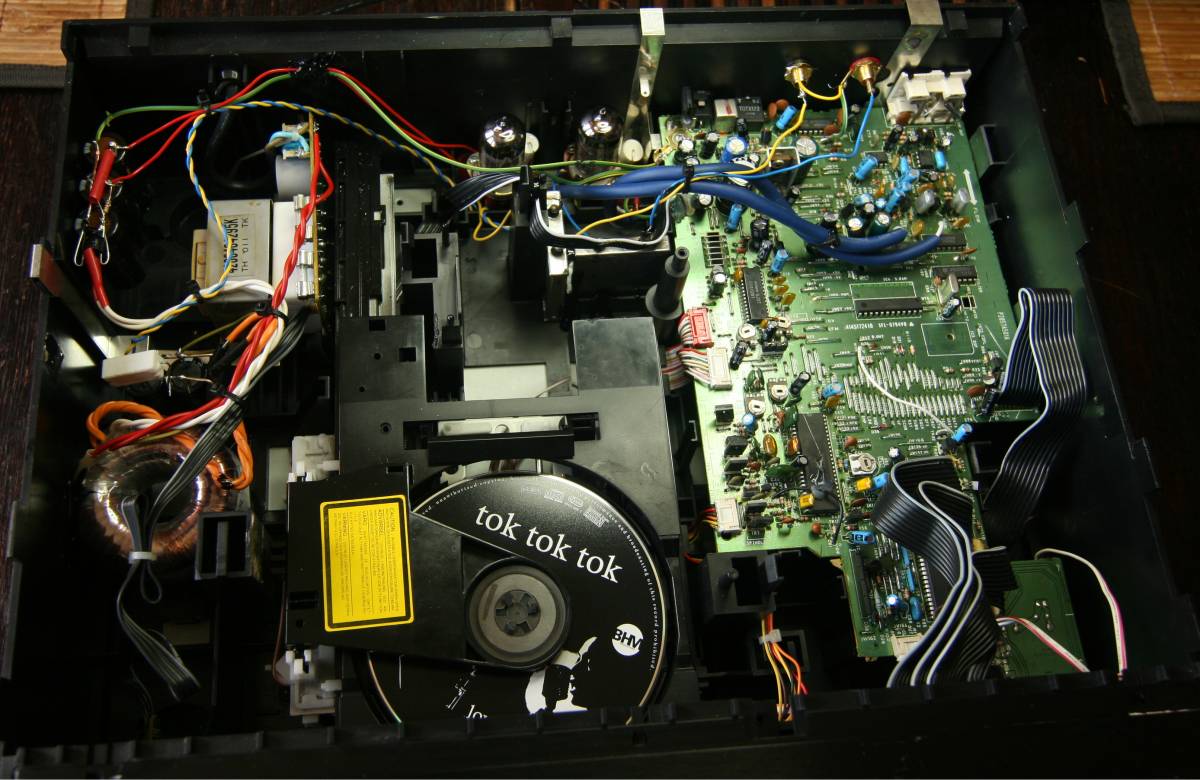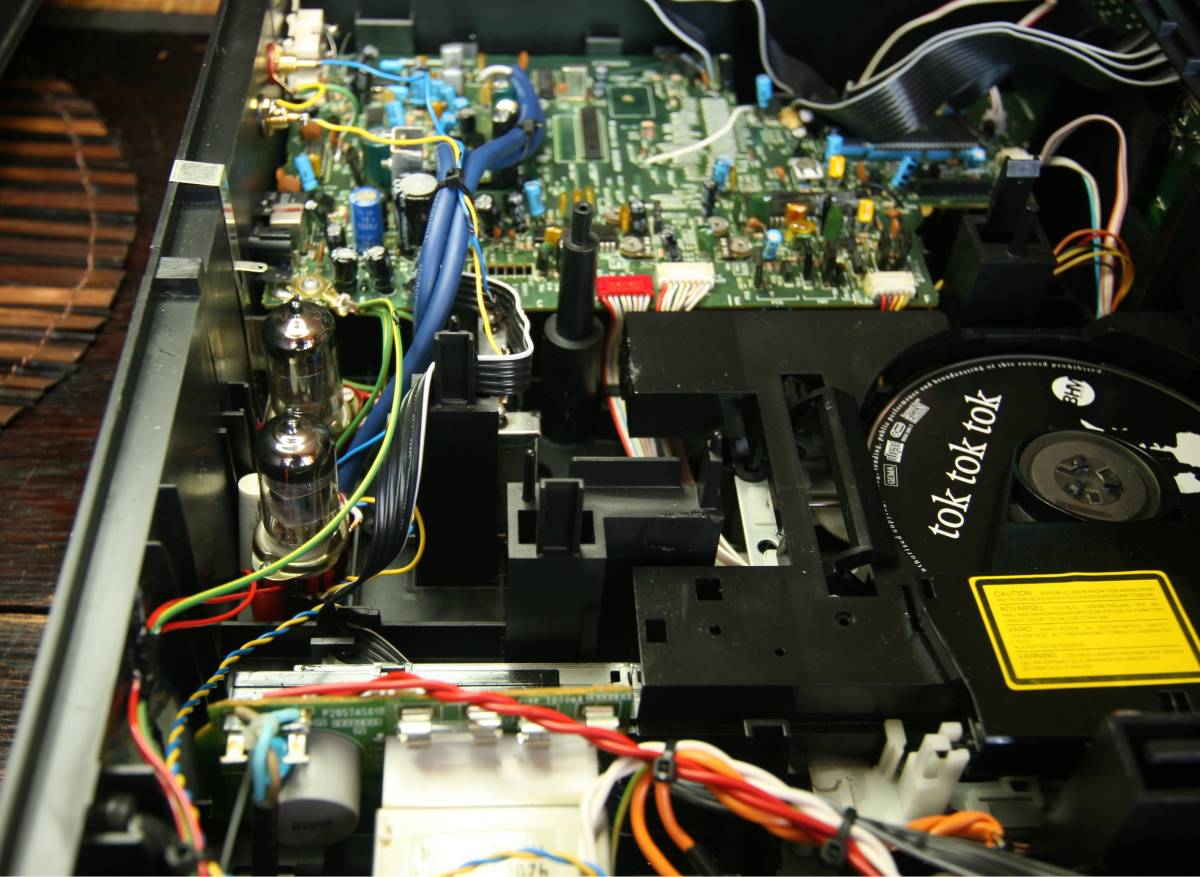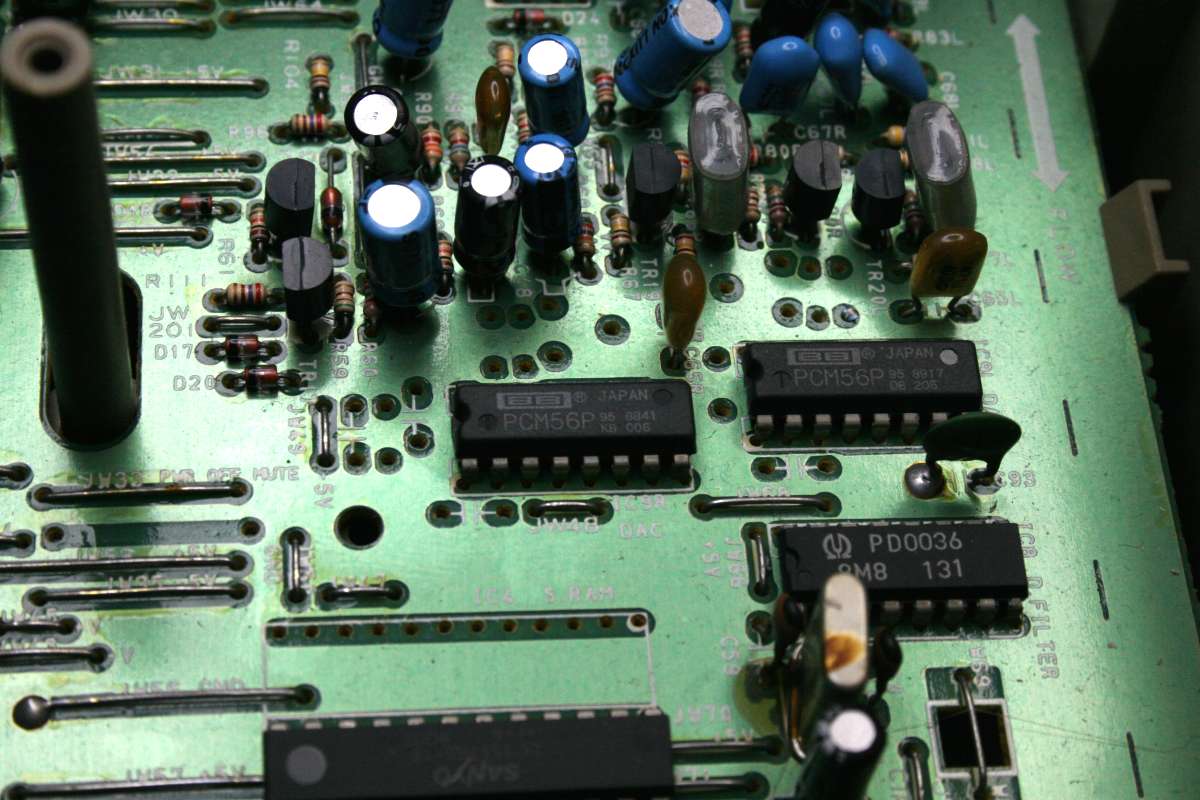 The sound surprised me a lot. I tried the AKAI first from voltage output legs - number 9. It sounded quite average, barely OK. From current output leg number 13 it changed totally. It is analog, smooth, deep, strong in the bass, spacious etc. Not as good the TDA1541A but very interesting indeed. Some people would probably choose Akai over the TDA players it is that good ! Considering the 100 Euro ebay price tag of AKAI - it is great player. During long listening sessions it allowed me to forget completely that I am listening to equipment and it drew me into the music. Highly recommended.
BACK