California Audio Labs DX-1 Cd Player


with internal exposed single ended lampizator





How much bulshit can one sell if it says Made In USA ???
Lets see....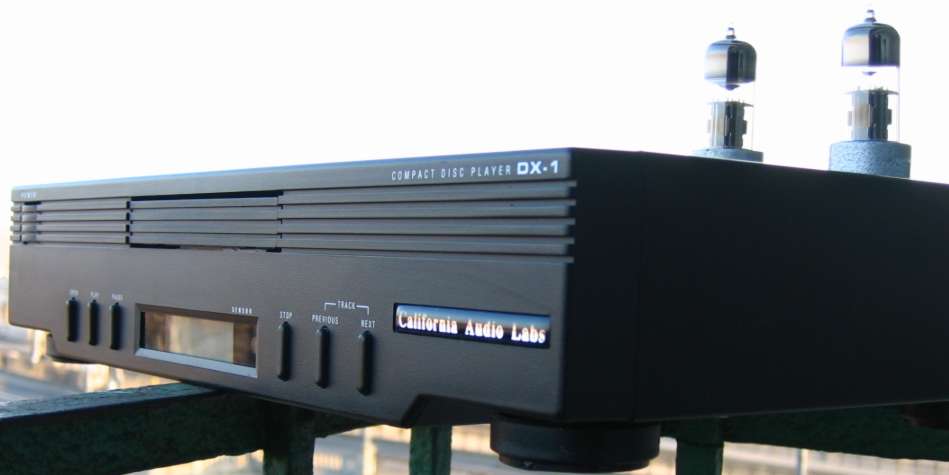 This player definitely looks (and sounds) better with tubes than without. It is a wolf in a black sheep skin. I begin to fall in love with it.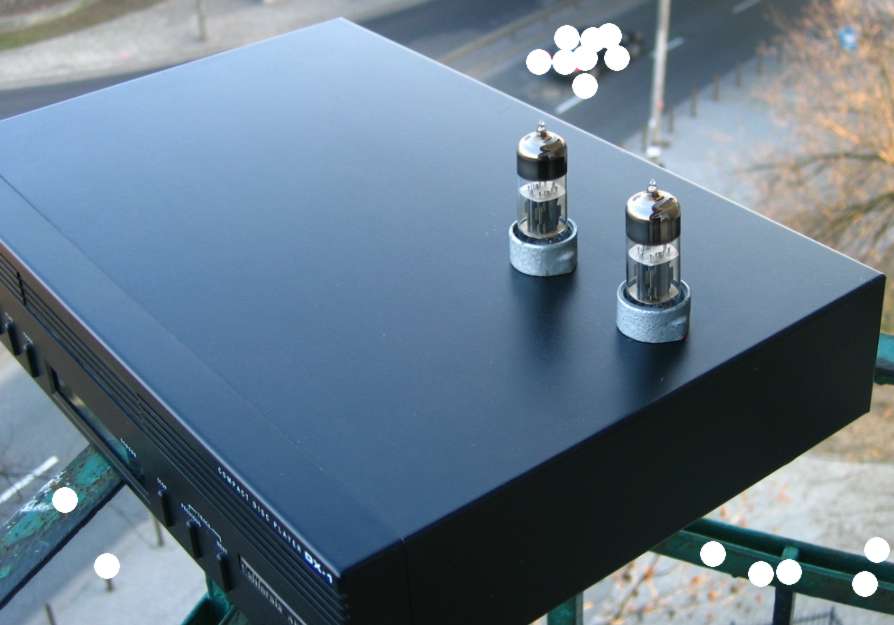 CAL was an American company active in the 90's which tried to be a response to European NAD and US based Audio Alchemy. They tried to produce high end entry level digital players on the budget. At that time CAL products were real value for money.
This player - DX-1 is very simple design, with Matsushita mechanism and technics MASH DAC plus CAL power supply and output stage.
It has enough room for lampization so I took my soldering iron without hesitation.

The chip is unknown to me MASH DAC from Panasonic: MN66271 with large scale of integration with a clock, digital filter and voltage converter built in. So I could use its direct Vout pins as signal source.

The box is so ugly it is pretty. It is COOL in today's vocabulary. With tubes sticking out proudly it is a newborn beauty.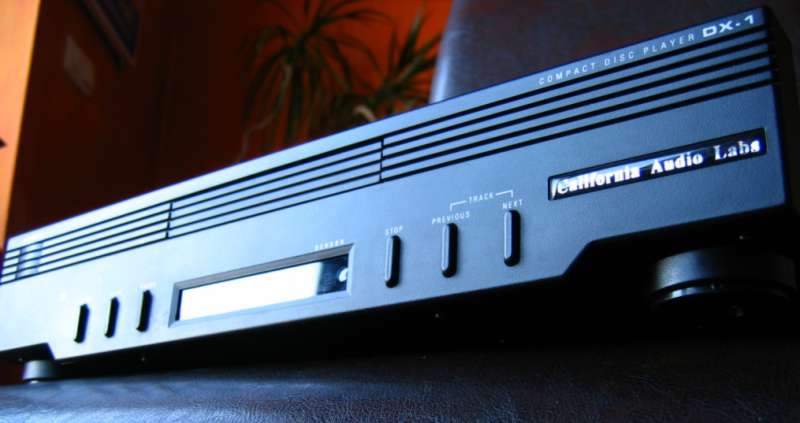 One cool feature is that the remote can switch it on and off without using the POWER button on the player.
The mechanism although not hi-end one, is very reliable. It is silent, smooth and VERY fast to read each and every DC be it an original or a copy.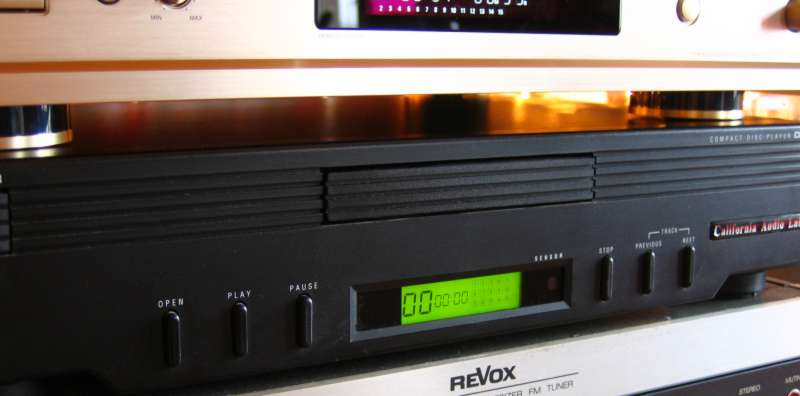 The display is very cool looking - retro style green-ish.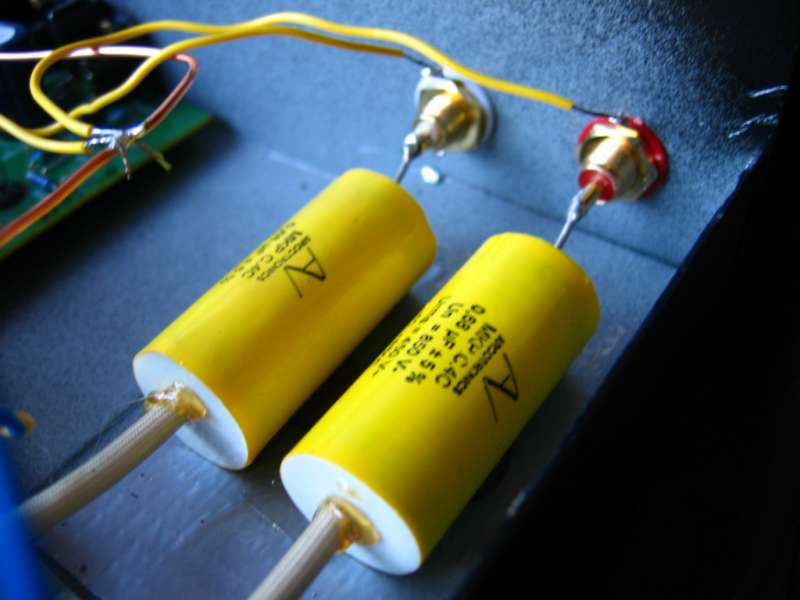 I installed new RCA's with Arcotronics MKP output caps as seen above.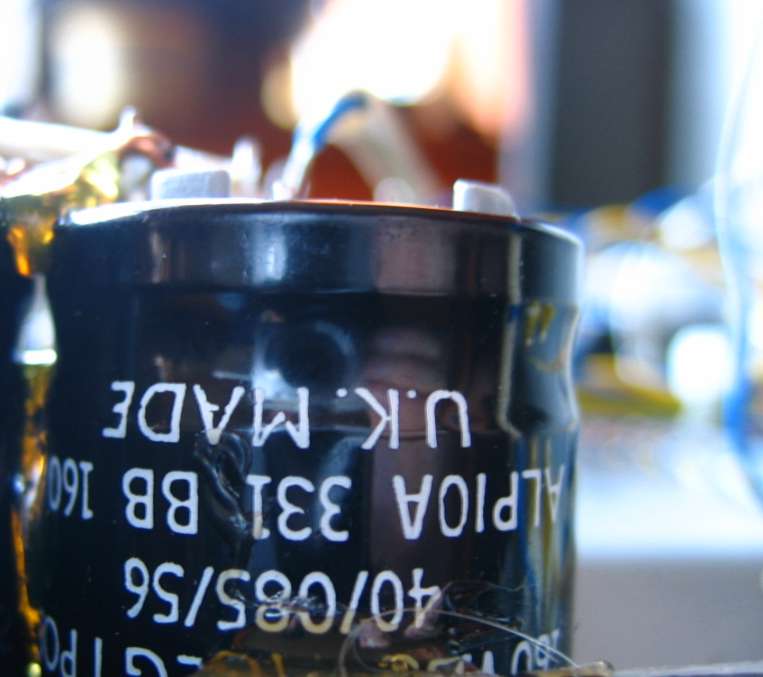 All high voltage power supply uses 3 capacitors from Aerovox (UK) with gigantic reservoir of 330 uF each.

With lampizator - the power supply of anode has very comfortable conditions of operation - DC flows at 5 mA REGARDLESS of the musical signal - this is the nature of SRPP scheme. So there is no demand for super stable voltage (un-regulated) or for fast response circuit.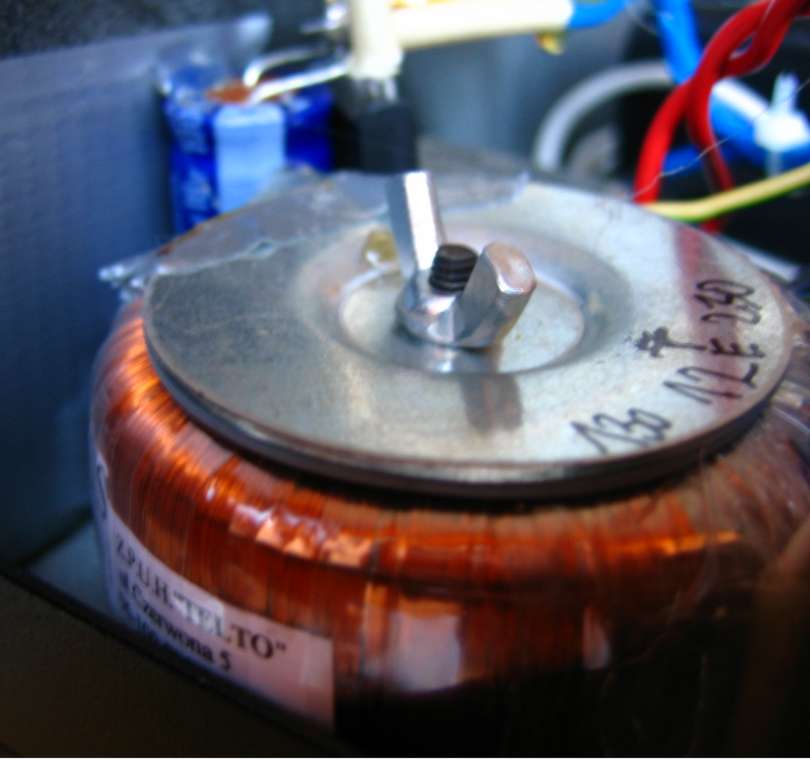 The typical Lampizator toroid mounted to the left leg of the player.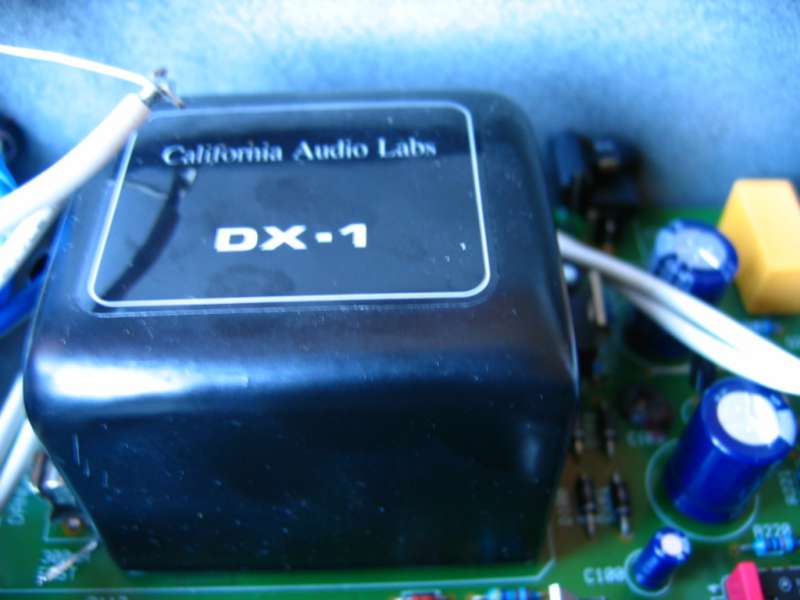 Original transformer has now less demand. There is two of them to do the job now.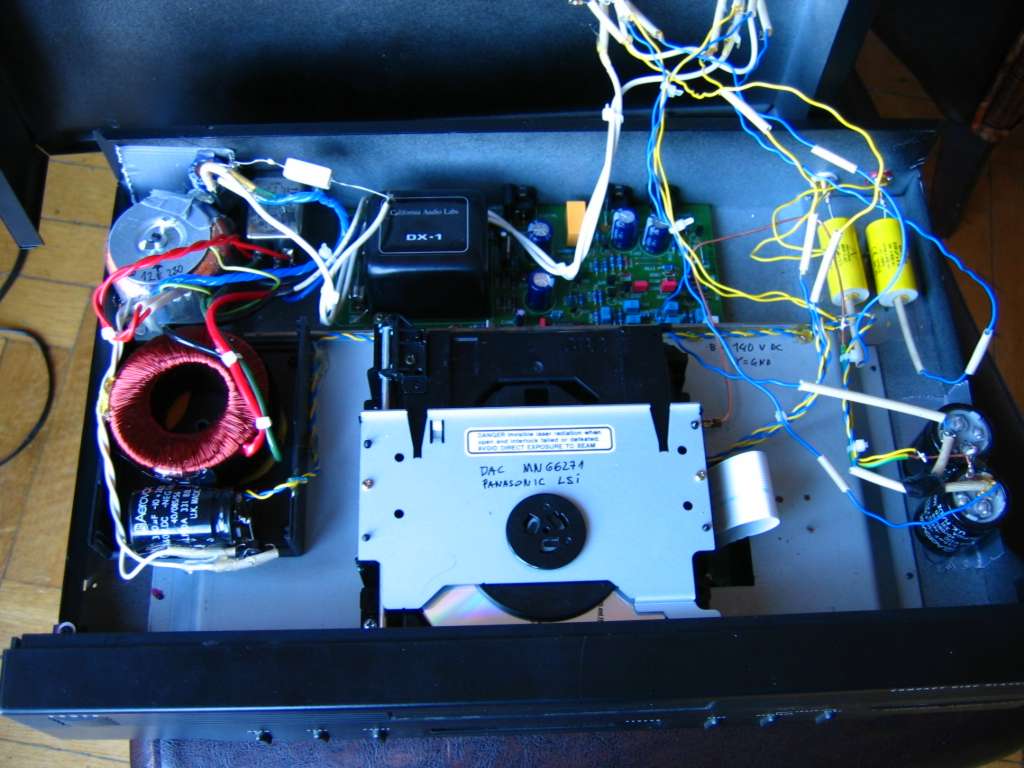 I do not drive the wires at 90 degree bends like the swiss companies do, but the wires are well organized. Even if looking a little messy.
In the empty box there is a CAL PCB with power transformer and a regulator, and a Technics boombox wholly integrated mechanism, which has all functions - dac included - in one integrated chip. I think the whole thing is a scandal, to sell boombox mechanisms as highend.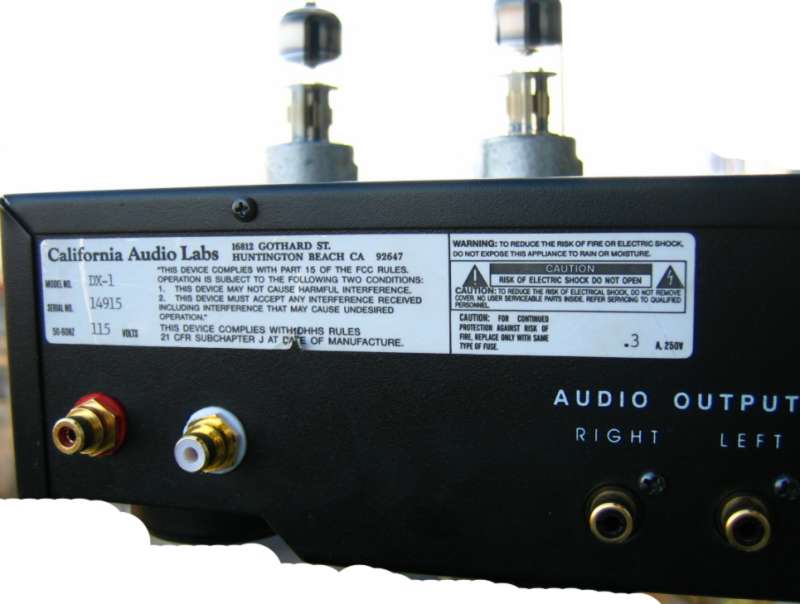 Manufacturing date is 1995.
Made In USA.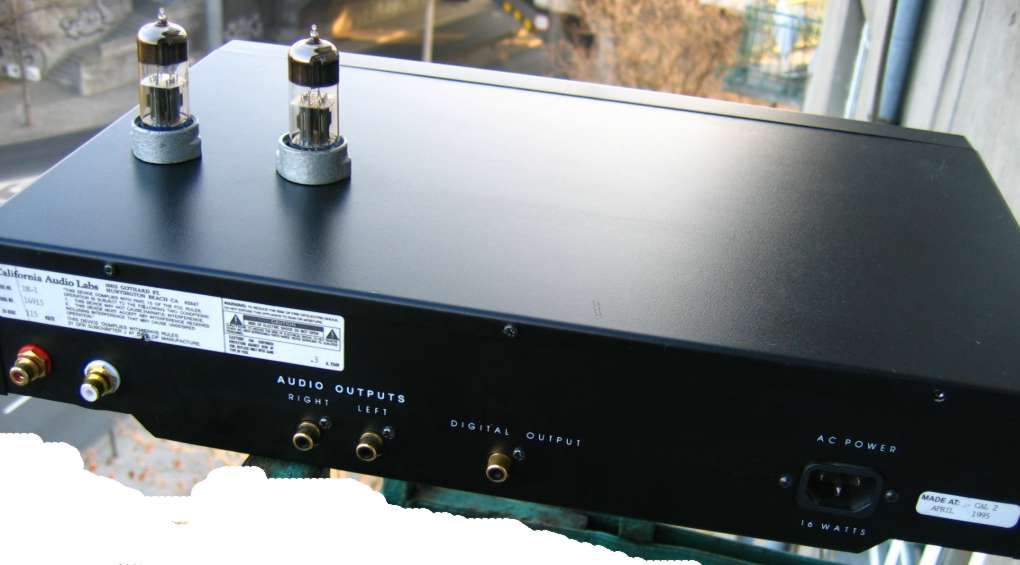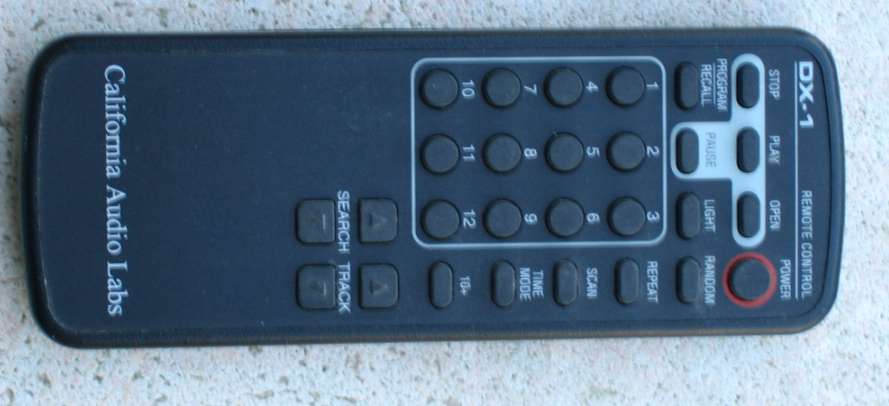 The CAL player on my subjective scale of sound quality is right 60 % near the top. Somewhere just a hair below the Kenwood 5090 and similar to DVD Panasonic (with better bass and attack). The sound has no faults or flaws. It may only lack the magical natural timbre of the Philips DAC chips. After trying two Technics players I confirm - CAl is a Technics with american ugly box. Genuine Technics (see them elsewhere on my page) are equally sweet, rich etc. Despite terrible reputation of Technics, after lampization they play excellent music.

---

This is what one ebayer wrote about his CAL DX-1:



SquareTrade © AP6.0

Cal Labs is well known for producing exceptional audiophile CD players. The sound is impossibly sweet and never brittle. This California Audio Labs DX-1 is almost pristine cosmetically and in sound quality. Includes remote control. Includes original factory paperwork and color four page rave review from Stereophile.

There are only a few truly great CD players that I have heard, and the proof of Cal Labs quality is the fact that I have a Cal Labs in my main system. The transport mechanisms are sturdy and durable. The overall build quality is first rate. 1 bit, 32x oversampling. Stereophile says this about the engineering: "Perhaps most impressive was the tracking performance of the laser pickup. It was able to negotiate the 4,000 micrometer defect in my Pierre Verany #2 test disc—the most extreme defect available on the disc. Only once before have I seen a player execute that feat. If you buy your audio equipment by the numbers, the DX-1's suggest you should reach for your wallet.

The great struggle in the CD era has been to get the same analogue "something" that software bits just don't produce—until Cal Labs came along and with artistic engineering and outstanding digital to analogue processing delivered CD sound that finally delivers analogue dynamic sound.

No high end etch. No mud. Just blissfully analogue sounding CD reproduction that at long last rivals audiophile vinyl.

I struggled for a very long time to create a system that truly honoured great recordings. I got great amps, speakers and a first rate preamp, and it still wasn't right until I tried Cal Labs. Man, what a revelation that this was the key to unlocking my system.

Well, this DX-1 has been put through its paces for 10 hours. Not one skip. A marvelous transport for your favorite outboard DAC, too. Digital coax output.

CD player quality is where it all starts. If you start with junk, you end up with junk. Cal Labs pieces are highly reliable, track beautifully and make a sound system glow.

Stereophile confirms: "I listened for solid base response that delivered a pounding to the speakers but was never boomy. I listened for a transparent midrange that was free of any noise and distortion ant low signal levels. I listened for high-frequency response that was clear and open and never brittle. The DX-1 delivered in all categories to great effect."



---
Oh dear oh dear - so much bullshit about the cheap technics? C'mon people, what are you smoking ???




"

artistic engineering and outstanding digital to analogue processing " dear Mother of Lord - aren't you going over the top ?






BACK