Philips CD-630
Converted to tubes in year 2006


The cheapest high-end cd player in the world ???
50 Euro on ebay !
2 hours lampization
High End sound that in real life at Marek's home beat the SACD Sony 777 ES toploader .
Anybody home?!?!



(my comment 3 years later: at the time of writing I was not fully aware that this CD actually has all the best parts we need - and NOTHING untill today has been invented that betters a NOS mode TDA1541 with CDM mechanism and with SRPP lampizator.) Even having 20 000 euro to spend on CD, I still would choose TDA1541A route)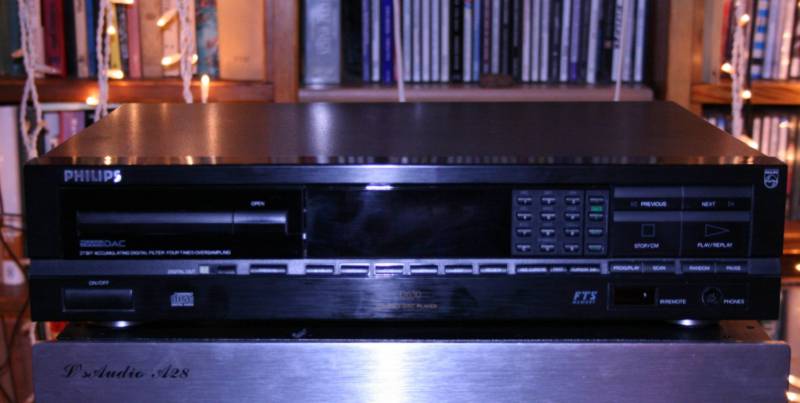 The mechanism is CDM4/19 by philips. DAC chip is TDA1541A (sorry no S1 here )
The I/U conversion by means of a Resistor proved that the best result is at 90 ohm no more, but the end result is aenemic (even if very pure and analog) with 6H6P tube. However it becomes perfectly balanced and fantastic with 6H2P variant (or say E88CC).
If you use SRPP lampizator circuit, I propose 200-300 Ohm cathode resistors.

The guts of this player as far as I am concerned are indistinguishable from Marantz 60 or 40. Same plastic mold that holds everything - mechanism, chassis, pcb, and front. It is a player from the era of pet bottles and disposable razors. But for lampization it is very convenient. The crate supports all patrs suspended in mid-air where they are very handy to connect the DAC and power.
Routinely you can bypass all SMD caps under the DAC (17 of them) with a 220 nF / 63 V MKT capacitors. No need to remove the SMD although you may remove the SMD by soldering iron and carefully solder the new ones after trimming the leads to no more than 1 cm. Also replace all electrolytic caps around the DAC chip with oscons - the caps that supply legs 28th, 26th and 15th of the DAc and 22ndo f the SAa7220 chip. Observe the voltage rating and keep the same or up to 50 % higher.
After lampization, capacitors and electrolytes - this CD becomes top league player without ANY compromise at all compared to the best ones. The clock upgrade is an icing on the cake. The NOS modification is very good and it takes just 10 minutes, no parts and no cost.
Finally, you can add a superclock.
I think this is the best starting point for all folks who want to venture into the world of lampization and to join the TDA1541A club. What do you have to loose ? 50 Euro?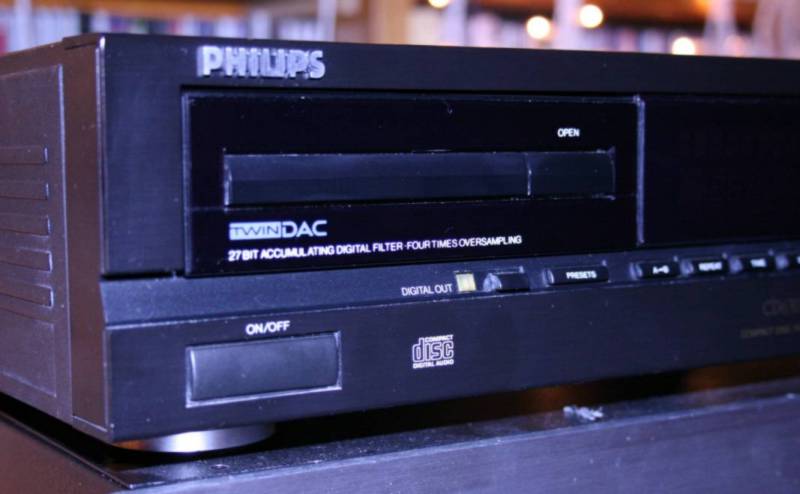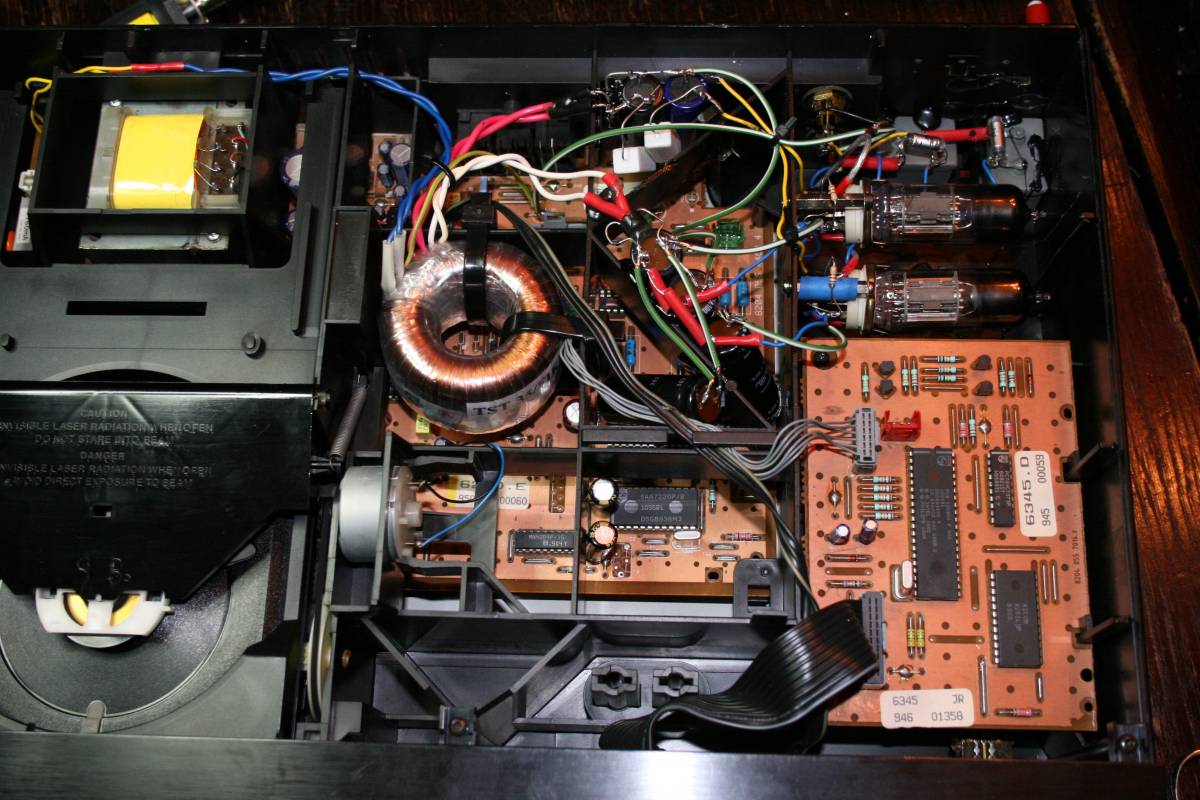 I found great empty space in the corner - ideal for tubes, which are close to output RCA's and also close to DAC
The transformer and power supplies are suspended on the crate..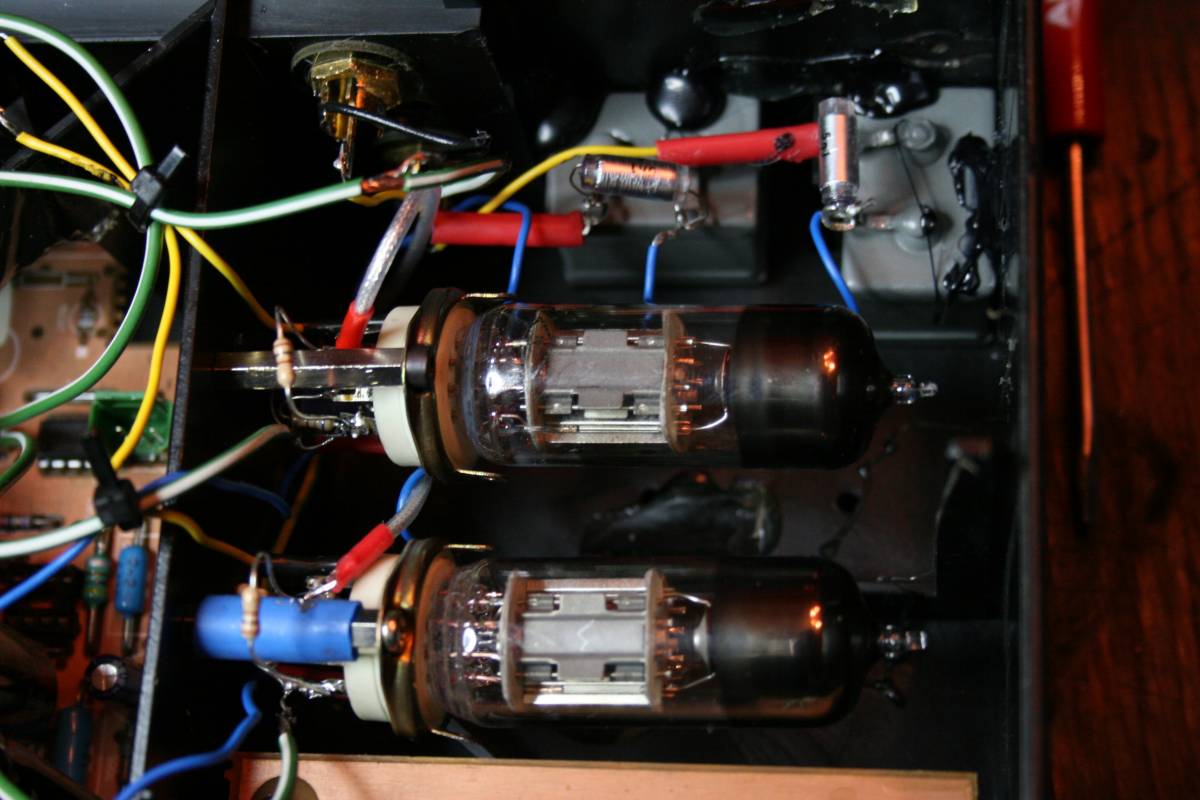 There is a lot of empty space there for all necessary new gear. Tubes are mounted horizontally.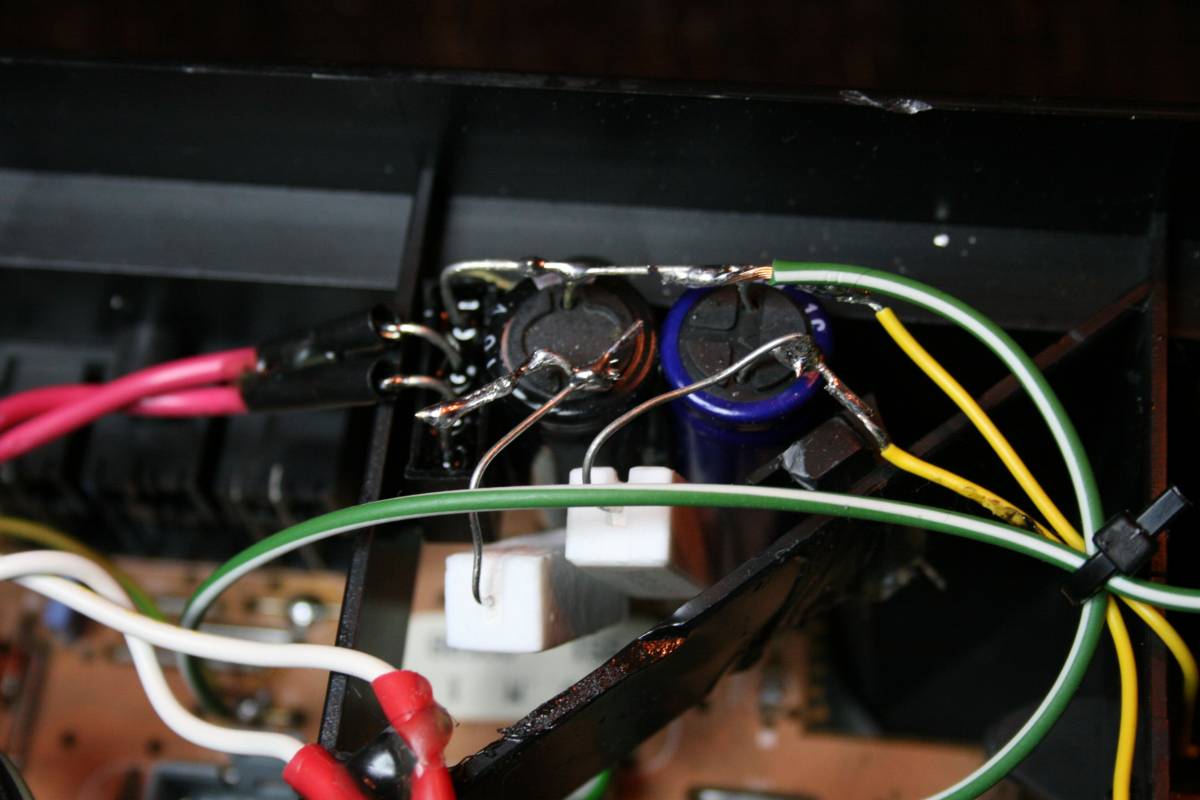 The capacitors easily glue to the milk-crate chassis. That is very convenient.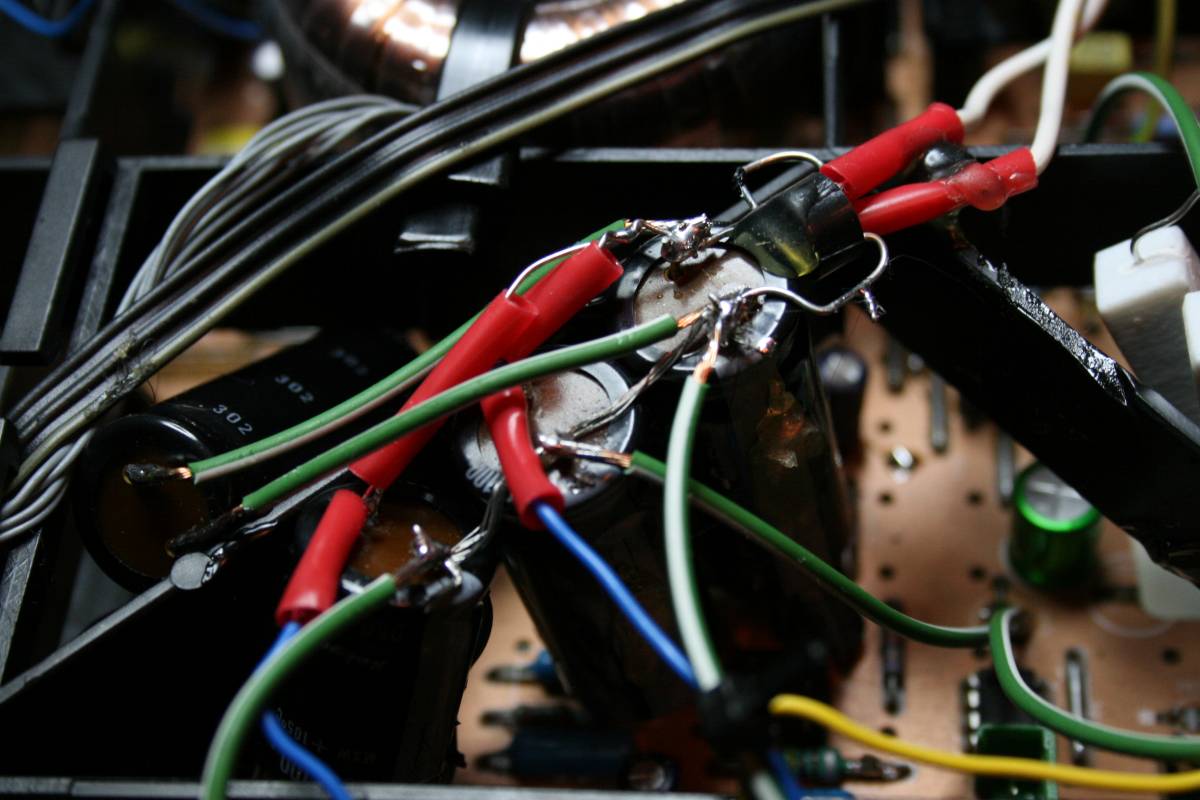 BACK