Pioneer PD-S06 CD player

The king of Pioneers lampized in november 2008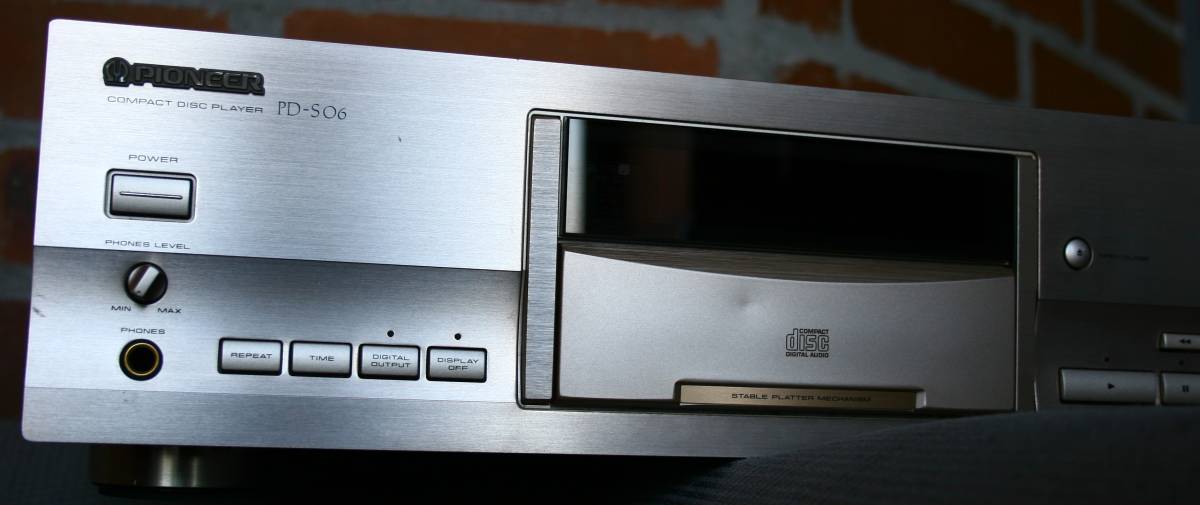 This catch required the longest hunt in my history. Even the rarest players on Earth like Grundig 9009, Naim CDS1, Kenwood 7090 and Revox 426 took less time to buy. Pioneer took 3 years of automated ebay hunt.




BUT IT's MINE NOW!






Apart of the small dent on the drawer face - it is a bloody definition of MINT. Museal condition really.



There are tens and tens of Pioneers with their famous "upside down" CD mechanisms called stable platter but they are all alike - using same plastic and flimsy mechanism (far far far from the good mechanisms like CDM1 or KSS190A) and same Pioneer DAc chips. The chip PD2028A / B sits in almost half of all Pioneers.

Why name 06 ? Nobody knows. There was no 01, 02, 04 or 05. Only 06 and no followers like 07 or 007. They changed their naming convention only for this one player.
Strangely, in USA they called it a CD transport and as such it was listed in Stereophile. This model looks like an odd one-timer, not a member of a series or something.

What is different about the PD-S06 is that they used for the first time the Burr Brown dac and a very good one too - PCM1702. Just like in Kenwood 7090, Denon 1450ar

and many more good players.



I also described another similar Pioneer some 4 years ago - my second lampized player ever.


List of other fine players using the same DAC ...PCM1702
ACCUPHASE DC-61 12 x PCM1702
ACCUPHASE DP-55 6 x PCM1702 – SM5843AP
ACCUPHASE DP-65 8 x PCM1702
ACCUPHASE DP-65V 8 x PCM1702
ACCUPHASE DP-75 16 x PCM1702
ADCOM GCD-750 4 x PCM1702
ASSEMBLAGE DAC-2 2 x PCM1702
AUDIOLABOR 531 2x PCM1702
BOW TECHNOLOGIES ZZ-Eight 4 x PCM1702
California Audio Labs CL15 PCM1702
California Audio Labs Icon Mk II 2 x PCM1702
CEC TL5100Z 2x PCM1702
CLASSE AUDIO CDP.3 2 x PCM1702
CLASSE AUDIO CDP.5 PCM1702
DENON DCD-201SA 2 x PCM1702
DENON DCD-755AR 2 x PCM1702
DENON DCD-2700 4 x PCM1702-
DENON DCD-2880AR 4 x PCM1702
DENON DCD-3000 4 x PCM1702
DENON DCD-S1 4 x PCM1702
DENON DCD-S10 4 x PCM1702-J
KRELL KAV-250cd 2 x PCM1702
KRELL KAV-300cd 2 x PCM1702
LINN CD12 SONDEK 4 x PCM1702
LINN NUMERIC Mk 3 PCM1702
MARK LEVINSON No 36 4 x PCM1702
MARK LEVINSON No 39 PCM1702
MCINTOSH MDA4000 2 x PCM1702
NAIM AUDIO CDS II 2 x PCM1702
NAIM AUDIO CDX 2 x PCM1702-
NAKAMICHI DAC-41 2 x PCM1702
PARASOUND C/DP-2000 2 x PCM1702
PRIMARE D30.2 4 x PCM1702
PS AUDIO DIGILINK II PCM1702
SONIC FRONTIERS ANTHEM 2 x PCM1702
SONIC FRONTIERS Transdac 2 x PCM1702
STAX DAC-TALENT BD 4 x PCM1702
TEAC VRDS-8 4 x PCM1702
TEAC VRDS-9 4 x PCM1702
THETA DS PRO BASIC III PCM1702
ULTECH HDCD-10 2 x PCM1702
WADIA 16 2x PCM1702
WADIA 21 4 x PCM1702
WADIA 25 4 x PCM1702
WADIA 27 PCM1702
WADIA 830 4 x PCM1702
WADIA 850 2 x PCM1702
WADIA 860 4 x PCM1702
Now if THAT IS not elite of players, then what is ?!?

---

From Burr Brown datasheet:
BiCMOS Advanced Sign Magnitude 20-Bit DIGITAL-TO-ANALOG CONVERTER

FEATURES DESCRIPTION
ULTRA LOW –96dB max THD+N (No External Adjustment Required)
NEAR-IDEAL LOW LEVEL OPERATION
GLITCH-FREE OUTPUT
120dB SNR TYP (A-Weight Method)
INDUSTRY STD SERIAL INPUT FORMAT
FAST (200ns) CURRENT OUTPUT (±1.2mA)
CAPABLE OF 16X OVERSAMPLING
COMPLETE WITH REFERENCE LOW POWER (150mW typ)
49% FPO

The PCM1702 is a precision 20-bit digital-to-analog converter with ultra-low distortion (–96dB typ with a
full scale output). Incorporated into the PCM1702 is an advanced sign magnitude architecture that eliminates
unwanted glitches and other nonlinearities around bipolar zero. The PCM1702 also features a very low
noise (120dB typ SNR: A-weighted method) and fast settling current output (200ns typ, 1.2mA step) which
is capable of 16X oversampling rates. Applications include very low distortion frequency
synthesis and high-end consumer and professional digital audio applications.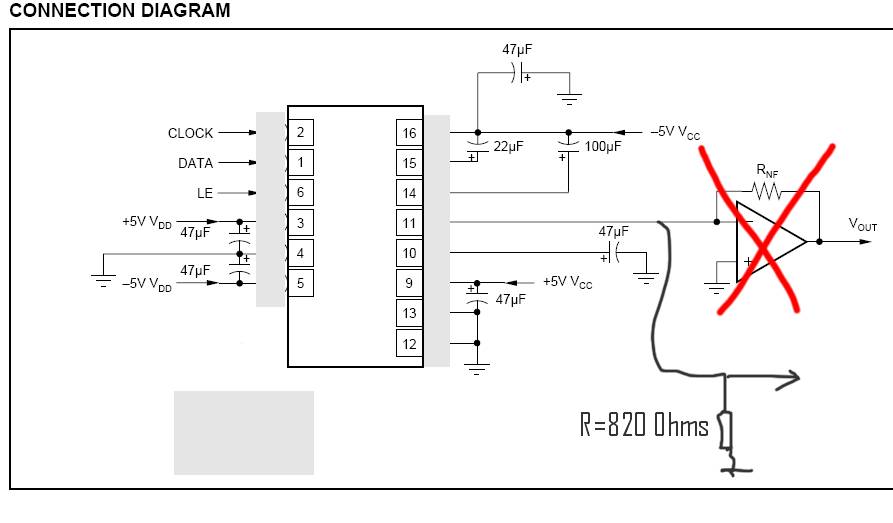 ---
I like the look of Pioneer players because the thick drawer looks cool. Also " the turntable" is a cool gimmic, even if I think that technically it is a bullshit. The turntable is a typical cure to an imaginary disease.
Some other companies, including Wadia (630) Audio Alchemy and Theta (Miles) also OEMed this mechanism in cheaper players, but make no mistake - this mechanism is NOT anything solid or highendish.
Also Legato Link Conversion HiBit is a buzzword, without merit.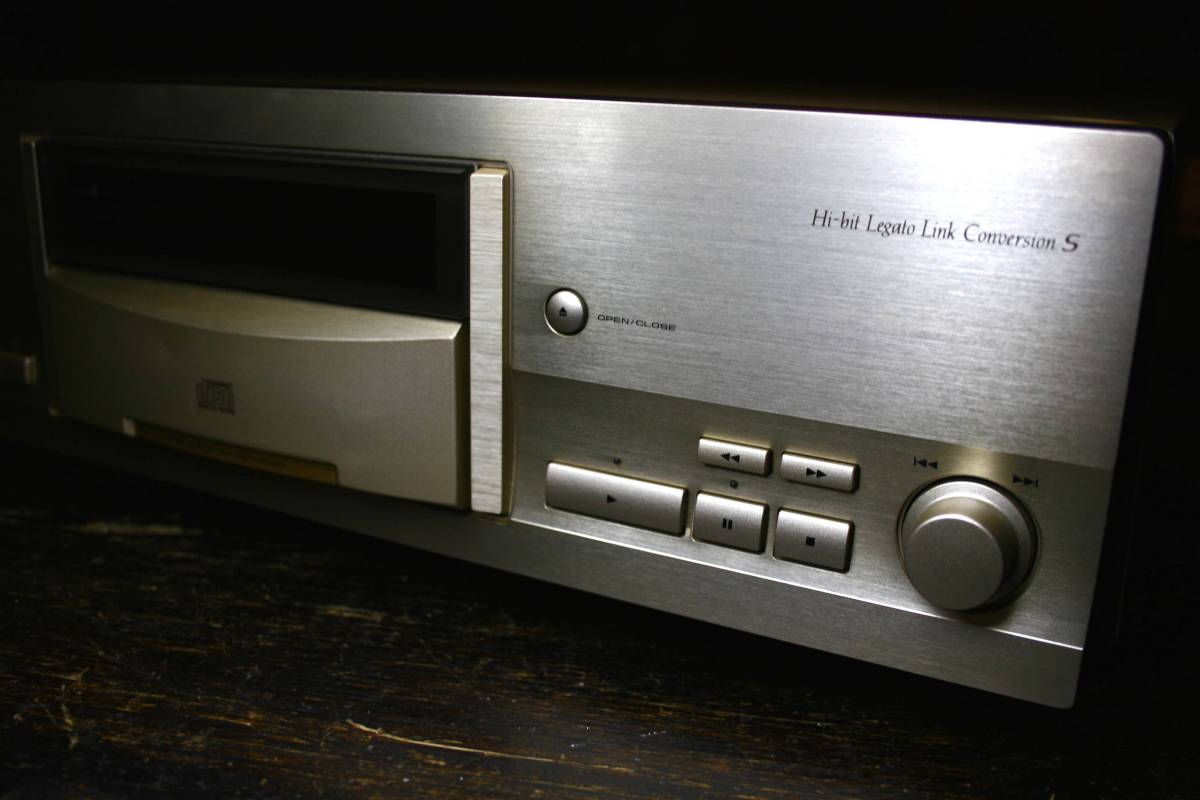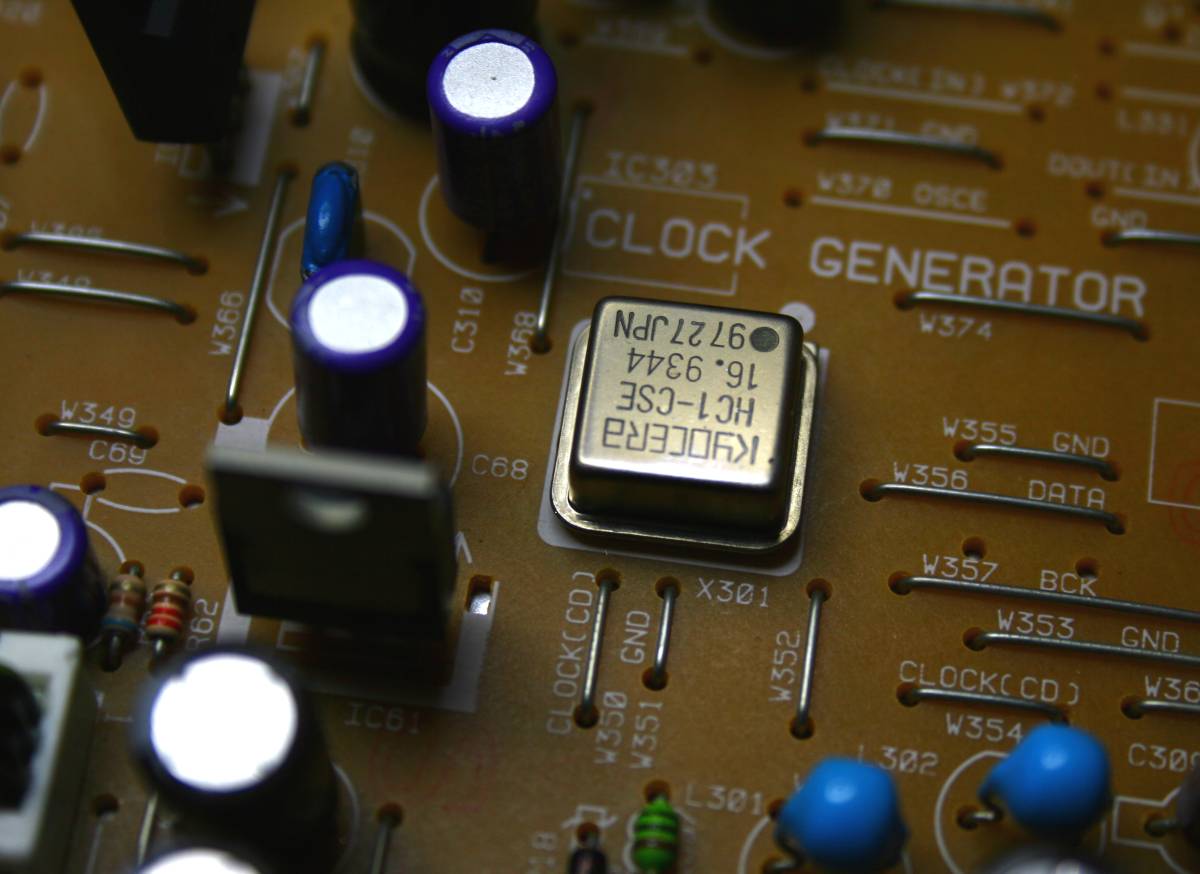 Nice feature - this player ALREADY HAS the superclock - Kyocera quartz with own circuit and supply.
Nothing to tweak.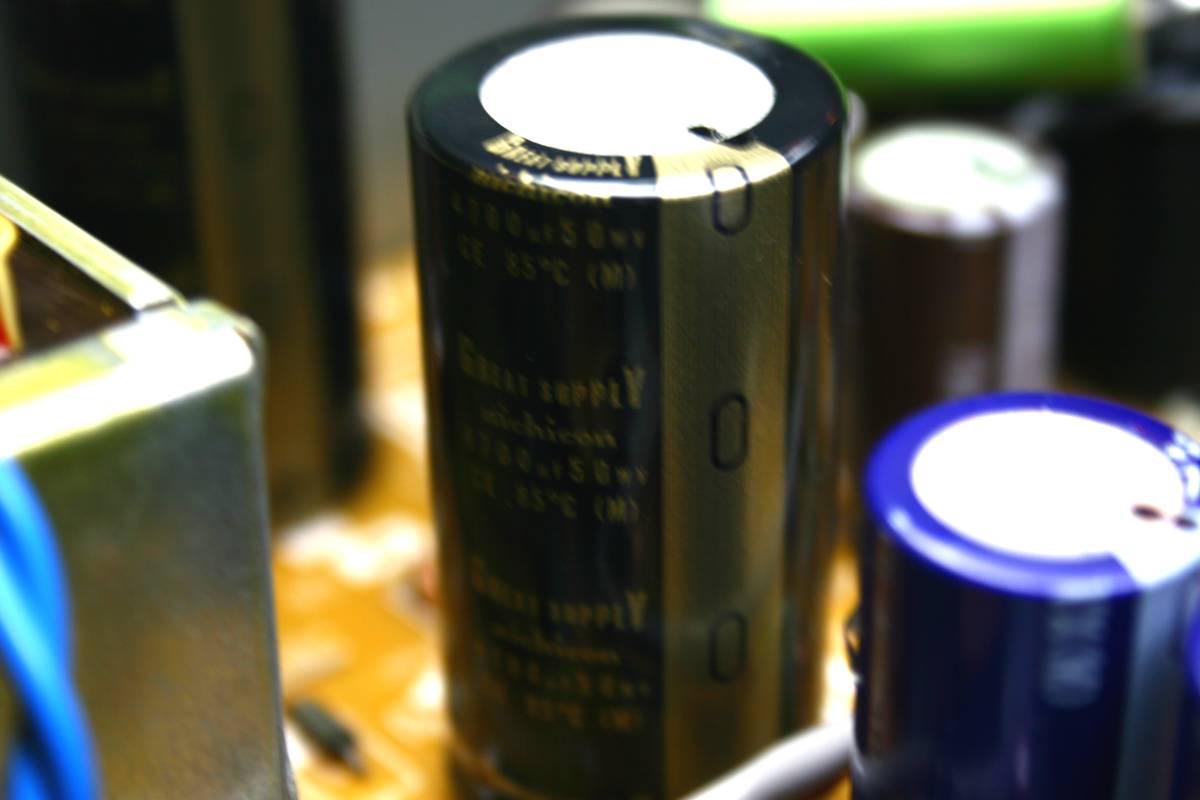 Huge premium caps in raw Power Supply - VERY nice thing.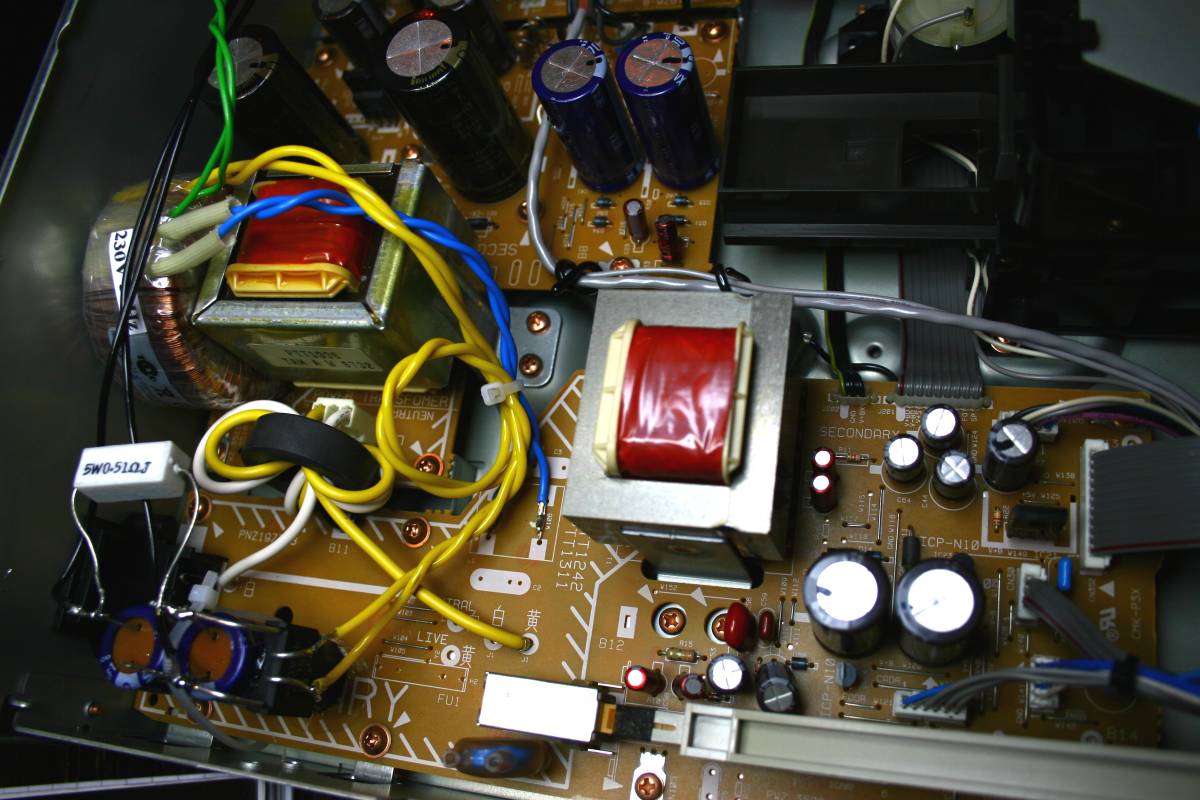 We can see here two Pioneer transformer - one for Audio, one for mechanism and display. The AC inlet has ferrite rings (ORYGINAL!!!) and the Lampizator transformer is hidden at the back side. On the left bottom corner is the CRC filter for lampizator heater supply.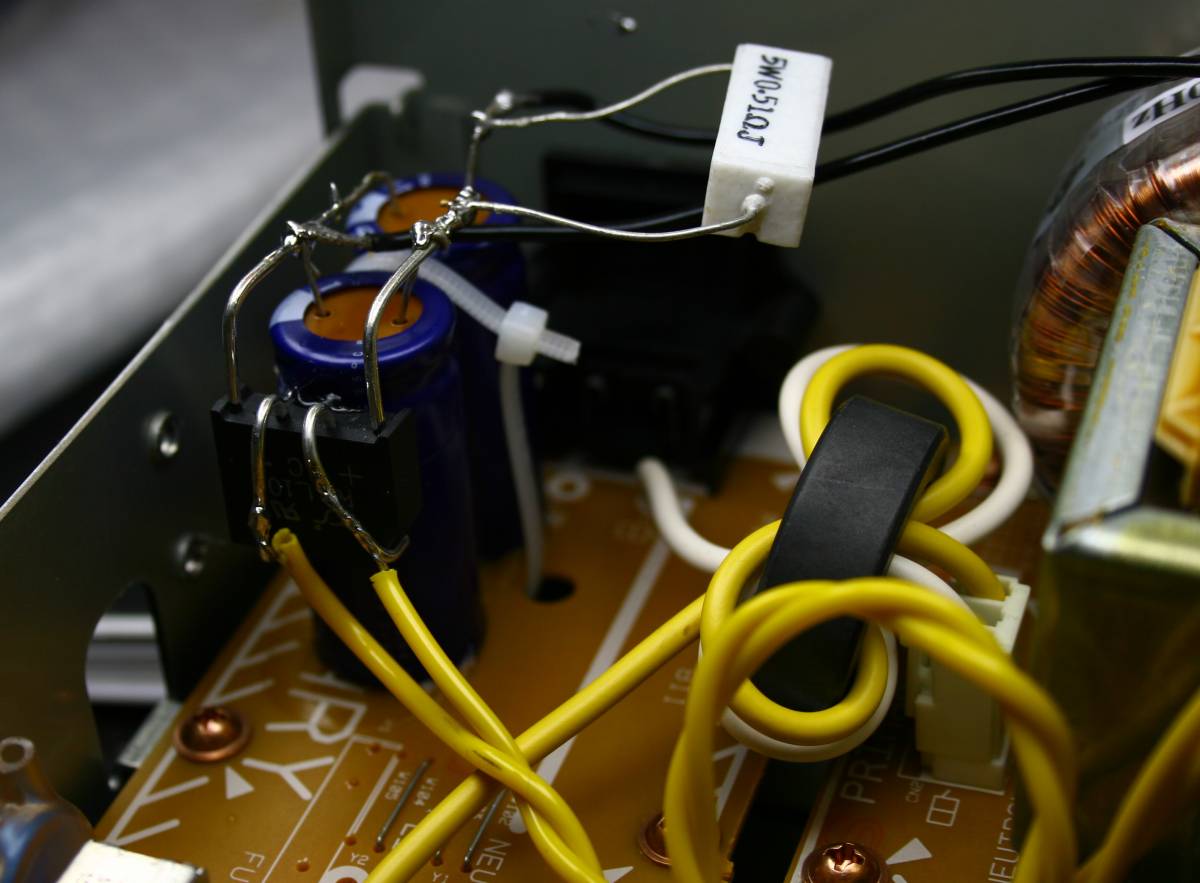 The heater PSU in the corner.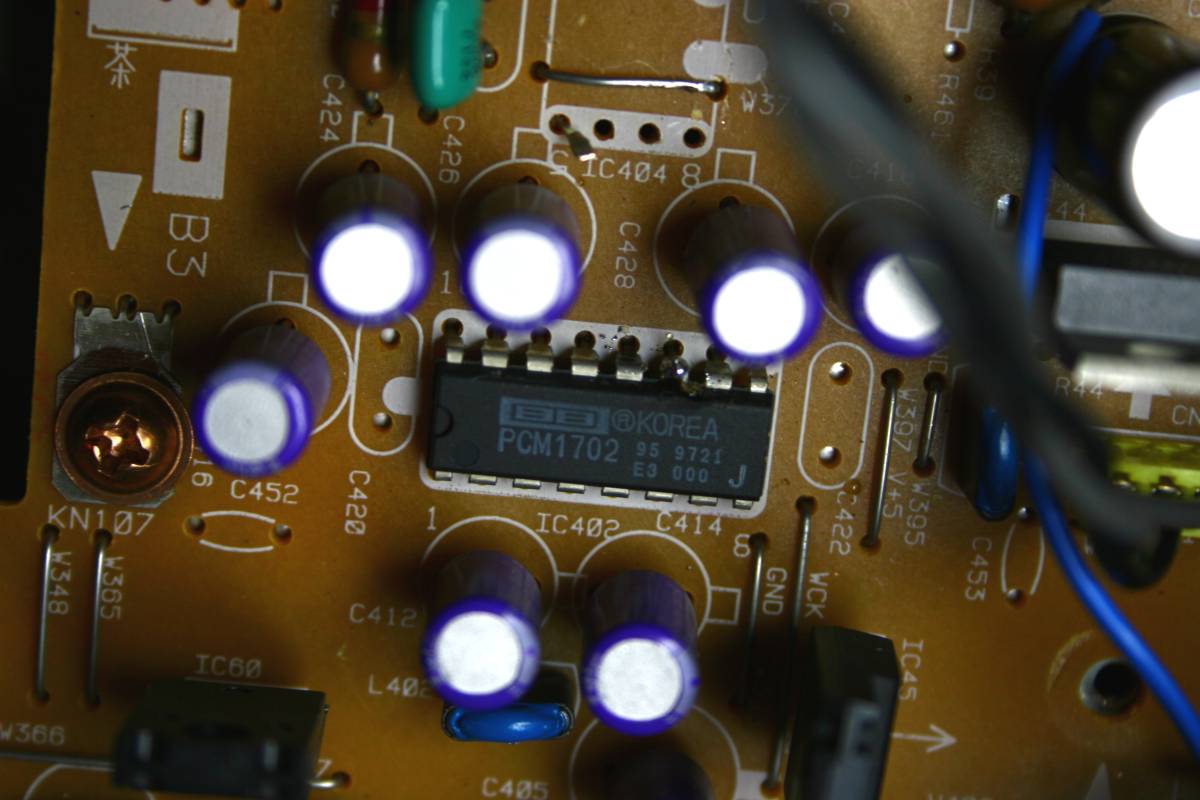 JUST LOOK! All the oscons - a whole bunch of them - is a factory job. (blue caps around each DAC) NO NEED TO TWEAK CAPS !!! Bravo Pioneer. Was it a diploma project or something ???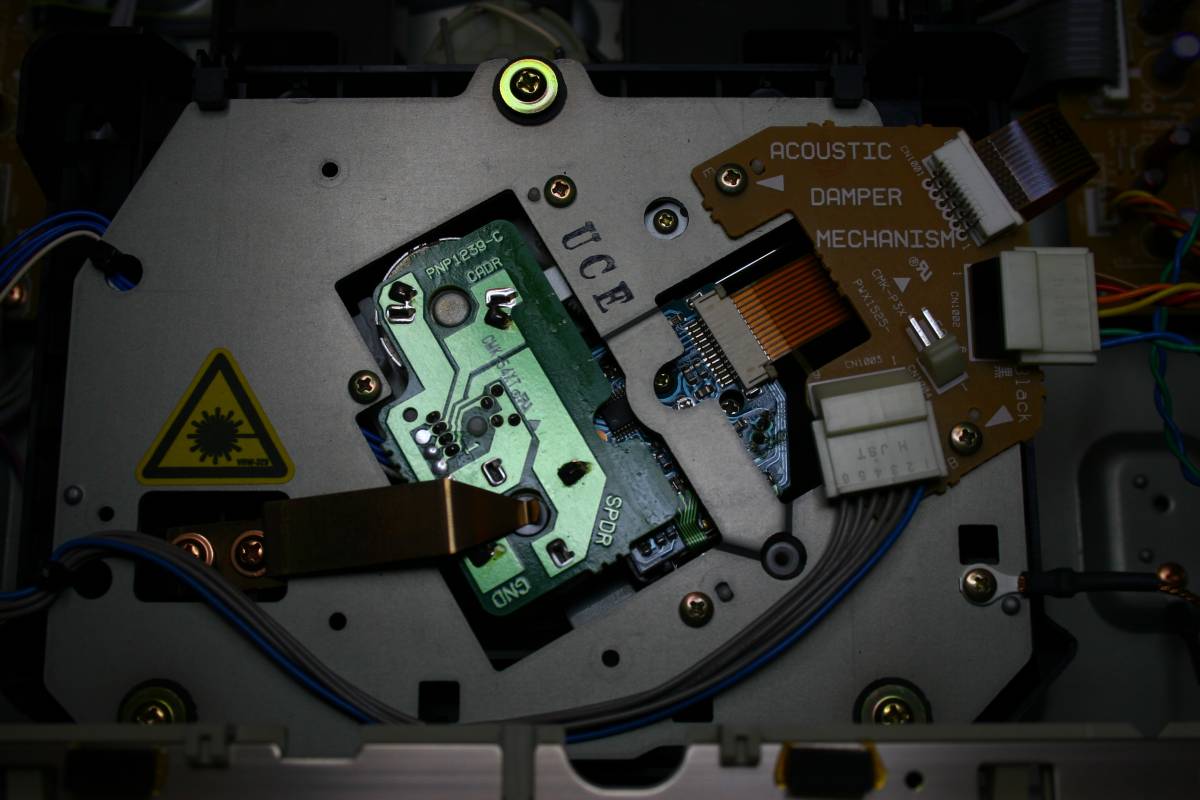 The mechanism - in reality does not differ much from plastic boombox. Very flimsy. It is also hard to get, so beware - get only mint units. Motors are not magnetic brushless, sorry.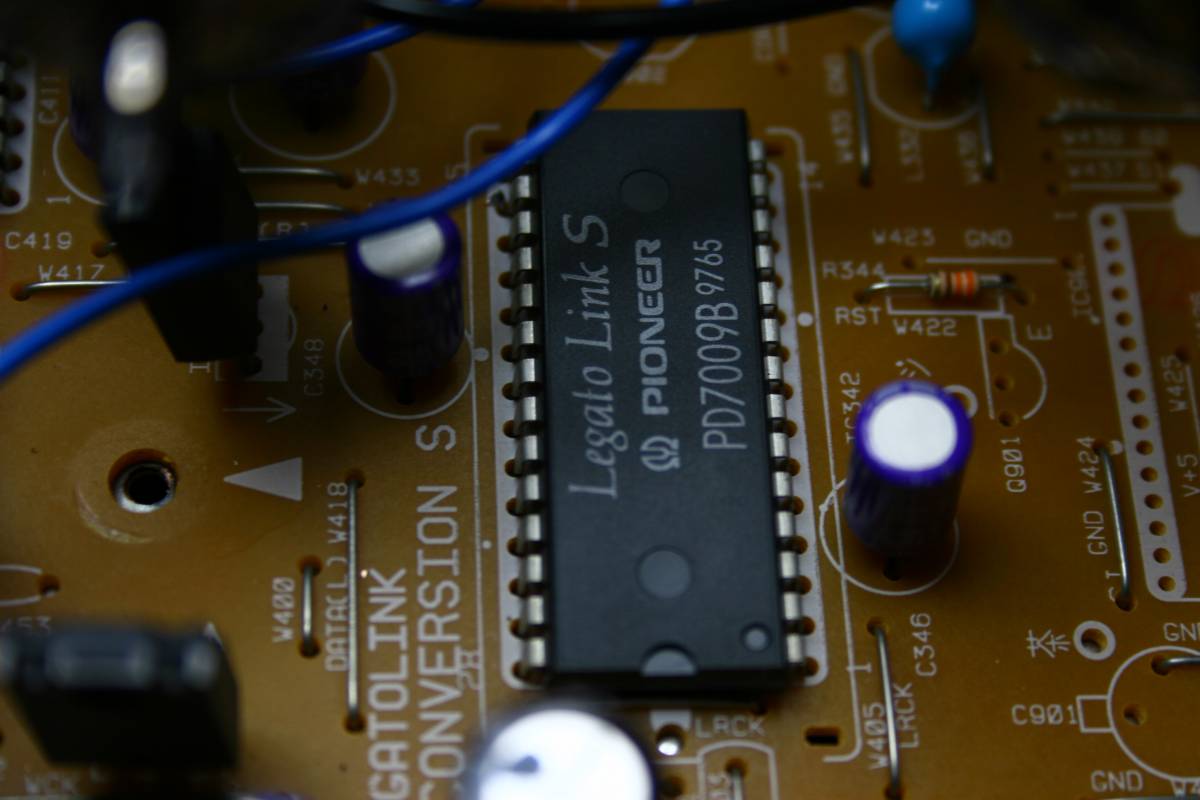 I wonder how the 1702 would work in NOS mode? Anybody knows how to bypass the legato link digital filters ??? Note another oscon.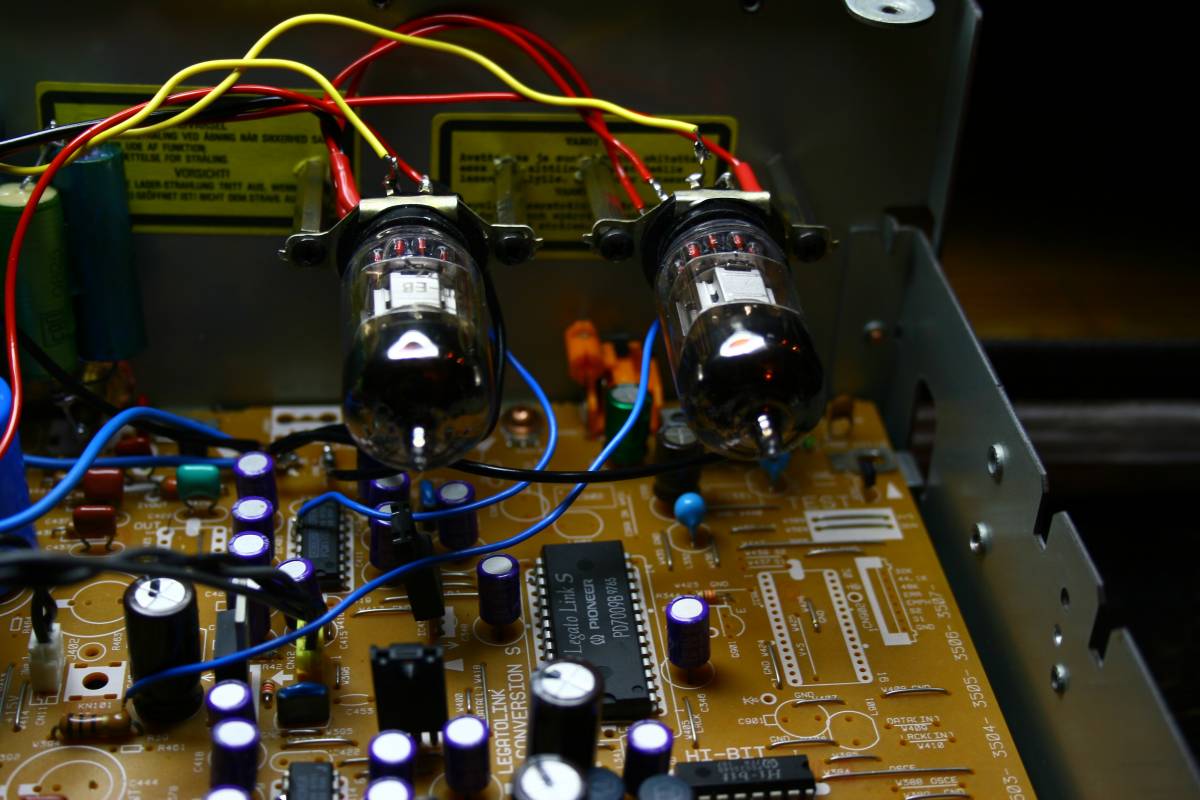 Tubes - 6N2P in place. Dacs are current output type so the conversion I/U is by passive R, chosen by potentiometer test to be 820 Ohms - optimal value. tubes are in SRPP mode.
.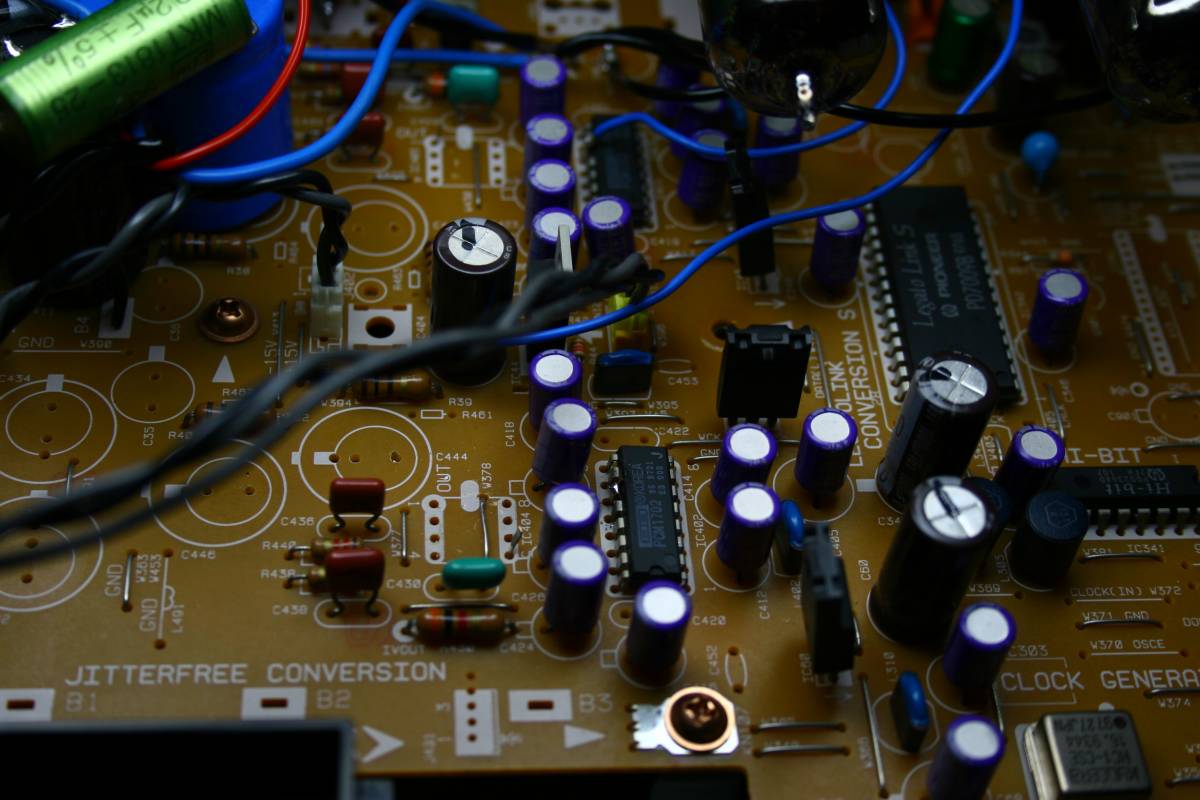 Please note that I removed the opamps and I also removed their power supply caps +/- 15 VDC (empty rings on PCB are after caps which were very nice elna premium grade. I will recycle them.
In general, the main PCB in stock form is a nice one, similar to the better Japanese jobs like in DENON 2560, Nakamichi CD-2P and others. But it is not from top league like the ESD Sony range or better Kenwoods.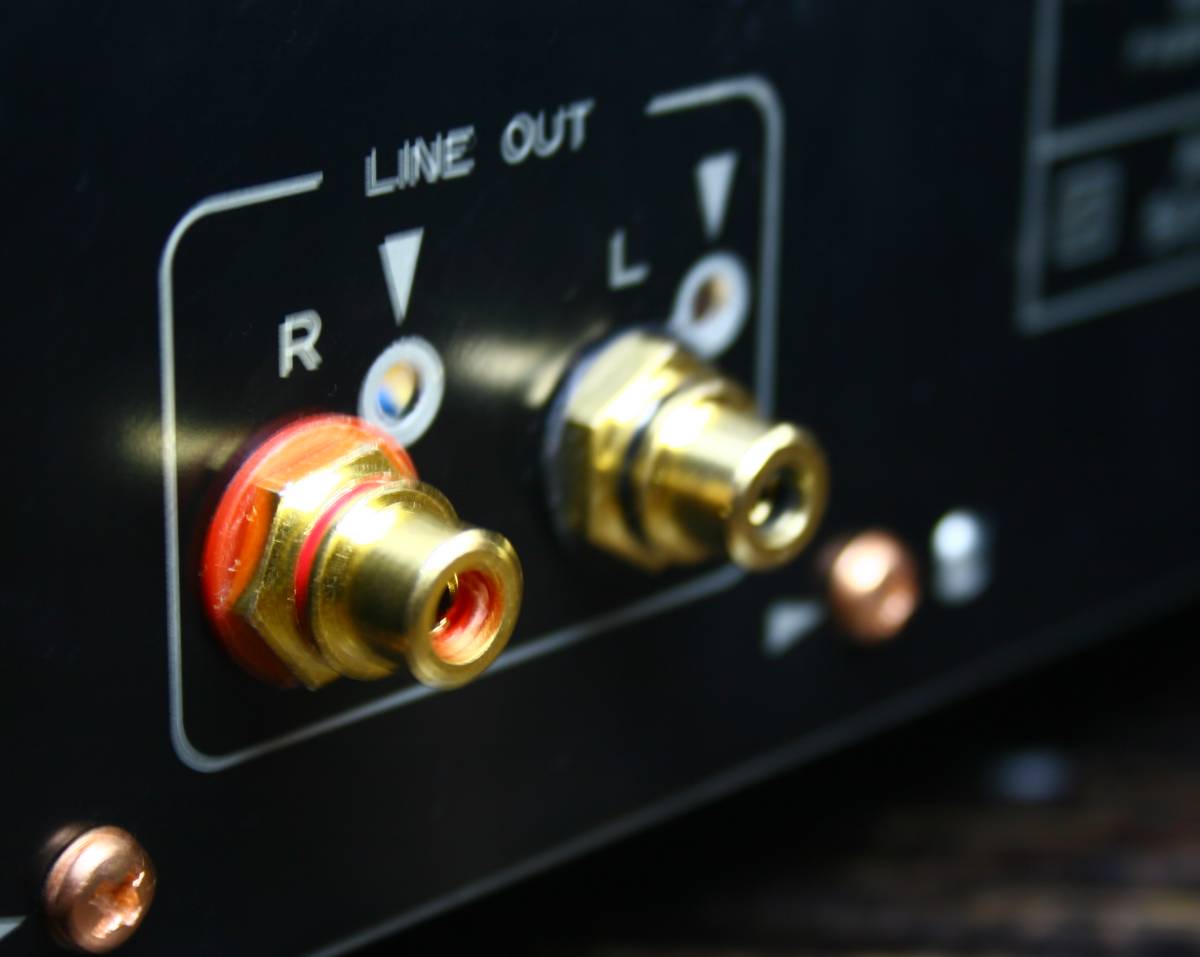 I was so excited to work on the Pioneer that my hands were shaking ....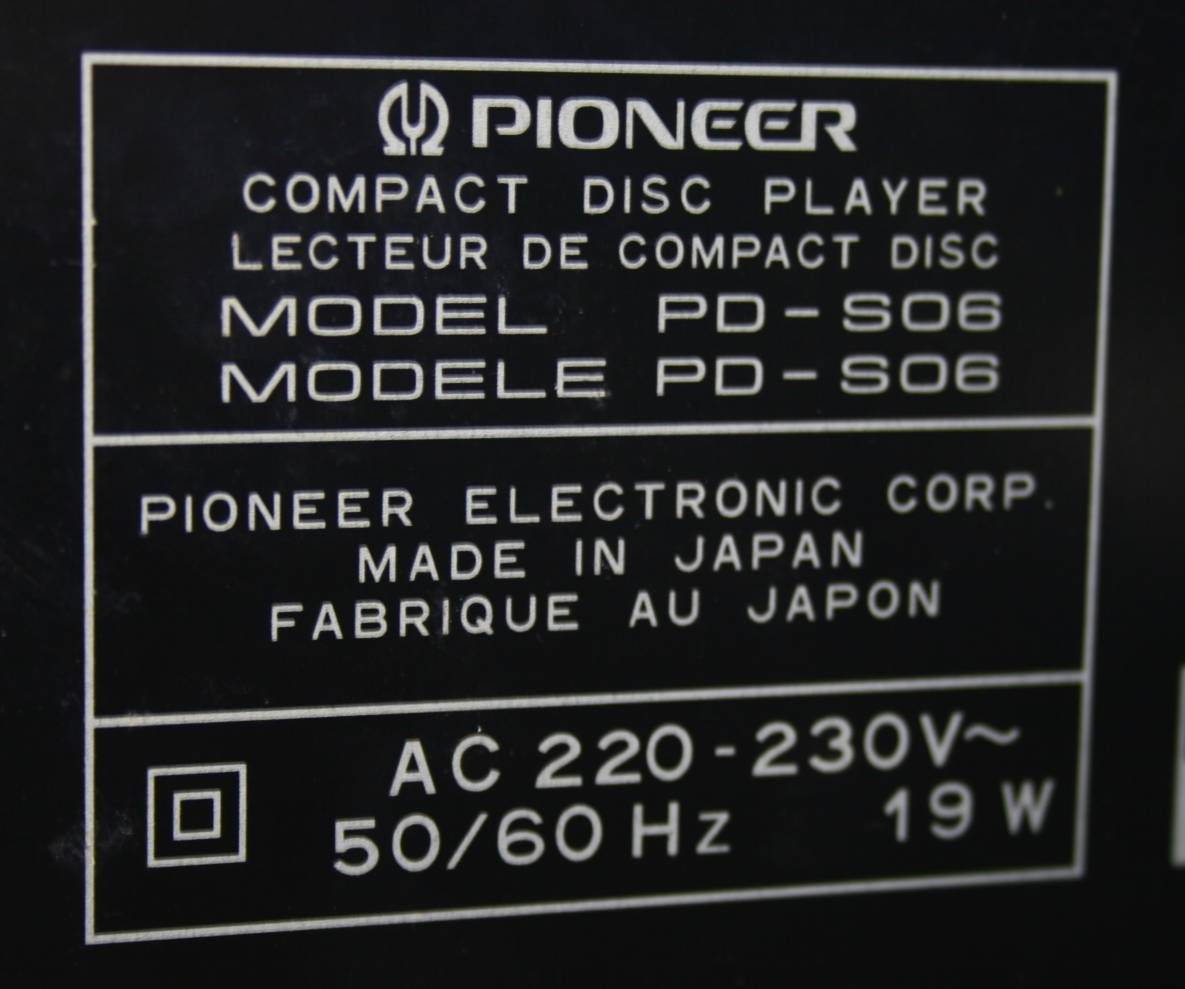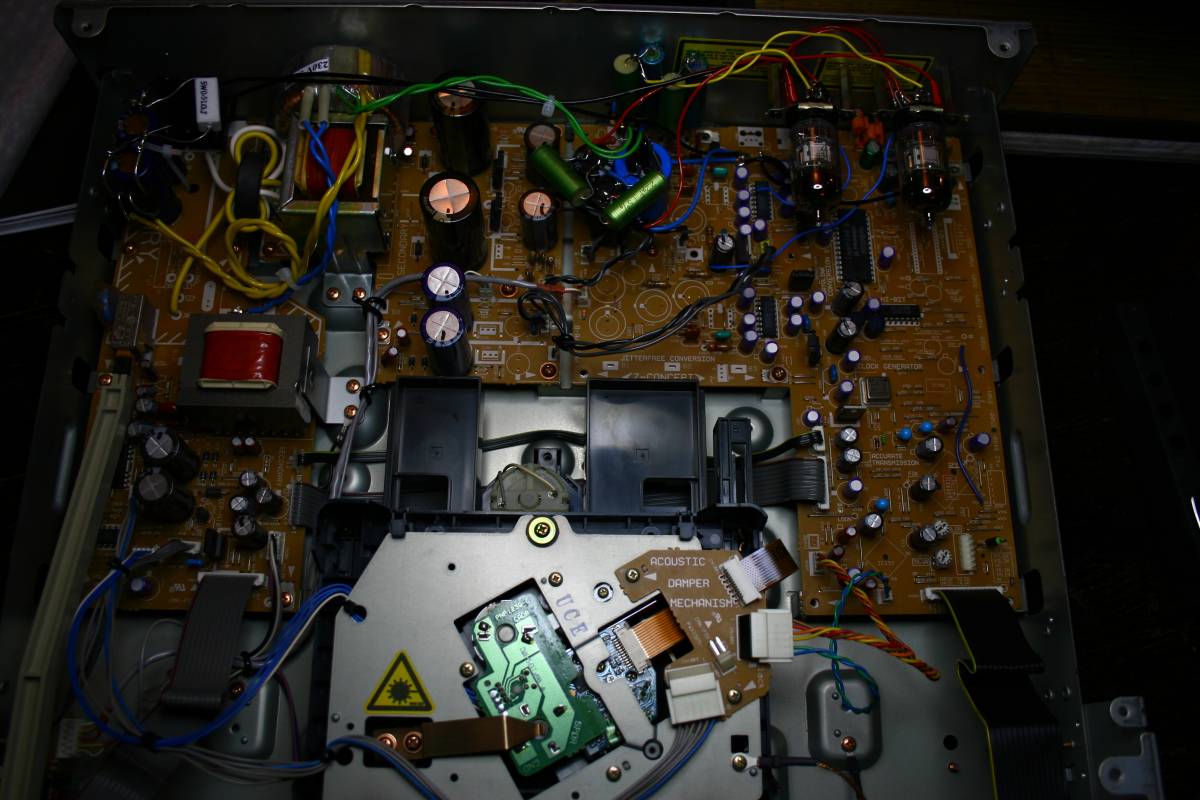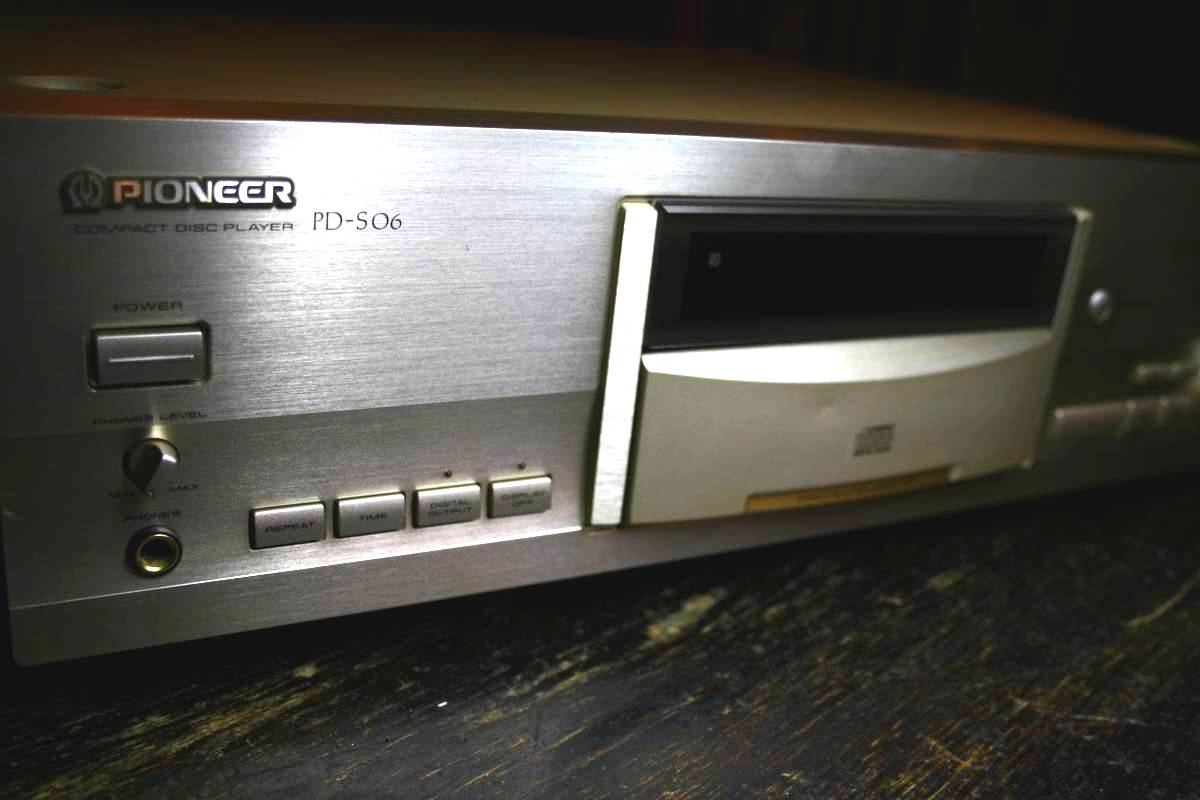 THE SOUND of the Pioneer PD-S06
In stock form this player disappointed me a little bit, It is okay, but the sound is small, unexciting, uninspiring.
The mechanism reads everything very well and very fast.
The front panel ergonomics is one of the best in the world. My benchmark. All functions are intuitive, easy, even after a couple of wines and in the dark - you can operate everything VERY EASY.
I am absolutely in love with that front panel. Especially the dial knob which skips the tunes.
Display could be larger but it is quite legible and with dim function and complete OFF as well.
After lampization which is VERY easy and without any need to tweak caps or clock - the sound opened up by a big margin.
I like the PCM1702 but it does not bring me on my knees. I may be alone here, but this chip is not as good as the player list suggests. It is good-plus.
I compared it for a week with PCM58, PCM63 and TDA1541A and I did not find the 1702 to be superior.
It is very safe choice - it has no weaknesses. No hiss, no noises, no bad sound, etc. But it did not win. It is equalizer with the DACs mentioned above.
The sound is rich, full of details, vocals are natural, bass is deep, space is wide and deep, it is easily category one, but not zero.
The TDA1541 in NOS mode especially - can sleep well.
VERY good player which with lampizator makes top gear, easy to lampize, without special tricks or nasty clicks and pops. Recommended.