ESS Sabre DAC - BUFFALO DAC
Sabre32 Reference upgrade with ESSTECH ES9018 chip

December 2008 / February 2009


First, I describe the standard Buffalo with the 24 bit chip ES9008, and on the bottom of this page I will talk about the upgraded chip - A.D 2009 from Esstech came the 32 bit almighty ES9018.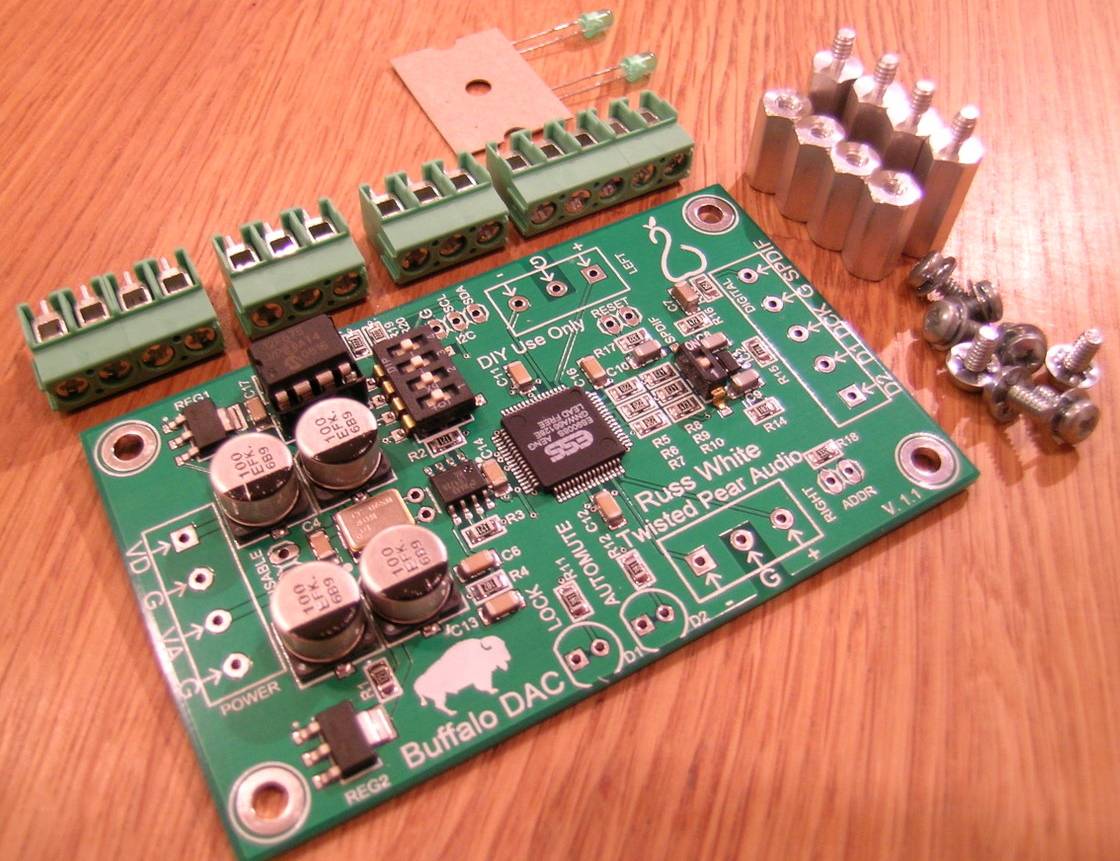 Photo from Twisted Pear website, I hope that considering what I wrote, they don't mind.




A friend of mine told me, that some American buddies told him, that ESS Sabre DAC is the best kept secret of Audio, meaning that this newest chip is the best.
We immediately agreed to import one to test it at home. I was very sceptical. A company I never heard of - how could it beat all the World Giants of DAC technology ?
The Twisted pear Audio company, one of the best commercial audio kits companies ever - sell them on small PCB for audiophiles like us. Mr. Russ White of Twisted Pear makes small PCBs for all greatest dac chips he can find. I never heard of ESS, the PC card company. What a challenge on their side. On the market dominated by Burr Brown, Analog Devices, Wolfson and Crystal Semiconductors - a newcomer is very rare. How can someone challenge the DACs which shaped the industry for decades?
Lets give them a chance. Lets listen to Sabre dac on BUFFALO board.



ESS DAC chip looks like anything but a DAC. A small chip, SMD with many legs - a large scale integration processor but NOT a DAC.
I got the parcel from the US and without thinking I hooked it up to Lampizator. It was easy as Buffalo has no analog stage just Voltage output and Current output. If you shop at Twisted Pear, you are expected to buy also IVY output stage. But we don't need it, we use tubes.


After a 15 minute job of assembling the PS unit, Sabre was ready to sing. (speaking of their power supply - it is GREAT. Absolutely first class product. )


From the first note - ESS DAC impressed me a lot. The sound was so good that I was speechless. ABSOLUTELY FANTASTIC! So many details, so much wealth, background information, new instruments, new microphones at the recording venue, I sat and I felt like I was there at the recording. My room disappeared and turned into the real musical event, with all the vibrations, reverb, sound reflections, all nuances, background notes , and above all - the MUSIC.
This DAC paints such beautiful picture it is beyond words. Immediately I knew I had a gem at home. I knew this DAC is the best one I know. The feeling of learning a well known recording as new - was sensational.
Ladies and gentlemen, I declare a new King of CD players, even if I know there is a new strong contender coming up - the Sony CDP227ESD in NOS form. The final battle will be between the two.



http://www.twistedpearaudio.com/digital/buffalo.aspx




Description of sound of the Buffalo Dac
It is not easy to write in foreign language about such emotional subjective feelings.
Anyhow - I try.
The best bass I recollect was coming from Wolfson DAC. Buffalo equals it. It is a touch deeper, but at the same time maybe not as lightning fast. I would call them comparable - meaning - phenomenal in absolute terms. Significantly better than all other players except Wolfson DAC.
The best trebles I recollect were coming from the fully tweaked SATCH DAC with TDA1541A/S1, and from DENON 2560 based on AD1862 (lampized of course) and from fully tweaked lampucera with CS4397. Buffalo is a little bit better than all the players above mentioned. Its treble is natural, free of grain, hanging in space, with long decay, detail resolution and breathtaking "plankton". Nothing like the artificial opamp pumped treble from Levinson 360, Wadia or something like that.
The best geometry of scene I remember from the AD1862 inside the lampized Denon DCD2560. Buffalo equals it in geometry but beats Denon on natural space illusion. My poor, carmenere soaked brain gets fooled as being inside a huge venue full of music. The scene stretches 360 degrees around my head. It is not the PLASMA TV scene between speakers if you know what I mean.
The best analog midrange timbre and naturalness came equally well from Sony CDP-227ESD NOSed, Lampized and tweaked. (Double TDA1541A/R1), and from Audionote AN-DAC4 sig.
Buffalo exactly equals the Sony while the A-N is maybe a liiiiittle bit warmer.
Compared directly to the Rockna DAC, LAmpucera DAC, Satch, DAC, and about 10 best lampized players from my collection, including Sony CDP-333ESD, Sony 555ESD, Pioneer PD-S06, Kenwood DPD8010, Sony 338ESD, and 2 or 3 others, the buffalo overall is a winner. It probably wins even with all of the best features of all these finest players put together.
Without any goddamned AB comparison sessions and scientific methodology or HiFi terms,
subjectively
it sounds beautiful, natural, liquid, true, it makes me want to listen and listen and listen.
At the time of writing, all previous categories are being downgraded one notch.
The new category ZERO of unconditionally best CD playback (assuming a lampizator is attached) will be:
CATEGORY ZERO:
the order of quality:
Audio Note DAC-4 (100 points),
Buffalo Dac (95 points),
Sony CDP-227 (337) ESD in NOS mode (94 points),
Denon DCD 2560(90 points),
NAIM CD-3 in NOS mode (90 points)
Possible contenders in the future: NOS modded Denon 2560 may be better than it actually is in oversampling mode.
Wolfson 8741 may be a serious contender
Other Naims with TDA1541?
Time will tell.
TICKET TO NIRVANA:
The total cost is: Buffalo with PSU 230 USD, Transformer 20 USD, Lampizator circa 250 USD, housing 60 USD. Jewellery, AC cable, RCA, etc. 20 USD
Total -580 USD and add tax for EU. Not bad at all for the World King Of Dacs.
---
From ESS web site


A Wholly Owned Subsidiary of Imperium Partners Group, LLC



ESS Technology, Inc. designs and markets high-performance digital video and audio semiconductors for the consumer digital entertainment, digital home and automotive markets.

ESS products include highly integrated chips for digital video and digital media players and digital audio systems.


ESS Technology

Founded in 1984, ESS Technology designs, markets and supports highly integrated mixed-signal semiconductor, hardware, software and system solutions. The company offers comprehensive, multimedia solutions for audio and video applications in the consumer electronics marketplace. ESS Technology sells its products to a variety of global consumer electronics manufacturers and distributors, including Samsung, LGE, Philips, Sony, Sharp, and many others.

The company holds a leading market share position in the digital video market. ESS Technology has established excellent relationships with manufacturers based on years of providing superior service, meeting on-time delivery requirements, maintaining a low defect rate, and other important factors.



Digital Audio Products

Sabre Reference High Performance Audio DAC

ESS Technology's Sabre Reference High Performance Audio DAC enables multi-channel professional quality audio with the outstanding dynamic range and THD+N performance necessary for today's most demanding digital audio applications such as HD-DVD, Blu-ray, SACD, DVD-Audio, DVD, CD, home theater, set top boxes and digital TV.

Using ESS's patented Hyperstream™ architecture, the Sabre Reference High Performance Audio DAC sets a new standard for high quality audio performance in a cost effective, low-power, compact, easy to use form factor.
Sabre Reference is the world's first 24-bit audio DAC to deliver 8 channels of true professional digital audio in a small 64-LQFP package. For more information, click here.
| | | | | | | |
| --- | --- | --- | --- | --- | --- | --- |
| Dynamic Range | THD @ 44.1kHz | THD @ 192kHz | Jitter Reduction | Sample Rate | SACD Input | Power Consumption |
| Up to 134 dB | -118 dB | -118 dB | Yes | Up to 192 kHz | Yes | 100 mW for 8 channels |
---
Twisted Pear Information about the Buffalo Dac (nice name by the way)

MANUAL
SCHEME
PCB Autocad
---
Lampization process of Buffalo DAC with Sabre reference ESS Chip
Lampization is one of the easiest imaginable. Nothing to worry about. Nothing to mod or tweak.
I prepared 5 scenarios:
1. Cathode follower triode
2. Anode follower single triode
3. SRPP Lampizator triode (in this case 4 tubes for fully balanced job)
4. Broskje balanced to SE setup similar to SRPP.
5. Naked DAC output without output stage but with Sowter transformers (both balanced version as well as SE)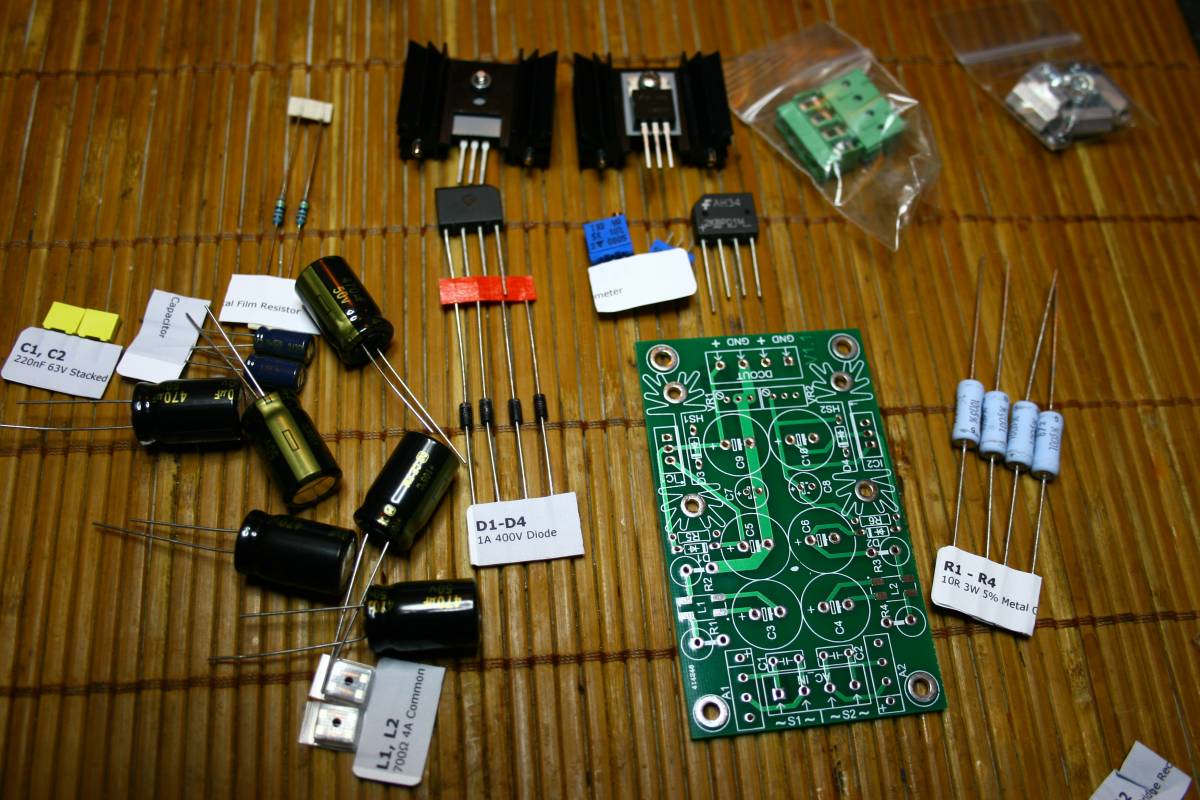 Power supply comes as a bag of loose parts but PERFECTLY described by silkscreen . Assembly is easy even for a novice. 15 minutes maximum.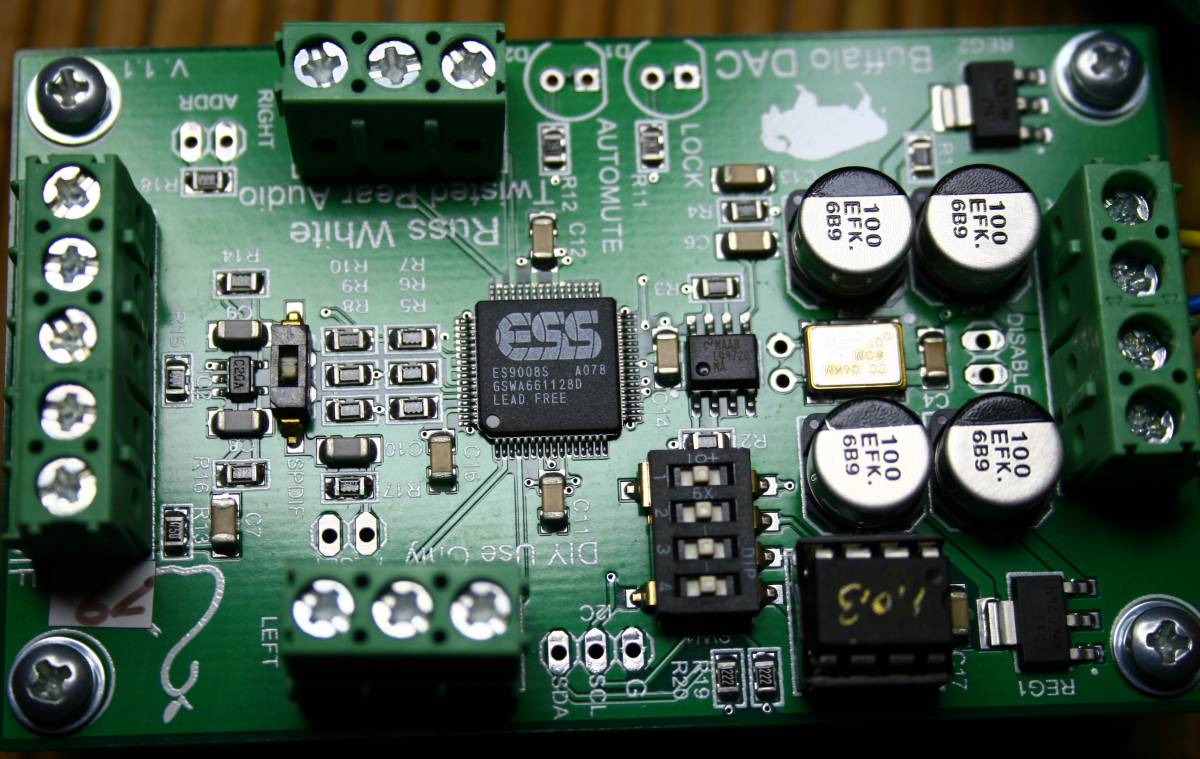 Top view of the Buffalo and the ESS Sabre on the centre stage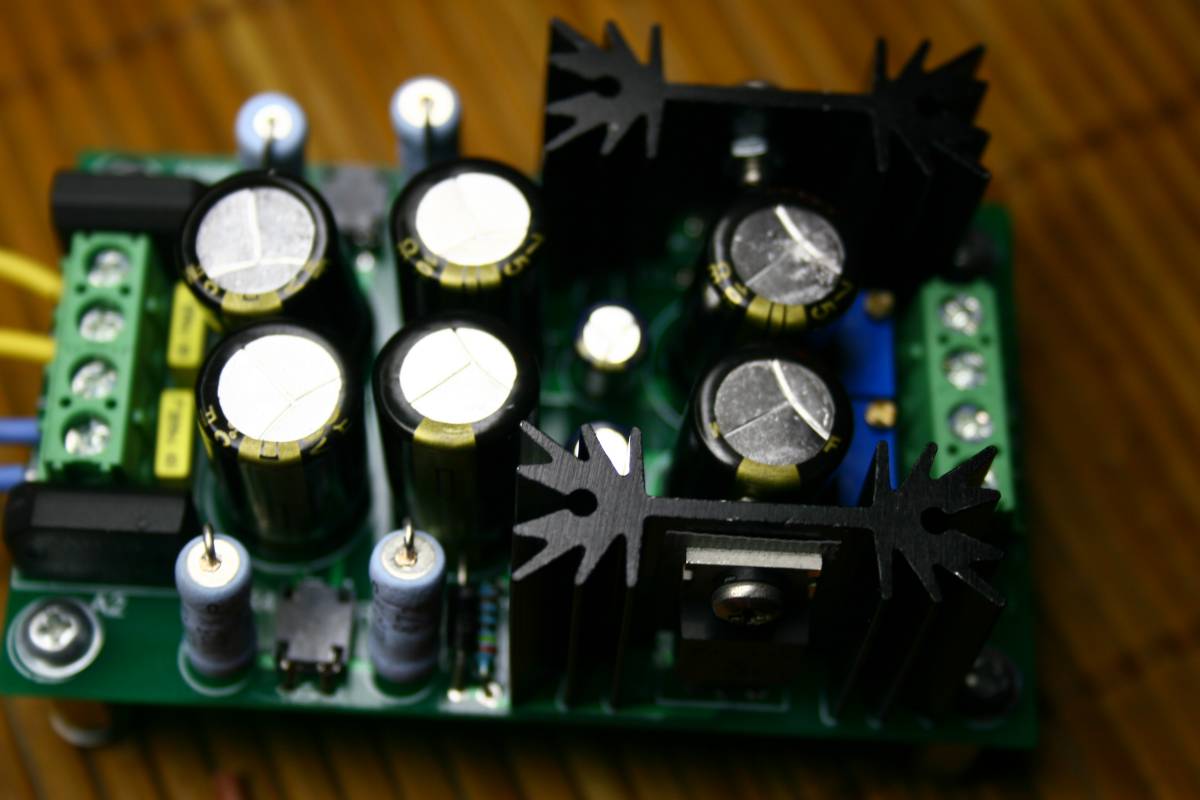 Power supply ready to sing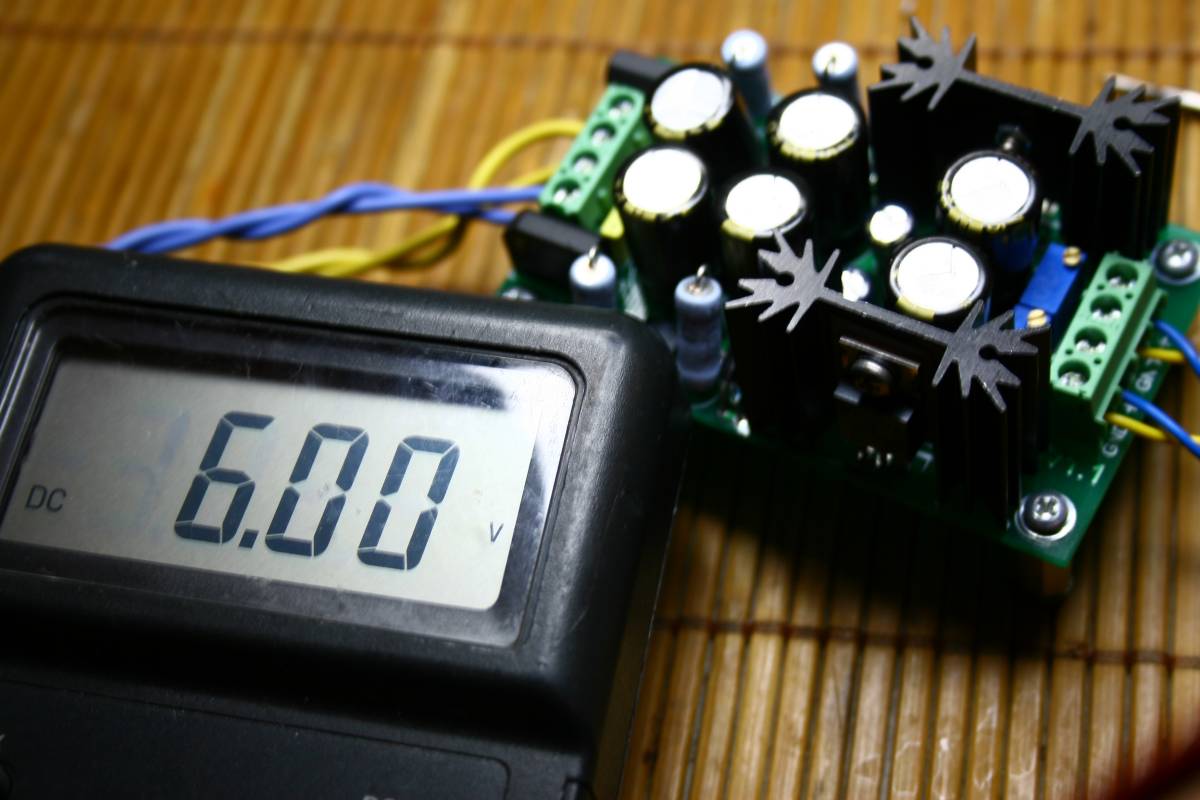 What a perfection of voltage regulation !!!!!!!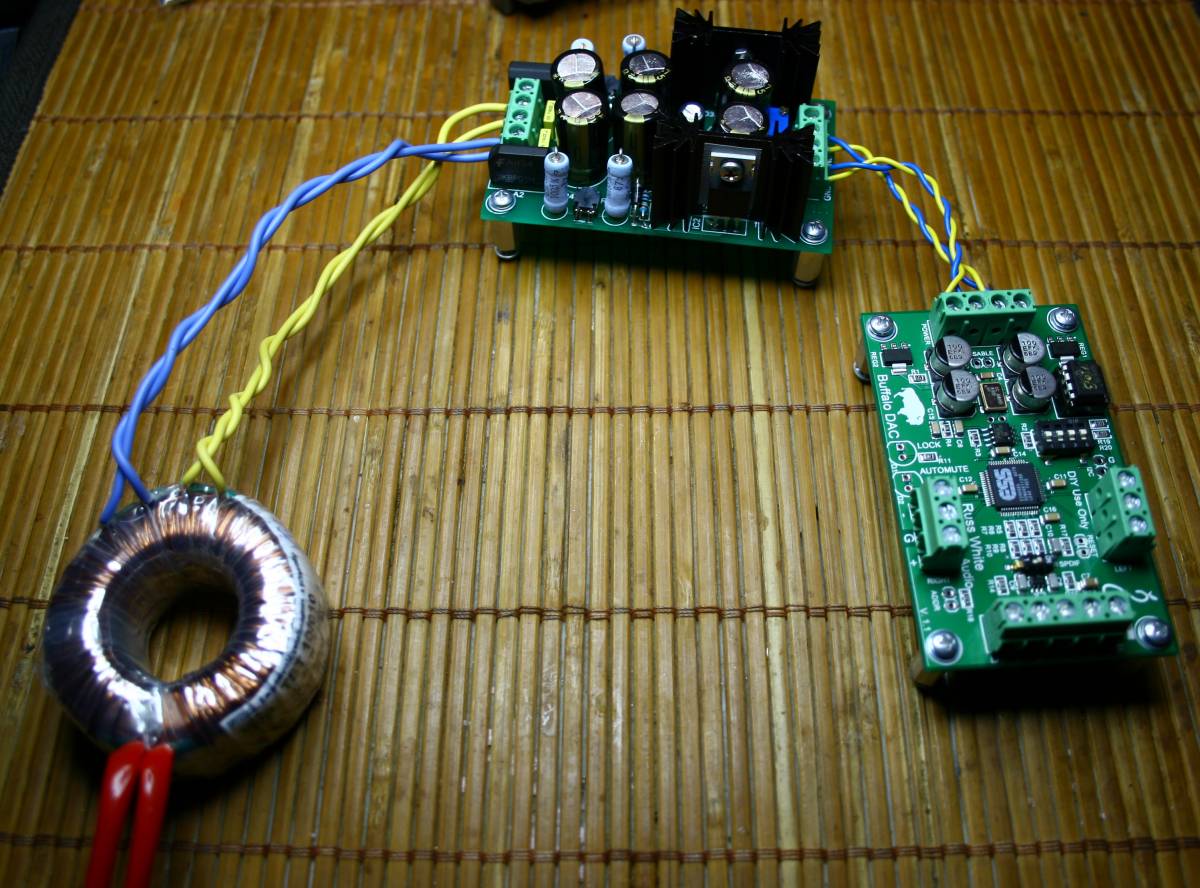 Two 12 V AC lines power the twin power supply unit.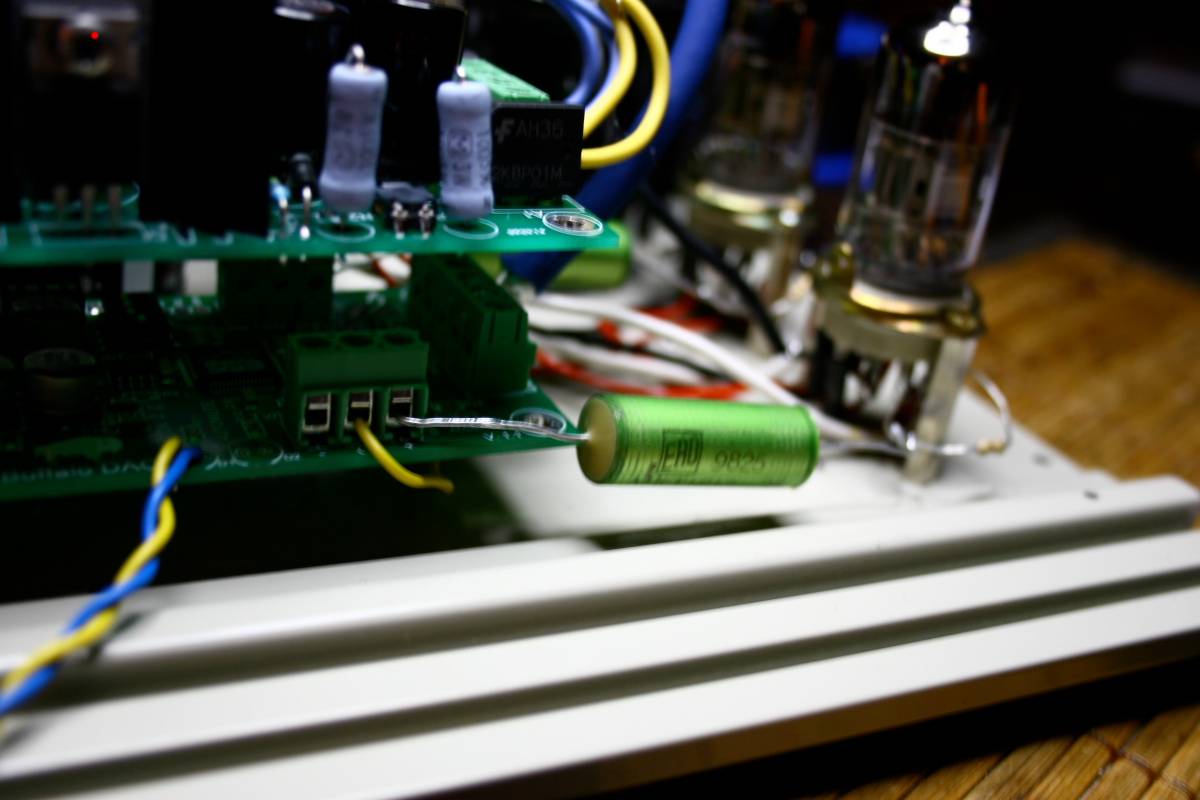 I was experimenting with various styles of output. First - directly to tube grid without any caps or resistors. B ut the sound was too loud, much too loud.
That was the direct Voltage output mode.
Then I did the same but via a capacitor - 2,2 uF ROEDENSTEIN to remove DC component from the grid. Grid should stay at ground potential or lower, but not higher and Sabre has 1,6 V DC offset.
Then after consulting Mr. Russ I tried loading the output by resistor 39 Ohms to pull the output to current mode.
This time again - no caps. I marginally prefer the latter solution.
Your mileage may vary.
In all these experiments I used SRPP config driven by only one leg of the balanced output of ESS.
In the future I will use balanced signal and 4 other tube setups.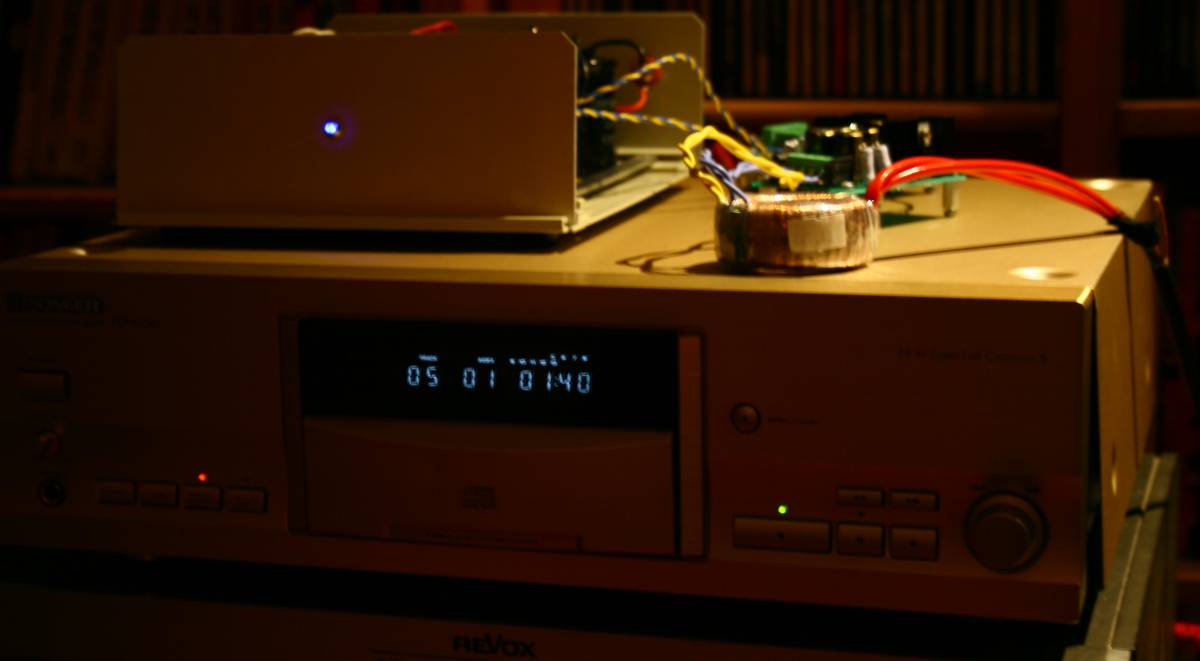 Semi finished Buffalo Lampizator driven (and compared to) by the Pioneer superplayer.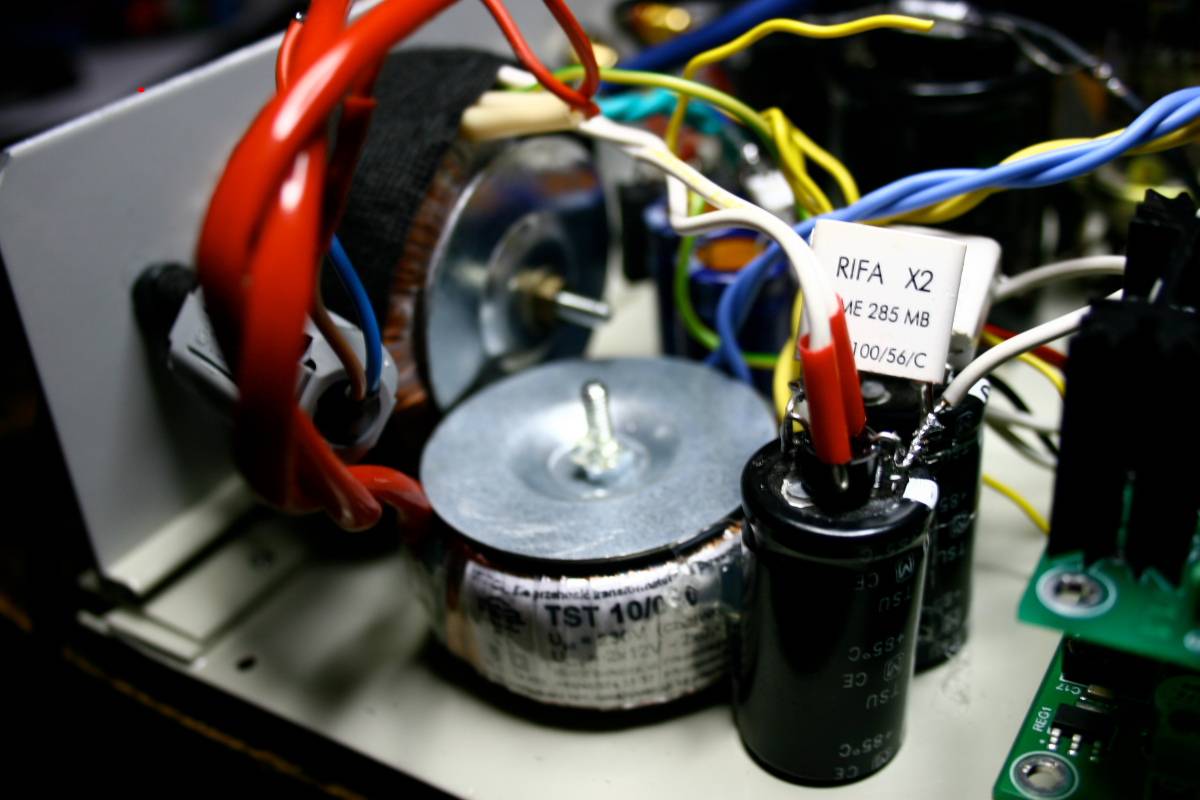 I had to use 2 transformers - one for lampizator and one for DAC.
For the first time I doubled the anode voltage supply. After connecting two secondaries in series I got 230 VAC supply line, which after rectification gives 350 VDC.
Applied to SRPP with 1,2k resistors it is IDEAL for both 6H6P and 6H2P.
I had 10 mA with the former and 1 mA with the latter.
Of course the heater voltage must be adjusted between tube swaps.
The report about 5 other types of lampizator for ESS will follow in mid december.
Their website:
http://www.twistedpearaudio.com/digital/buffalo.aspx
and the ESS Sabre DAC history - paper from manufacturer:
---
Side note from Internet:
FREMONT, Calif., Aug. 27 /PRNewswire/ -- ESS Technology, a leading
provider of high performance audio/video solutions, today announced that its
Sabre Premier 8-channel Audio DAC is shipping in volume in Samsung's new
4th Generation Blu-Ray Player, BD-P2550.
    Audio enthusiasts will appreciate the true studio quality, exceptionally
wide sound stage and unmatched clarity of the BD-P2550's 7.1-channel analog
audio output powered by the ESS Sabre Premier audio DAC (ES9006).  With
patented Hyperstream(TM) architecture and Revolver Dynamic Matching, the Sabre
Premier delivers the best-in-class performance of any Blu-Ray player in the
market with up to groundbreaking 120dB dynamic range and -102dB total harmonic
distortion.  In addition, a patented time-domain Jitter Eliminator allows
Sabre Premier to reproduce audio free from clock jitter common in digital
interconnect such as S/PDIF and HDMI.
Robert Wong, vice-president of marketing and worldwide sales for ESS
Technology, commented, "Most audiophiles prefer a high performance analog
audio option instead of digital when it comes to high fidelity music and sound
reproduction.  Using ESS Sabre Premier Audio DAC ES9006, Samsung is now able
to deliver audiophile-worthy 7.1 channels analog performance in a consumer
Blu-Ray player."
    The Samsung BD-P2550 Blu-Ray player




---
ES9018 32 bit Esstech DAC Sabre32 Reference arrived - the first test in Poland. Maybe , who knows the first test in Europe. Possibly - the first lampized Esstech ES9018 in the World ?
Anybody having information about the 32 bit Esstech Sabre being tested with tube-out prior to february, friday the 13th of 2009 - please let me know.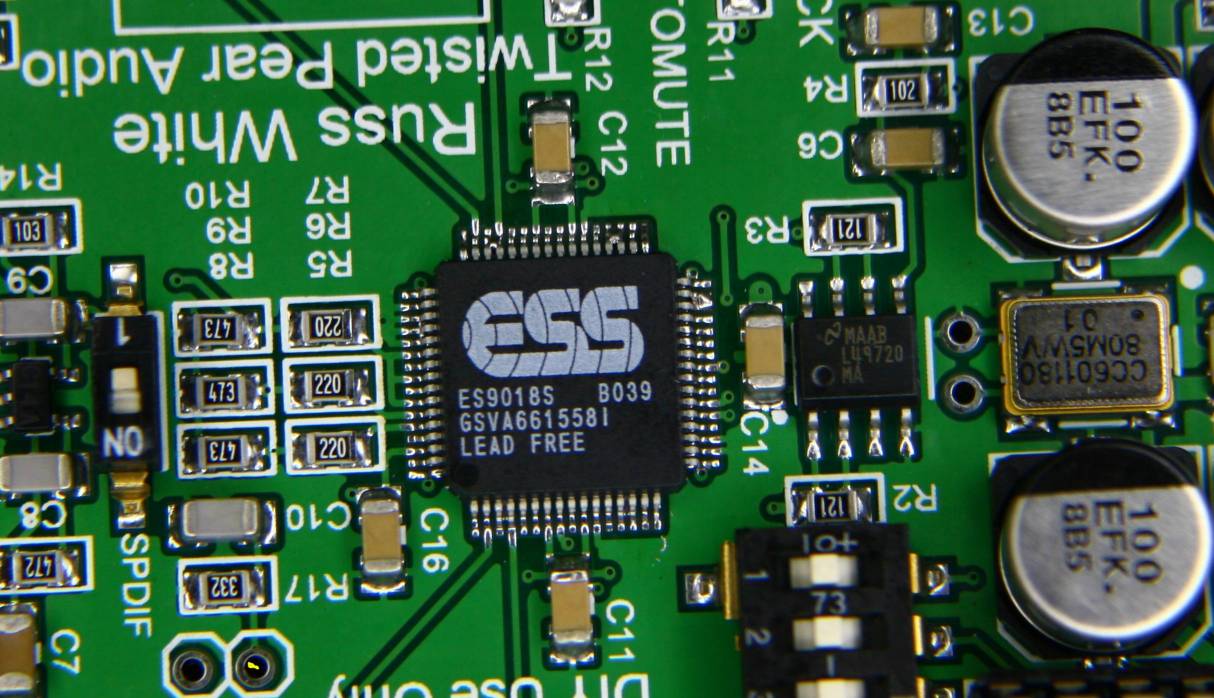 I feel a huge unbearable responsibility be ing honored with the first ever evaluation of this DAC. I still consider their predecessor - ES9008 to be the world's best DAC chip, and so beautifully applied by Twisted Pear guys.
So quickly, before the world got accustomed to the new reference, an even BETTER reference arrived - the ES9018.
Usually I hate that these days everything comes out NEW AND IMPROVED every 6 months, I like to get used to what I already like. Andy Warhol said the same some time ago, when he got irritated going to Macy's to get a sixpack of his favoirite undies and he found them to be new and improved. How can a pair of pants get so improved when it is already nice and comfy ? What 's the point?
Anyway back to the ESS baby - I could not resist the challenge to be the reviewer of this product and when it arrived on my desk - a beautiful fedex from Fermont CA - I nearly fainted. I had to quit my job and rush home to my lab. One hour later the ESS DAC ended up in the twisted pear PCB and in my Lampizator-in-a-Box.
Associated equipment:
ARG mono block OTL amps 6C33C-B - balanced all the way
Alphard DaVinci XLR cables
Theta Universal transport
Home brew 4 way speakers - OB with all Alnico speakers: ARO Tesla Bass, 420 Biflex Lansing midbass, Isophon Oval Alnico mids and RAAL ribbon tweeters.
ES9018 applied with twisted pear supply, (upgraded to all os- con) and amplified by my own analog stage : Quadruple SE Triode Anode Follower Balanced Lampizator with 6N8C (6SN7GT) Russian metalbase tubes (A.D. 1953)



Our first night together
According to the nice guys from ESSTECH labs, the new dac is a) pin compatible with the "old" one, and b) better sounding.
How could that be?
My first impression 30 s after hitting the PLAY button was: ok, I already know it is not worse than the old one. In other words, IMMEDIATELY the absolute correctness of that sound became apparent.
Without any direct comparison: ES9018 does something important in the process SO WELL that the music becomes much much more credible and right. My own thoughts are "oh so that's how his is supposed to sound, so THATS how it was recorded. So this is the instrument I never understood. These are the lyrics I could not get before, so easy to understand now. "
This DAC is about hearing the music from a new angle, in a different light. If a high definition term can be applied here, this is the first ever HD dac. All others were PAL, better or worse - but PAL. This is the DAc for the blue ray era.
As far as my memory serves, since CD player was invented, there was not one single real breakthrough in technology: the first mechanism CDM-0 was not beaten or improved till now, also the first DAC chips - TDA1540 and 1541A were arguably only equalled, not definitely beaten by the pletorrhea of chips that followed.
Only SACD was the first serious attempt on technological advance, a major step up.
Now if you ask me, I think that ESSTECH people applied their science to make a NEW kind of DAC. Not merely a "PCM-1704 but better" if you know what I mean. They must have found something new, such large is the quality gap from the second best.
In other words - In my opinion this DAC is the first major technological progress since the 1982. A real contribution to the HIFI progress.
What excites me that this is achieved without the use of silver wires, silver transformers, air-pump suspension, blackgates, and any of that. The whole secret is in the silicone circuit of a size of sugar crystal which sits inside the chip. The engineering the way I like it, not snake oil and voodoo.
ES9018 is a dac with balanced U output so at first I applied it without any analog stage. Just directly the DAC to XLR outputs. You don't need to buy any IVY analog section. This DAC will rock the house on its own. The sound quality is Okay, but not mind-blowing. Better to listen to it as it is, and save the IVY money for lampization proper.
My application of lampizator is not optimal - I used what I had readily available: Quadruple SE Triode Anode Follower Balanced Lampizator with 6N8C (6SN7GT) Russian metalbase tubes. Just two tubes, each half serving as the triode amp. Bear in mind that these tubes are prohibitively expensive.
I used this:
Power supply 170 V DC
Anode resistor 10K/2W
Cathode resistor: 330 Ohms/ 1/4W
Grid to ground resistor 300K
ESS outputs connected to grids without any resistor in series or parallel - just open ended via a capacitor - 2,2 uF ERO Roedenstein MKS
Output caps are Polish Military PIO 1 uF.
So I ended up with two tubes, four halves as triodes in anode follower scheme.
No cathode bypass cap at all.
I am still testing various options.
Sound characteristics in brief:
1. Above all and any other feature: un-be-lie-va-ble ability to hear what is going on
2. Absolute illusion of the scene being "connected" as one realistic event just in front of you.
3. BASS is better than any bass I heard before by a good margin.
4. Middle range is comparable and equal to the best ones I know. Midrange is the only area where the other DACS can play the game - maybe Wolfson, maybe TDA1541A, maybe TDA1540, or CS4397 - could be comparable.
5. Highs are slightly better than any one I know, with CS4397 being second best.
6. Overall "goosebump" effect is second to none.
7. The ability to produce scary sounds BEHIND my listening point is really to be admired (and this time it is not my wife vacuuming the house).
Some other good points:
Easiness of application - You don't have to build the big sophisticated equipment to enjoy the sound of Sabre32 Reference - just a couple of easy pieces to be connected - piece of cake even for poets and philosophers.
Repeatable quality: since no hand wound step up transformers are involved here etc. - every time everybody will get same results. It is a no brainer.
I2S input will sound even better - please do convert your transport - it is just 3 wires from the SAA7220 chip.
The quality in my opinion is not a matter of taste, like in the case of TDA1541A. ES9018 will please everybody.
Some bad points:
To buy this thing you must patiently wait in line hoping that Mister Monopolist - Russ White - will have mercy and maybe sell you one. I don't know about you, but I hate standing in line.
Another bad point is that the Lampizator is not readily available for this DAC, so to reach Nirvana - like I did last night - one must solder a tube circuit himself.
Honestly speaking - without tubes - dont bother.
1. ES9018 against the second best DAC that I have totay at hand - LITE DAC-AH Lampized
OK, the LITE DAC-AH is a nice PCB with eight chips parallel TDA1543 - almost as good as one TDA1541A. When lampized it plays in analogue fashion, the soundstage is a little fuzzy, the sound is somewhat lacking precision but it is energetic and full of "meat". Similar to the TDA1540P. The Sabre32 DAC is better without doubt in every area, mainly overall transparency and presision. This is no contest. The bass slam, the depth, the width of scene, the air, the plankton - everything.
2. ES9018 against the older brother ES9008 version from last year
The taste and feeling is same in both DACs. The older one is really great, but they do differ. The newer chip does everything that the old one does well, but a little bit better. There is more air, more light in the scene, it is less cold, less sterile, and more magical. I dont think that the owners of the old Buffalo should RUSH to upgrade but at the same time - I bet they will. Because audiophilia is such mental state of mind.
The difference is best compared to the same dac being connected by two digital cables - a normal coax and a great digital cable. So the sound seems the same, but better at the same time. If you ask me - I am staying with the new Sabre32.
3. ES9018 against the best CD player I know of - Sony CDP555ESD with clock, NOS and Lampizator
4. Sabre / Buffalo against the Audio Note DAC 4 Se Silver and Hot Rodded to almost DAC5 (AD1865 DAC).
5. Sabre32 ES9018 Reference/ Buffalo against the Audio Note DAC 2 Hot Rodded to almost DAC3 se with PCM63 DAC chips.
This was a difficult battle, after one swap I liked more the Sabre32, another swap and I liked the A-N more. And so it went. We played the usual stuff, Henry Texier, Leslie Feist, Flanger, Friedman/Liebzeit, Mari Boine, Beady Belle, Roger Waters, Mercan Dede, Eva Cassidy - all of them. Overall one listener preferred the "magic" of the A-N and I preferred the silky smooth precision of the Sabre32. A-N seemed to lesser degree separate the threads, keeping the total unity of the musical event. At the same time- threads seemed a little congested, and in comparison - a little bit dirty. The way a club concert is dirty but real at the same time.
Sabre32 played more in high-end fashion - with precision of the eye surgeon, and with better clarity, fidelity and plankton reality. A really close call. I know PCM63P - it is a nice dac but not magical, so I attribute the ultra high quality of this product to the signal transformers (Sowters I believe, made for A-N) and to the Audionote copper in oil caps and also some blackgates. If I was hard pressed - I would go for the Sabre32 and work on improving the tube section, wiring (not silver) and power supply. The Sabre32 supply was a stock Buffalo PS, which is not as great as I originally thought. It is merely and Okay regulator stage but nowhere near the Audionote "five transistor in series" regulation. I want to say, that chip per chip - the Sabre is MUCH better than PCM63P but Audionote execution is impeccable, unlike my quick and dirty test set-up of the Sabre32. I almost know the result against the bigger Audio-Note DAC4 - (next week) it is gonna be extremely tough.
---
---
Second Sabre32 DAC is built for my friend Loredana: the second look at the lampization proves successful.
May 09

I decided to try and use my last available Sabre dac to build a cost no object DAC to rival the best ones out there.
I mean cost almost no object. I did not use chokes in power supply, no tube rectification of high voltage and no silver wiring, and the case is - well - rather basic. It is a .... "recession" case really. But who cares if it plays well.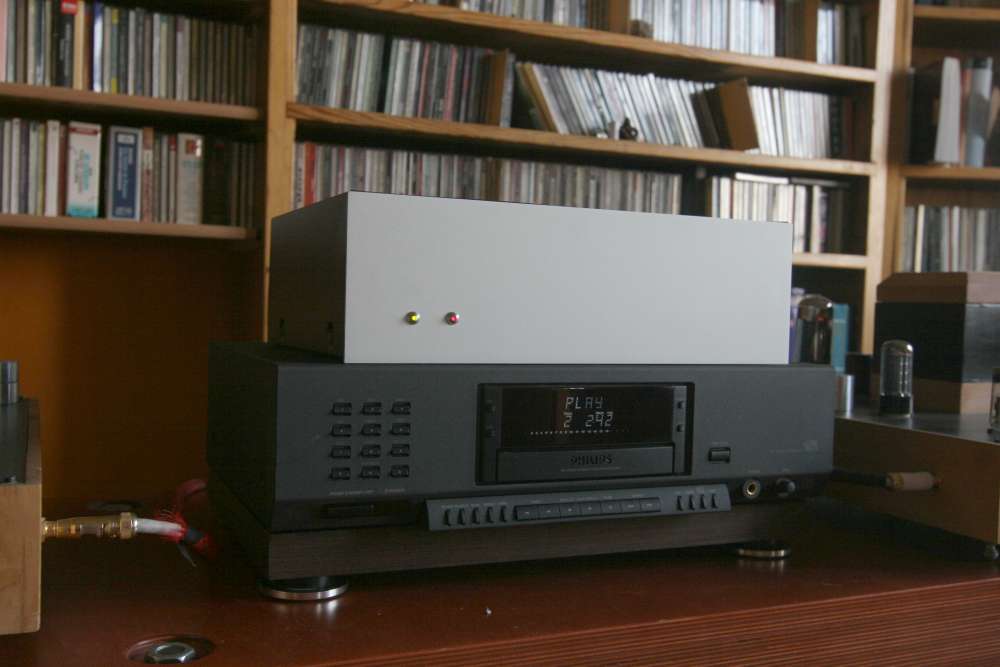 Ready DAC on endless testing session with Fikus Transport.
Green LED is a SIGNAL LOCK indicator, red LED is - "current flow in anode circuit " Rocket science ! It lits after tube warm-up.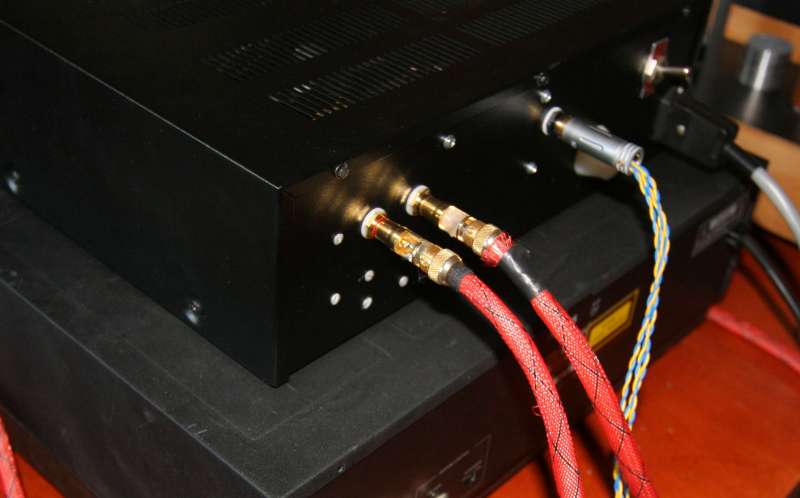 I could have done the I2S and AES/EBU and analog XLR but I chose just the basic connections: SPDIF and RCA analog.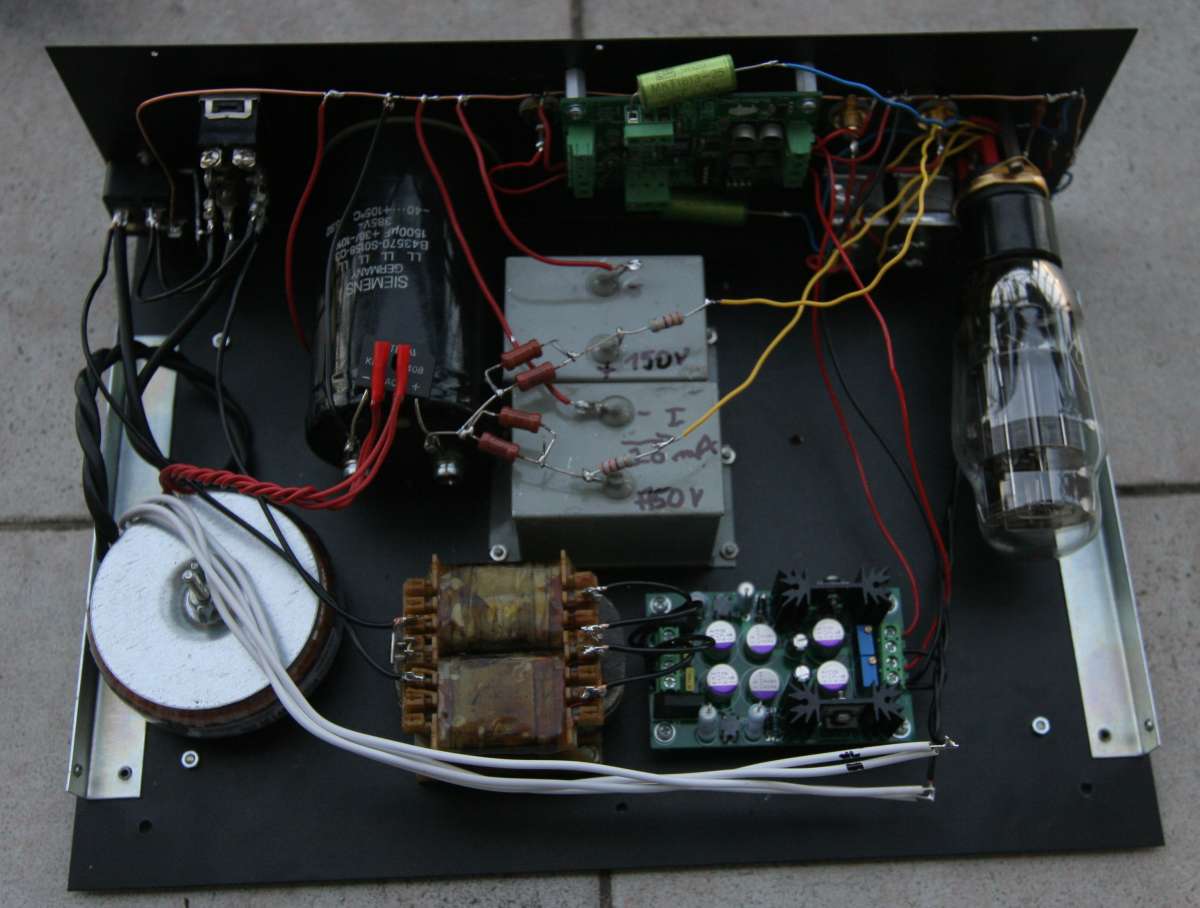 The power supply is monstrous: it uses two transformers, totalling 100 VA (10 x oversize) and the DAC power supply has 2 secondaries 9 VAC 1,6 A each (again - 10 x oversize) The Twisted pear power regulator boards are assembled by myself with OS-CON SEPC the best caps I can get. (the six silver/purple cans).
Output is adjusted to 6,3 V DC.

The tube is heated with AC because it is just one tube in dual triode mode.
The anode power comes from this gigantic siemens cap I found on one auction - 1500 uF by 380 V. Very nice cap. It is able to play music 4 minutes after power is switched off!.
This cap feeds two stereo paper in oil Polish army caps - 10 uF/ 400 V and these feed the anode B+ circuits.

The DAC is used in balanced mode - for the first time I connected the second output to the cathode of tube. This allows for better use of the balanced topology at virtually no cost. See schematics below. It plays definitely better than just simple plain triode mode with one phase to grid.

I tried first the 6H13C super triode - as on the photo) and result was nice but too mellow and too relaxed. I call this solution elsewhere - a Megalampizator.

I converted the circuit to another octal - the russian 6H8C and bingo - this is PERFECT combination. This tube is an equivalent 1:1 with 6SN7GT so you can try any RCA or Sylvania you want.
My tube is the 1954 metalbase, famous for the most liquid and ear friendly tonal spectrum on earth. It was produced in the darkest days of Stalinism by poor people locked in the labour camps in their secret military "cities" like Ulyanovsk 17th or Semipalatinsk 9th or something like that. These tubes were DEFINITELY not meant to play music, oh no.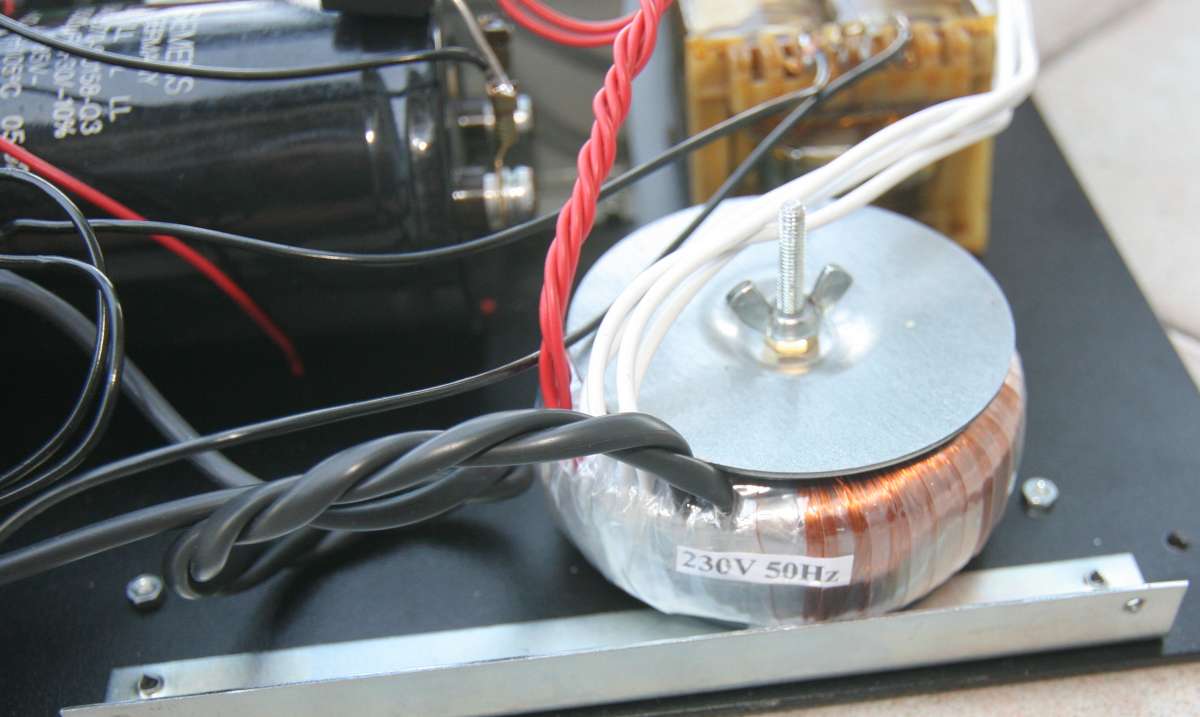 This is the "tube" transformer.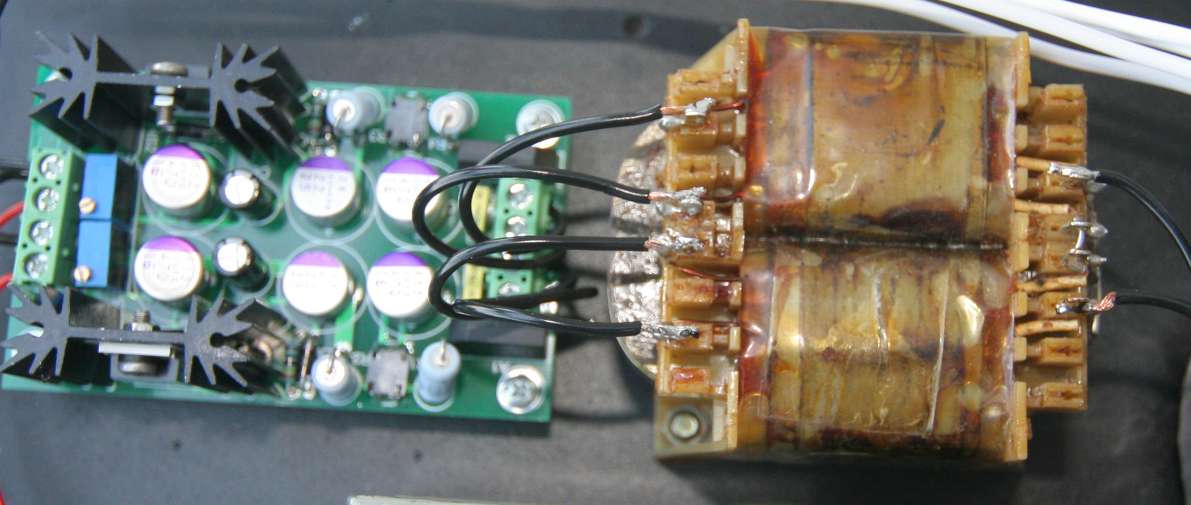 The transformer may look ugly, but it is a great one. 2 x 9 VAC / 1,65 A on a C core.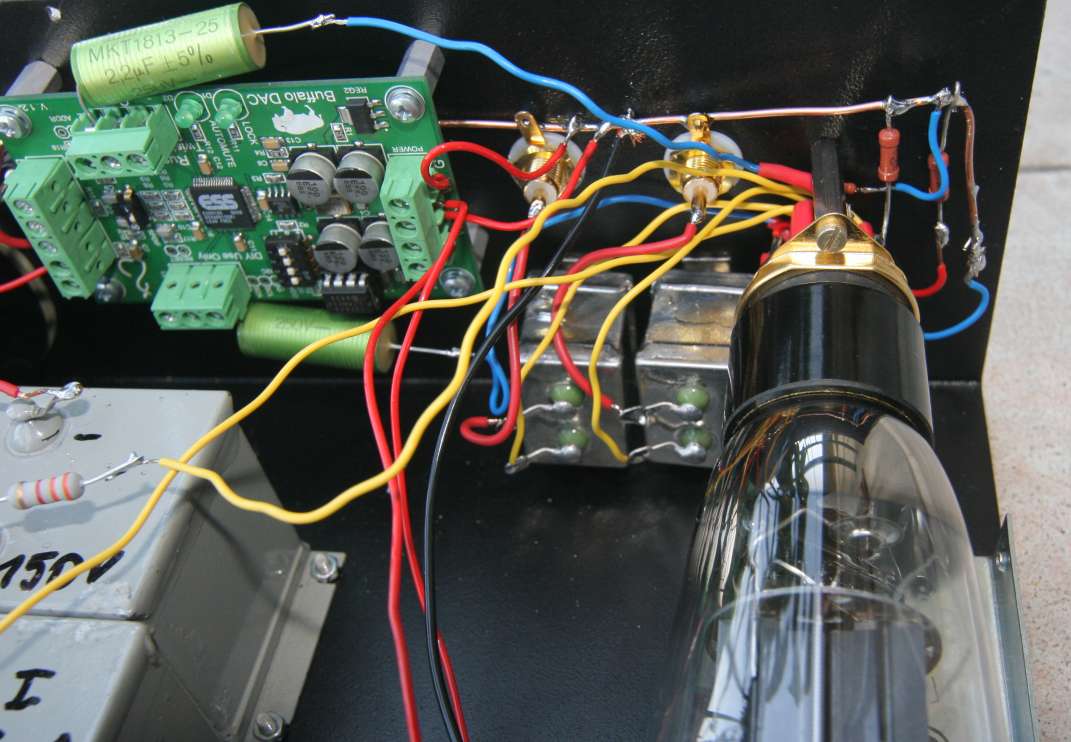 The output caps are the two silver cans - paper in oils again from Polish TELPOD. While not the copper Jensens, they are very good for what I use them here.

Note that BOTH phases of the Buffalo output has now a capacitor and a link to tube, not just one as on the photo.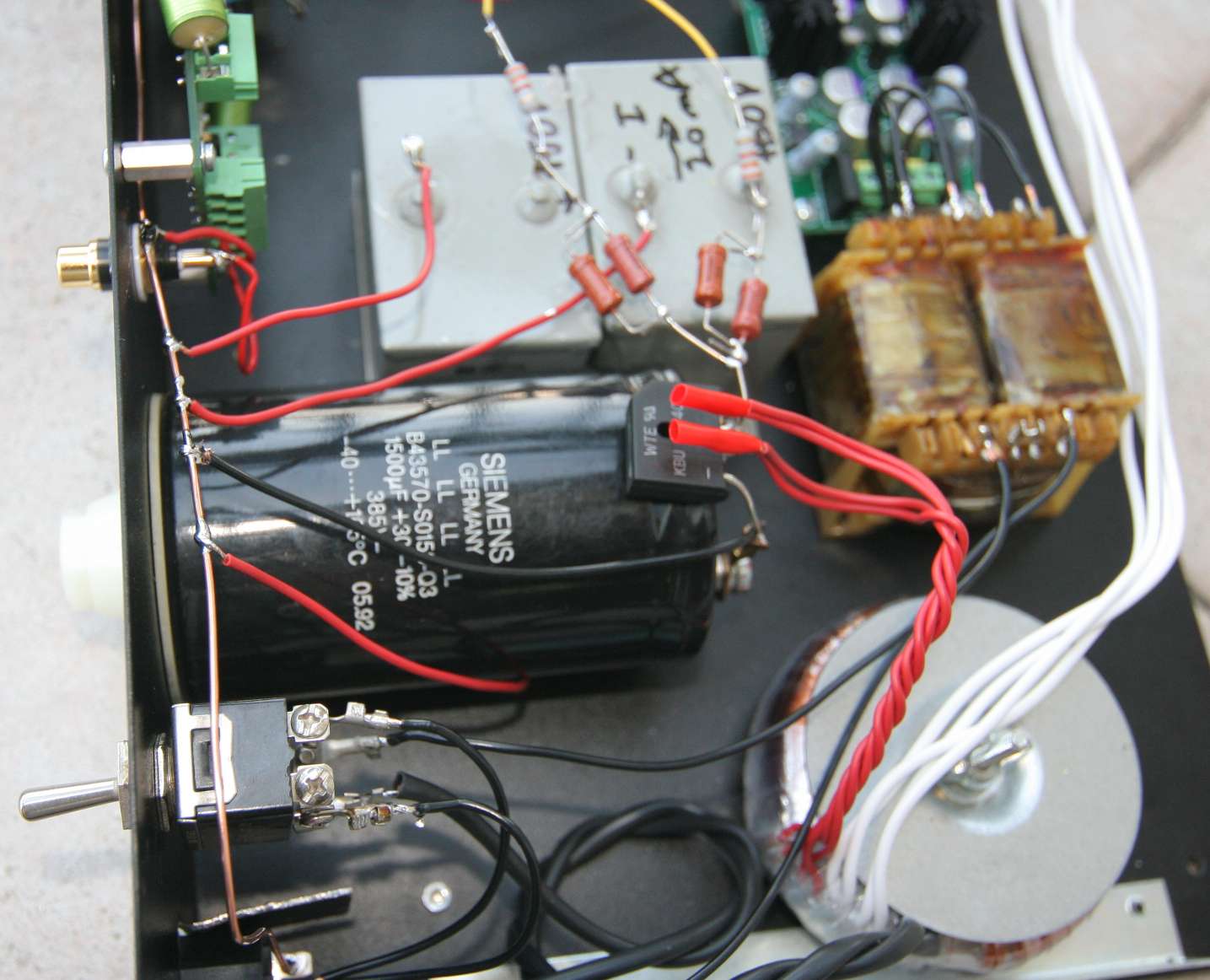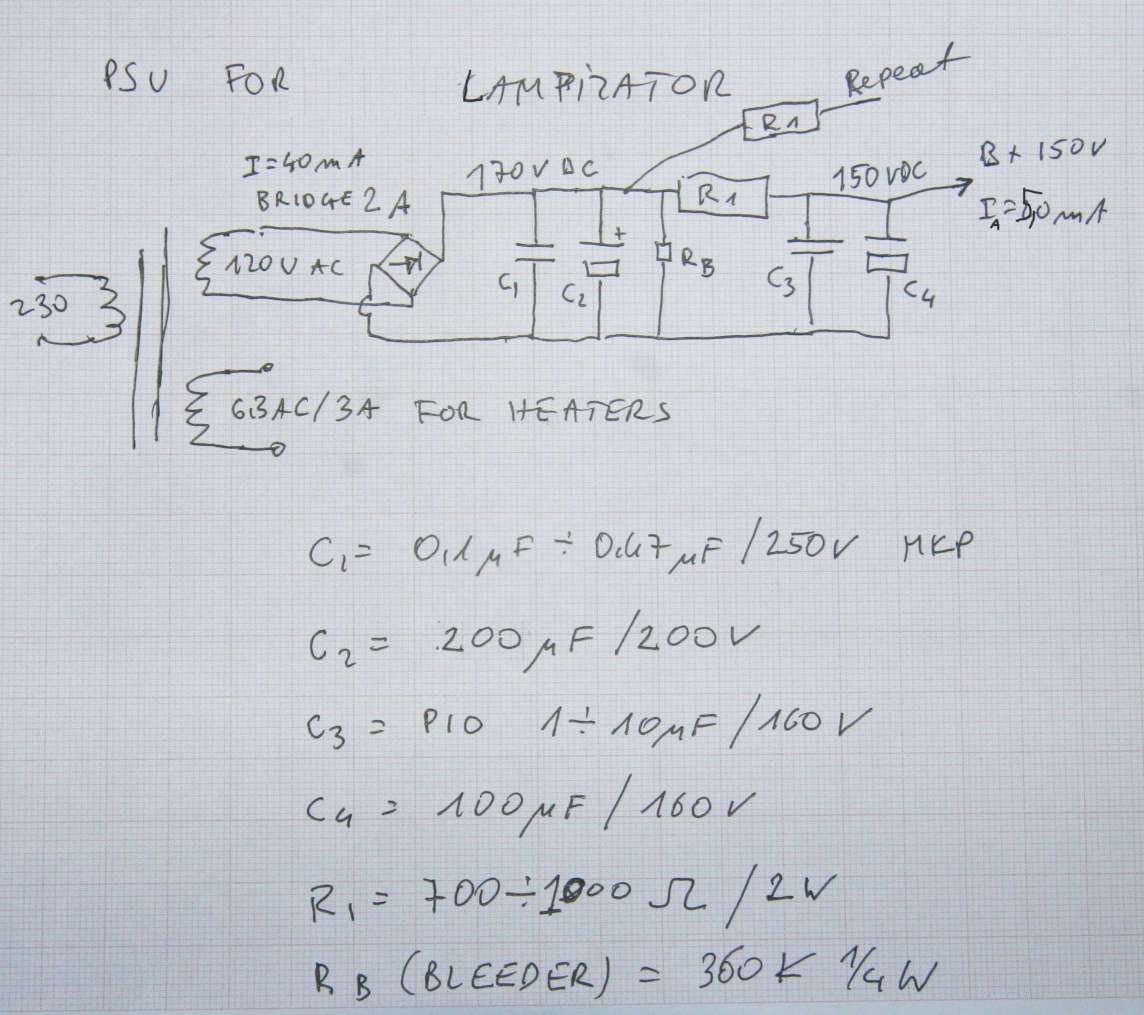 The specs above are given for normal components, not considering the CRAZY capacitor like 1500/385 which is my joke. I had to use it but you can safely use a regular electrolyte. Better to spend money on a 50 mA / 20 H choke in place of the R1 resistors.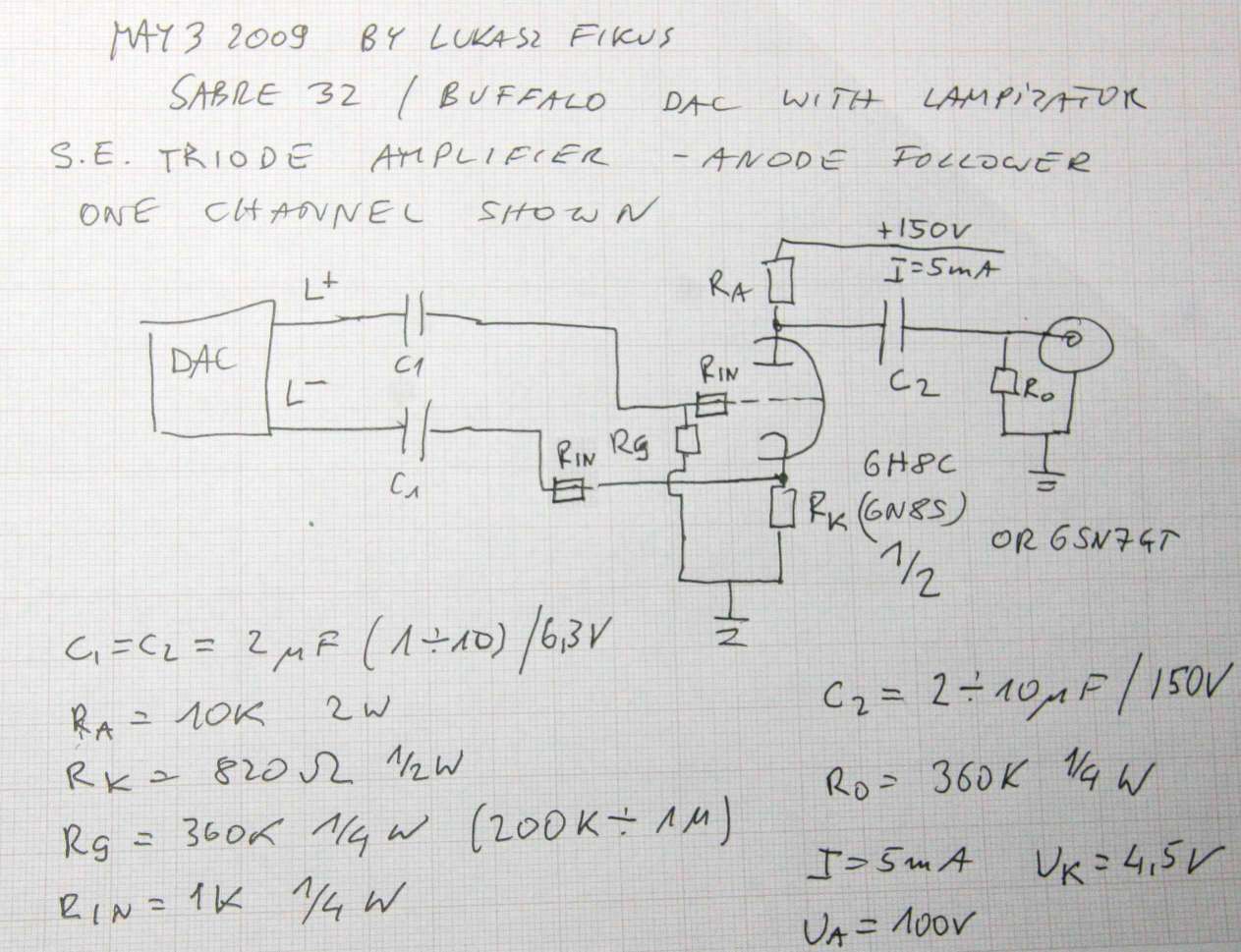 This scheme is really cool. Simple, plain, tricky, kosher and easy to make. I recommend it to all Lampucera users and for other balanced U out dacs.



Ze sound.
The strengths of the Buffalo Sabre32 are very nicely underlined in this dac. Nothing is left to obscure the pure sound. The power supply is big one, simple and clean. The output tube config is purist as hell. In my very transparent and very revealing system this DAC shines like a diamond. The sensation I hear brings to my mind associations like : Mountain spring air in the morning, cool San Pellegrino water on a hot day in Milano, Ear cleanup with Q-tips while my wife is not watching, a glass of 100 dollar Seghesio Zinfandel in the evening by the fireplace with a piece of goat cheese. Only good associations with purity, clarity and pleasure. I cant even describe it properly. It is my favourite DAC with the Wolfson and TDA1541 being close second best.
I am now wondering why Mr. Brian and Mr. Russ elevated the PCB price from 230 to over 500 USD ? Thats the only problem for me, preventing me from wholehearted recommendation.
Is it the cost of two opamps they added? Or cost of 6 oscons they added? Maybe it is the law of supply and demand equilibrium, the micro economic theorem of perfect competition.
In this case it is high time that someone else started making the boards for poorer audiophiles, because Twisted Pear is drifting towards German Dentist DIY. Time will tell what the market response will be, but I am sure there are other people who know how to make a PCB.

In order to have the second critical opinion, at least - more critical than my own - I gave this DAC for 48 hours to a friendly audio maniac who is critical as hell. He replaced the Audio Note AN-3,1X DAC in his CEC belt drive combo.
He liked the Sabre32 DAC very much and he commented that the Sabre Lapizator beat the Audio-Note DAC3,1X so badly, it wasn't even funny. I take his word for it. Next I will try to compare it to the top Tube Technology Fulcrum DAC. and eventually - the Audio Note 4 SE ( tweaked to almost 5) .

A little later - I tried the upsampler from Behringer - and here is the report


UPDATE about the latest Twisted Pear Buffalo board version 2
The latest Twisted Pear board with Esstech DAC is "improved" by the addition of the output stage. 6 opamps that I counted. Unfortunately, unlike with the first board, there is no connection for us Lampizators to the naked DAC output. TP added their opamp based analog stage. The bitter truth is that it sucks. The music is bad, mechanical, closed in, not high end at all. Compared to the first board with tube stage or with Sowter transformers - the new board does not cut it at all. And there is no possibility to cheat the board easily and add tube stage. It takes a MAJOR rework including the removal of all opamps.
Guys - you overdone the good product, I am sorry. I must warn all tube fans folks who are excited by the ESSTECH DAC to stay away from your buffalo.
I seriously suggest to produce the old board with newest chip and continue to provide naked output terminals like before. You CAN'T change reality and stop musically sensitive people from using tubes, it is impossible. Ah of course - I havent even touched the price issue ;-)