MY LOUDSPEAKER PROJECTS



A diary of DIY'er 's 18 years and over 26 projects
A direct heritage of Kingston Kitchen



This is non- commercial web site and I don't answer to request for guidance in speaker projects (unless very brief).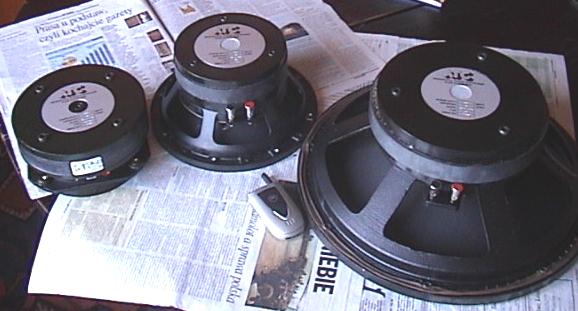 CLONE OR NOT?
It makes no sense to clone B&W or Wilson Audio because these are commercial speakers not intended to be made at home and frankly not intended to sound best. Follow a good DIY project instead. But DON'T follow my projects because none of them is doccumented well enough to copy. This site is intended to stir some interest and some doubt in commercial speakers, it is not for DIY cloners. If you copy my design and do not like it - I can not help you out of your misery.


2 Way, 3 way or 4- way? -
3 way is the best path.


Active or passive?
Active speakers promise a lot of quality but in my opinion are unnecessary. Well made SENSITIVE 3 way is good enough.


Glue or screws?
Glue.


Ribbon or dome? Silk dome or Alu?
Ribbon, maybe silk dome, never alu dome.


Scanspeak? Vifa? Focal? Seas? Dynaudio?
Answer is VINTAGE.




SEE THE PROJECTS IN DETAILS:
Projects 23 and 24 are the candidates for the best speaker system in the world
P17 is the DIY project designed for everybody as my final word.





MODERN DRIVER PROJECTS |

P0

|

P1

|

P2

| P3 |

P4

|

P5

|

P6

|

P7

|

P8

| P9 |

P10

|

P11

|



VINTAGE DRIVER PROJECTS
| P12

|

P13

|

P14

|

P15

|

P16

|

P17

|

P18

|

P19

|

P20

|

P21

|

P22

|

P23

|

P24 my reference

|

P25 |