From Poland With Love ......
Good old
Lampizator website
... just drill down this page ...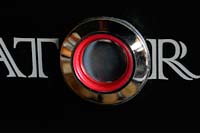 New commercial
HOME OF THE LAMPIZATOR DAC
- just push the button ...
Lampizator SHOP with parts and kits --->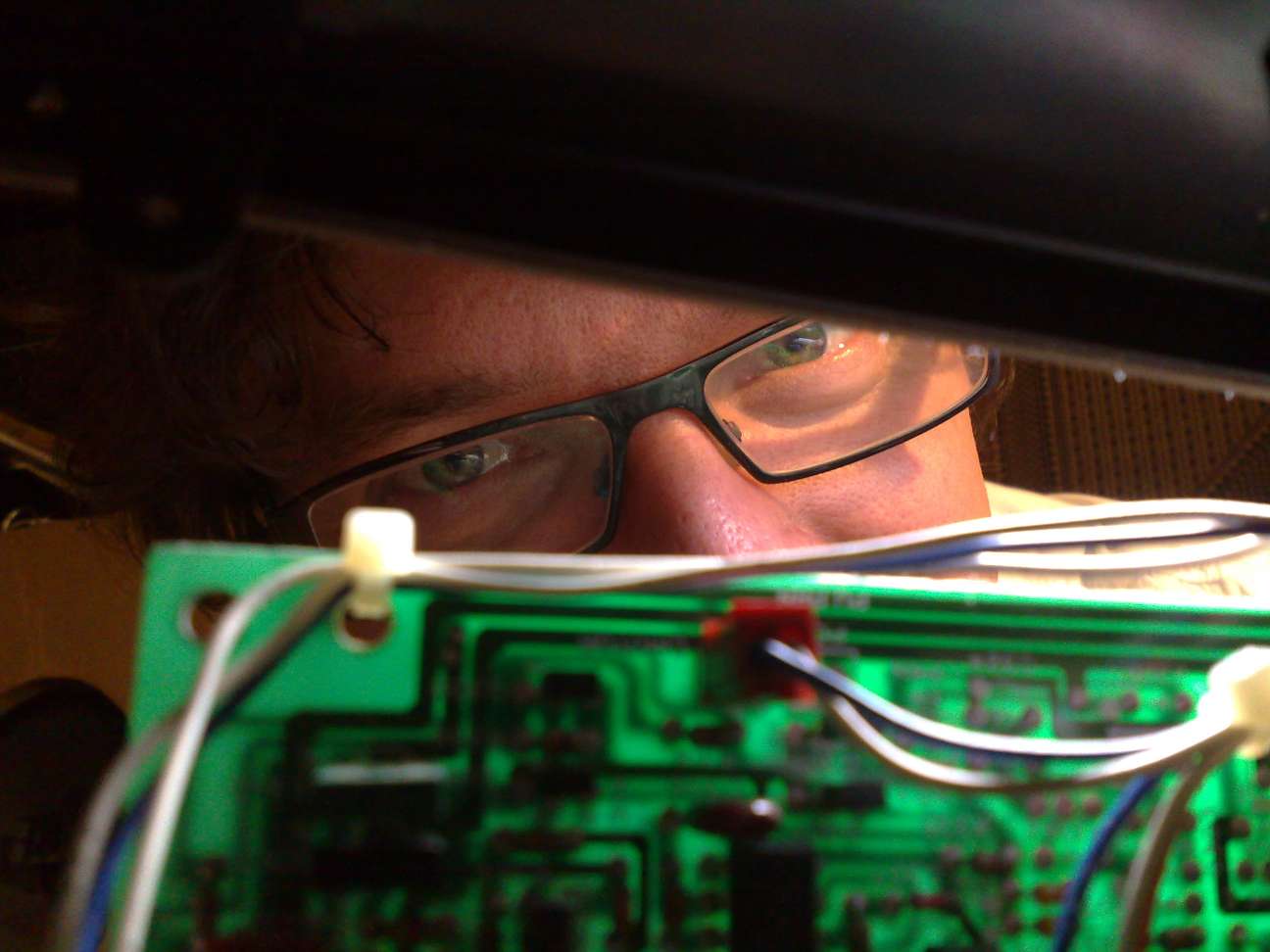 Photo: Koń (by Nokia N82)
608070

More specifically: my goal is to own "the best stereo system in the World" and to do it on a reasonable budget. The second aim is to share with others what I have found out in the process, i.e the Lampizator, The Saba speakers, the gem DAC's and Russian supertubes.
Since I can't afford a dream system, I decided to learn what makes this technology "tick" and to build the system myself. Soon the pursuit of hi-fi truth became my passion and I relentlessly look inside the boxes, in vain hope to find honestly made and good sounding products. When I discover something worth noticing, I publish it here. I am sure there are ways of owning an absolutely fabulous hi-fi system which everybody can afford. To put things into perspective, I build for myself systems costing circa 3500 Euro, which beat sonically everything I heard before at cost-no-object demo's in Frankfurt HighEnd show. If we can buy it - thats fine. If we can't - we must do it with our own hands. It is a combination of buying used gear on ebay, modifying, mixing and matching, and having open ears to new gems from China. In fact - it is easy. I think I have found all elements I need: best source - CD player with Lampizator, best amplifiers (tubed of course) , and best speakers (alnico). In my subjective opinion my current system can easily be called one of the best stereo systems in the World. This page is about sharing with others my experience acquired in the process.
I am trying to condemn marketing and engineering B/S which I find inside gear. I am a self proclaimed Prometheus. I steal the industry secrets and give them back to the people. I ridicule the ridiculous. I also easily offend the easily offendable.
Of course you can go out and buy yourself such quality in the shop, in this case the price tag may reach approx. 20 000 -40 000 Euro, so anyone not needing such money is more than welcome to go and spend it. And after you buy it, I challenge you to meet me and compare. I will bring gear costing 1000 Euro and I will win.
My approach is to achieve best sound regardless of the cost, but fortunately my discovery is that it is not the money that make the sound, but intelligent choices. This page is not a "poor man's Hi-Fi", it is about best hi-fi period.
Lampizator By-Fikus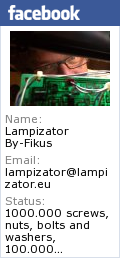 Create Your Badge
MEGA- LAMPIZATOR MONSTER - The Godzilla of Cd lampizators
|


Fetishist's CORNERS:
Donation to the cause by PAYPAL is possible via my email
as described here
.
mail me: lukasz.fikus (a.t) wp.pl


Disclaimer: This website is not intended to be project guide for amateurs. I did not explain everything but I explained a lot.
I am too lazy / busy to make all schematics, to take good pictures or to provide measurements and part specifications.

Executive brief: in this private website I summarized my 20 years of experience in designing, building and modyfying the stereo hi-fi equipment. Oryginally inspired by Audio-Note' Peter Quvortrup philosophy of constant upgrading by better parts, I started a new era in my audio hobby - DIY. Then encouraged by Thorsten Loesch page I started learning about all things related to digital. In the countless articles I try to share with others the various projects which I tried myself. I minimize the voo-doo talking, and try to ridicule the myths. As diploma engineer I demistyfy many marketing fairy tales and I try to reward honest companies with my aplause. I do not differenciate between 100 USD dac from Hong Kong, or a 20 years old Philips player for 20 Euro on ebay, a grandfathers' SABA radio or Mark Levinson, Linn, Mc. Intosh or Wadia products. They all can be equally good or equally bad.
I deal with simple improvements, modifications, tweaks, very heavy surgery - all kinds of things you can do to improve your stereo. I also deal with buying HIFI online from Hong-Kong and China. There is a little bit about restoration of old gear, about room accoustics, and about listening enjoyment. Psychoaccoustics, soldering technique, measurements and component matching sometimes also appear in my pages.
You can find many confronting opinions, because what I deeply believed 20 years ago (that Scanspeak is the only good loudspeaker out there) is not necessarily my belief today. So in the form of BLOG rather than a finite webpage - I applaud many products like CD Player Grundig or ribbon tweeter Raven 2 to be World's best. After some time, thanks to my relentless pursuit for truth - I discover new kings and report that finding to you. So don't blame me for changing kings and queens every quarter or so. That is the very nature of the search. And by the way, the chase is better than the catch.

I devote great deal of time to tube technology, tubes in general and the circuits. I try many different Telefunken. Siemens, Amperex, Philips, Kenrad, Brimar and Sylvania tubes and I compare them to Russian military ones which I love. But of course YMMV.

Finally, I talk a lot about the tube output stage - the Lampizator. I think it is great. After 5 years of research on over 200 CD players I arrived at a conclusion that NOTHING beats properly made Lampizator stage, and I described a couple of Lampizator variants with more than 20 different tubes.
I published a short summary of this experience in my DOC called LAMPIZATOR 2.0 which was released in july 2008.
Finally - in 2010 I decided to take this hobby as my job and I opened a small boutique factory making DAC converters, preamps and kits. I also run a small e-Store as side job. The company now is 10 people of which 5 are employees and 5 contractors.
Enjoy ...